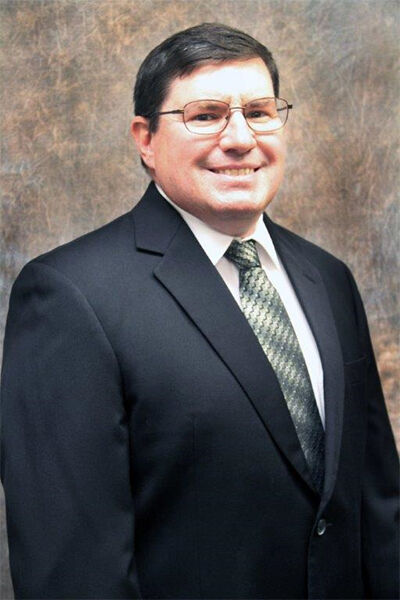 Dr. Pat Ahrens has been a general surgeon for 20 years and is associated with MPC — CB Surgical Associates. He is also the vice president of medical affairs at Methodist Jennie Edmundson Hospital.
Ahrens is married to his wife of 29 years, NatalieJean, and together they have two children. Their family would not be complete without their two Saint Bernards. In his free time, Ahrens enjoys cooking, listening to music and playing golf.
As general surgeons, Ahrens and his partners staff the Breast Health Center at Methodist Jennie Edmundson Hospital. They are directly involved in providing care to BHC patients and shepherding them through their cancer journey.
"I have been involved with Pink Out at Jennie Edmundson since it started. Each year, the hospital comes up with a theme and creates T-shirts to promote breast health awareness during the month of October. I am always impressed at how many providers and staff wear these shirts. They help increase awareness and show the community that Jennie is dedicated to the care of our patients," Ahrens said. "That is important now more than ever during COVID-19. We want to remind our patients how important it is to be proactive of your healthcare. With all cancers the earlier it is detected the better chance for a favorable outcome. For this reason, awareness and screening mammograms are vitally important."
Pink Out T-shirts are on sale now. One-hundred percent of the proceeds will help fund mammogram services for women who are uninsured and/or under-insured.
Your support of Pink Out fundraising events during October help make it possible for the MJEH Breast Health Center to continue its important work within the communities we serve. For more information or to purchase your T-shirt or sweatshirt, please call 712-396-6040 or visit jehfoundation.org to download the form.
— Methodist Jennie Edmundson Hospital