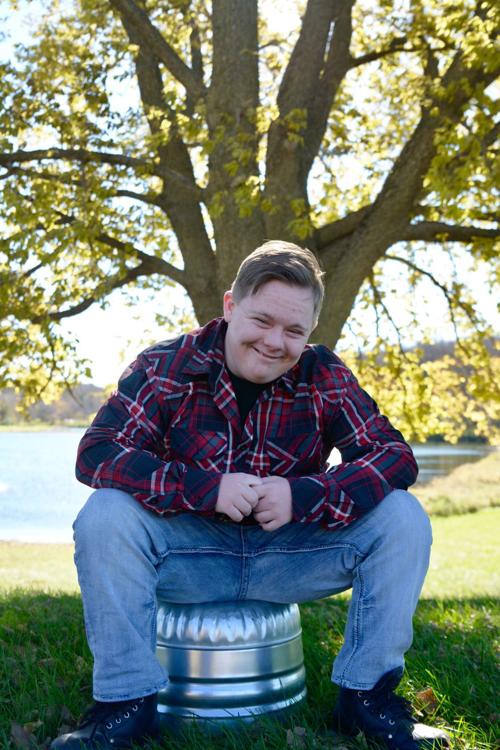 Logan Jensen, aka L.J., has had one eventful year. Last year at this time, he was nominated homecoming king at Underwood High School. A huge honor.
L.J. went to cheer on the Cyclones in San Antonio at the Alamo Bowl with his family. He also enjoyed attending many Creighton men's basketball games cheering on the Jays.
In April, LJ and his dad took a school trip to Washington, D.C. It was a very busy, fun and educational trip. Also in April, he went to his senior prom with one of his life long friends and had a blast.
He graduated in May from Underwood High School. There were lots of celebrations.
He went to State on the Iowa State campus and competed in Special Olympics in the 100. He brought home the gold. He was thrilled with the medal but really enjoyed his photo ops with ISU cheerleaders, football players and the mascot, Cy.
One of L.J.'s favorite thing to do is hang out with one of buddies on his farm doing all kinds of things.
Logan is currently is going to A.T.P. and doing a job training at O.P.S.as a band instrument technician. Logan has always loved musical instruments. We are beyond grateful he has gotten this opportunity. We all hope it opens a door for a job opportunity somewhere.
We hope you can join Logan and his friends and family at the Buddy Walk this Saturday at the Lied Center on the Iowa School for the Deaf campus. Doors open at 9 a.m. with the walk at 10 a.m.
There will be all sorts of family activities, and the Pancake Man will serve brunch from 10 a.m. until noon for $5 per person. Buddy Walk T-shirts will be available for $5 while supplies last.
Be the first to know
Get local news delivered to your inbox!