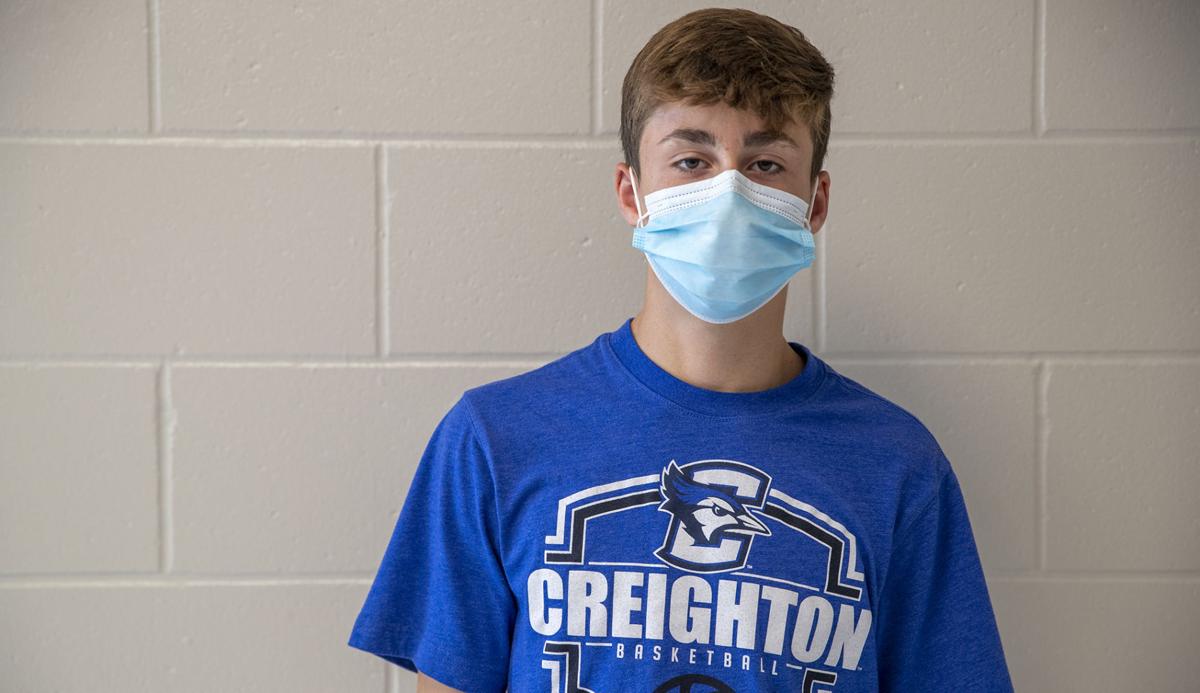 Ethan Eichhorn is turning heads on the cross country course, and he's only a freshman.
Eichhorn, 15, is a Council Bluffs native and has been a student in the Lewis Central Community School District since kindergarten. He's the oldest of three siblings, and his sister Ava is a seventh-grader at Lewis Central Middle School and his brother Braden is a second-grader at Titan Hill Intermediate School.
Eichhorn is a few weeks into his freshman year at Lewis Central High School and he said he's been enjoying it so far.
"It's been going pretty well," he said. "You have a lot more freedom than in middle school. It seems like there are tougher classes and more homework, but I like it a lot here."
Eichhorn is a multi-sport athlete, competing on the Titans' cross country, basketball and track teams. He's been running track since he was a fourth-grader, mostly competing in the long distance events. Basketball is one of his favorite sports, and he is a big Creighton men's hoops fan. He said his family loves going to games across the river.
With the upcoming season still up in the air, Eichhorn said he hopes they're able to play so he can at least see his guys perform on television.
Eichhorn is currently in the middle of cross country season, a sport he's been running since he was a seventh-grader. It's been a great start for him this year, placing in the top five of his three races ran so far, including a fourth-place finish at Iowa Western Community College during the Lewis Central Invite this past weekend. His strong showing helped L.C. earn a second-place team finish behind a dominant Sioux City North squad.
Eichhorn said he enjoys competing on the high school level, and he's proud to be able to contribute to his team's success.
"I like it a lot. It feels great to be able to help my team," he said. "I'm just going to keep working hard, getting better."
Eichhorn is gearing up for a trip to West Des Moines Valley High School today, where he'll compete in his fourth race of the year. There are plenty more miles to run this season, but he said the team is hungry for a Hawkeye 10 Conference title this year, and he's looking to place high individually.
Eichhorn had a pretty quiet summer due to COVID-19 quarantining, but he said his family enjoyed the great outdoors on a trip to Lake of the Ozarks. And, of course, he got plenty of running in.
He said he's focused on the present regarding cross country, but also noted that there's nowhere to go but up as he progresses through his high school career.
Be the first to know
Get local news delivered to your inbox!