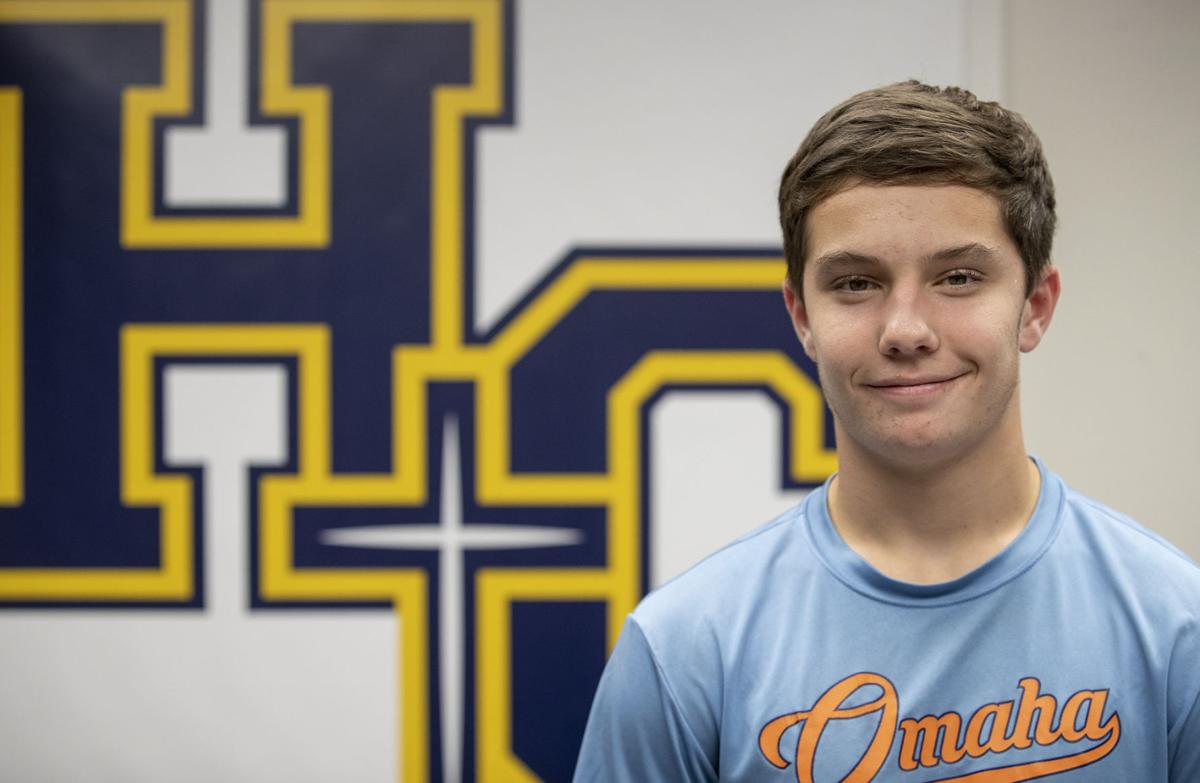 An ACL injury sidelined Colton Brennan for much of his freshman year, but the young athlete is back on the grind.
Brennan, 15, is a Council Bluffs native and a sophomore at Heartland Christian School, where his sister Kayci is an eighth-grader. He started his education at Underwood Elementary School, but has been a part of the Heartland Christian family since his fifth-grade year.
Fresh into his second year of high school, Brennan said he's enjoying the experience a lot.
"It's been really nice," he said. "The class sizes aren't huge, so I feel more involved with my teachers. And it's great to be able to know everybody."
Brennan is a year-round athlete, competing in football, basketball, track and baseball. He's been playing sports for most of his life, and he said that he loves the thrill of competition, as well as working with his teammates toward a common goal of "being the best they can be." He hit a speed bump in February, tearing his ACL near the end of the basketball season last winter.
Larry Gray, executive director, activities director and boys basketball head coach at Heartland Christian, said Brennan is a natural leader and a great competitor, and it really hurt to see a young, skilled athlete miss significant time out on the field of play.
"I hated it for him," Gray said.
But now Brennan is back and currently putting in time as a member of the St. Albert football team. Due to school size, Heartland Christian has been invited to send athletes over to St. Albert to compete in sports they wouldn't be able to sufficiently fill a roster for. Brennan is one of a dozen or so Eagles who tried out for the Falcons football squad, and he splits time in a number of positions on both sides of the ball.
He said he's looking forward to a home game against Southwest Valley this Friday.
Brennan had a laid back summer, but he said he enjoyed a family trip to Arkansas to visit cousins at their lakehouse. He said it was great to see family while also having fun out on the water, doing some water skiing and tubing behind their boat. And despite having to recover from his injury, he made to sure to be with his baseball teammates during the season this summer, attending practices and games.
Brennan said now that his injury is behind him, he's just going to keep grinding out on the field of play with his teammates. He said he's looking forward to growing as a person and as an athlete as he progresses through his high school career.
Be the first to know
Get local news delivered to your inbox!