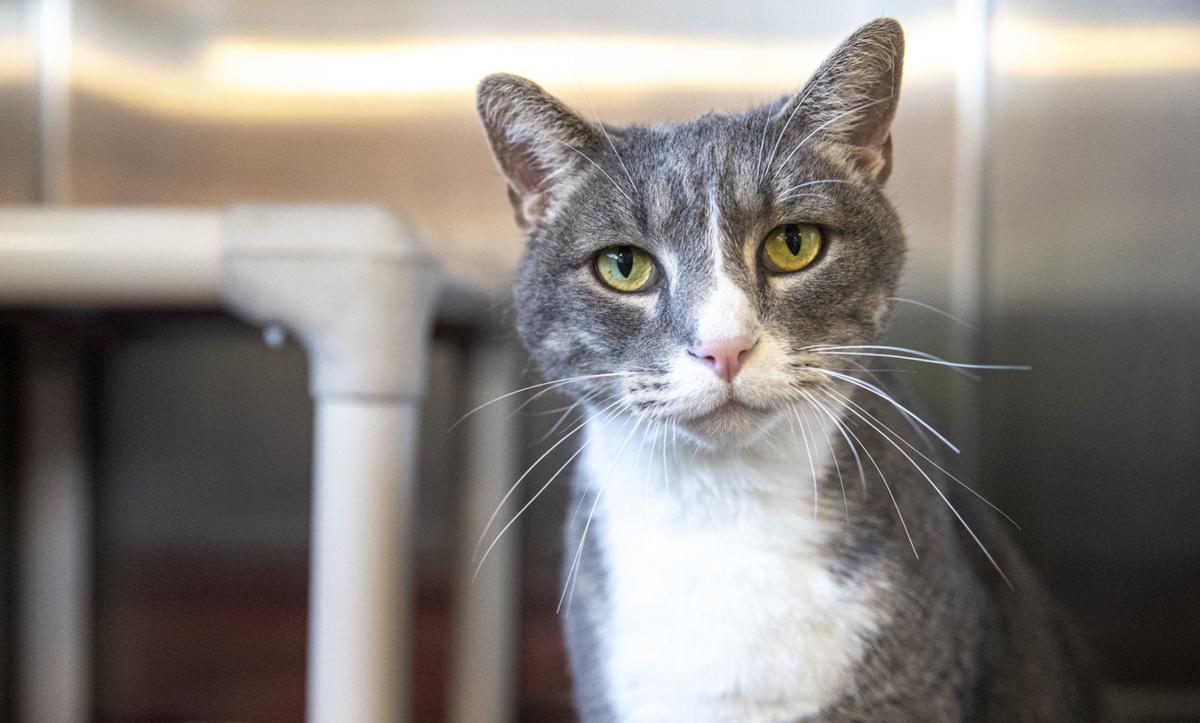 Socks the cat was given up by his past owner, and this big boy is looking for someone to love.
Socks is a 6-year-old domestic shorthair who is available for adoption at Midlands Humane Society. He's been at the shelter since Aug. 12, when he was brought in as an owner surrender. His past owner "just couldn't keep him," so he is spending his days at Midlands waiting for his chance at a forever home.
On Sunday afternoon, he spent some time outside his kennel. He was very welcoming of pets and gave as many loving headbutts as he could while purring up a storm. Socks is a large cat, and he has a lot of love to give. He's lived with dogs before, but wasn't a good fit with them. Shelter staff members think he may be best as an only animal, and would probably work well with older kids.
He's very laid back and would make a great lap cat.
The shelter is continuing its $25 sale for cats a year or older through the end of the month, so Socks would be a steal for the right owner. In other shelter news, Midlands wrapped up its second annual Wags & Wheels Car Show at Thunderbowl on Sunday.
Kori Nelson, director of development and marketing at the shelter, said the event "was a success in every way imaginable." She said nearly 100 cars entered, up from 77 last year. She said the guests enjoyed live music from Radio Pilot and the silent auction prizes raised a lot of money.
While all the numbers are still being calculated, Nelson said the event more than doubled its fundraising from the first year, and all money will benefit the shelter. More information about fostering, volunteer and donation opportunities can be found at midlandshumanesociety.org or by calling 712-396-2270. Updates and other information can be found at the Midlands Humane Society's Facebook page.