Melody Bond loved her 2014 Chevrolet Camaro muscle car so much she named it "Esmeralda."
But Esmeralda had to go when Bond's all-white German shepherd puppy, Jasper, grew up and got too big for the sports car.
"He weighs 100 pounds and when he sat in the Camaro, his head touched the ceiling and his feet were on the floor," Bond says.
So last summer, Bond replaced Esmeralda with a 2017 Jeep Wrangler Big Bear. It has a rear-seat net partition to keep Jasper safely in the back.
She named her Jeep "Freedom."
"I want to go to (Michigan's) Upper Peninsula (for) aurora hunting, and I want to take a big dog with me for protection," Bond says. "He's going to be my travel partner now."
With the Wrangler's water-resistant, easy-to-clean interior, safety hooks for a harness and a large cargo area to fit a crate, it's not surprising the Wrangler makes most top-10 lists of dog-friendly cars.
Canine consideration is a big factor among car buyers when they pick out their next ride, dealers, industry experts and consumers say.
CarGurus, an automotive e-commerce site, recruited several auto journalists who are dog owners to compile its first Best Cars for Dogs list.
The evidence is largely anecdotal, and the list is not exclusive, but "pretty much anyone who's met a dog owner knows their dog plays an incredible role in their life and in their decisions," says deputy editor Mike Smith.
No. 1 on the CarGurus list is the Chrysler Pacifica minivan, followed by the Honda CR-V SUV. But the list also included some not-so-obvious choices, including a Corvette.
Here's the list, with car photos courtesy of the automakers:
"Not everyone has a large dog that loves adventure. Some of us have Pomeranians or Chihuahuas who need nothing more than a comfortable seat to curl up on. Or, maybe you have a larger older dog that simply looks forward to morning trips to the coffee shop with his tongue waving in the wind," CarGurus freelancer Thom Blackett wrote of the Corvette. "Where you're going or what you drive doesn't matter as long as your four-legged friend gets to go along for the ride."
"We wanted our list to have a variety of vehicle types because there are a variety of shoppers," Smith says. "The Honda CR-V is there for someone who wants a compact crossover; the Kia Rio5 is a great choice for dog owners who are on a budget."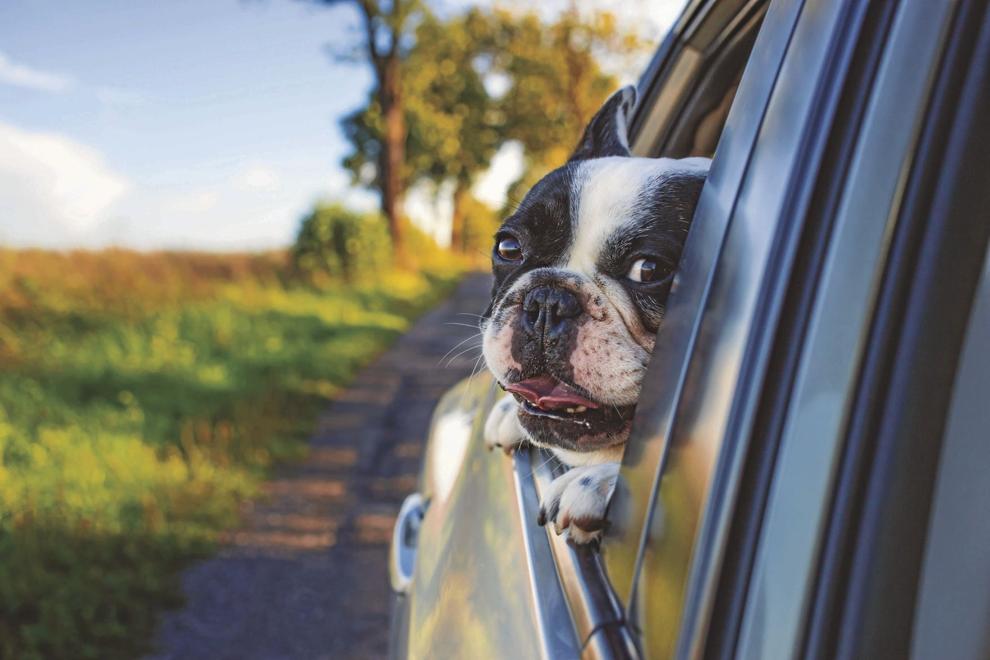 The Ram 1500 made the list because of RamBox, the lockable, accessible storage pocket on each side of the truck's bed, providing space to keep leashes, food, bowls and dirty towels.
The Chrysler Pacifica has an optional vacuum — "a necessity during shedding season," Smith says.
The Jeep Wrangler has a good example of transport safety in the harness hooks.
The Tesla Model Y features Dog Mode, which activates the climate control system and displays a sign on the dashboard screen that reads, "My owner will be back soon," and notes the car's interior temperature.
The Land Rover Discovery made the list because "It offers lots of features: a spill-resistant water bowl, folding ramps, a quilted cargo liner," Smith says.
5 vehicles that will be discontinued in 2022
Driving Into the sunset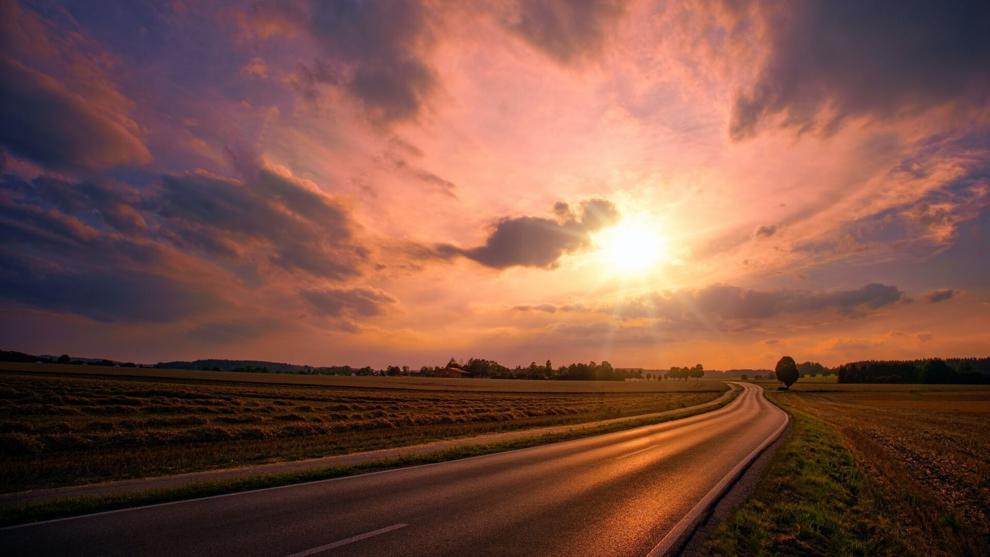 Car shoppers are buying crossovers and SUVs in large numbers. Automakers are constantly introducing new models and nameplates to their lineups to meet consumer preferences and to keep their lineup fresh. With that comes the need to cycle older models out.
These discontinuations aren't promoted, and shoppers often don't realize they're gone until it's too late. With this in mind, Edmunds' experts highlighted five outgoing vehicles that will be gone after the 2021 model year.
While there are reasons behind each vehicle's discontinuation, it's possible you might want one before they're sold out. They may not be easy to find given the current new vehicle shortage, so you may want to act sooner rather than later. The vehicles listed are sorted by manufacturer's suggested retail price from low to high and include the destination charge.
2021 Volkswagen Golf
Hatchbacks have fallen out of favor over the years, and the latest casualty for the class is one of the most well known: the Volkswagen Golf. VW will still offer the Golf GTI and the Golf R, which return as fully redesigned 2022 models.
Find one of these remaining Golfs, and you'll get a small hatchback that's practical and comfortable. But there are signs that VW just wasn't interested in keeping this final model competitive. Compared to other small hatchbacks, this Golf suffers from mediocre performance and a lack of technology features and advanced driver aids.
2021 Mazda 6
A number of sedans have been put to rest recently, but the Mazda 6's passing is especially notable. The current generation debuted in 2014, though it hardly shows its age considering its sleek styling, sharp handling and an optional turbocharged motor with power to spare.
That wasn't enough, however. Shoppers are increasingly turning to crossover SUVs instead of smaller cars and sedans, and there wasn't enough interest in the 6 to warrant Mazda's continued investment. It's unfortunate since the 6 is one of Edmunds' highest-rated sedans. It's worth seeking one out.
2021 Volvo V60
Few automakers bother with station wagons lately. Volvo has been their cheerleader longer than most, but it too is throwing in the towel on its small V60 and larger V90 wagons. Both models offer near-SUV practicality, attractive styling and appealing value.
Just 385 V60s were sold in the first half of 2021 — but there's a lot to like about this small wagon if you're able to find one. And Volvo will continue to sell the V60 Cross Country, which is a V60 with a slightly higher ride height and a few SUV-like styling elements.
2021 Toyota Land Cruiser
Imagine a dinosaur that somehow survived to see the present day — that's the Toyota Land Cruiser. This big traditional SUV is outdated by the versatile crossovers that now dominate the automotive landscape. But the Land Cruiser enjoys a fan base of old-school loyalists despite its lack of smartphone connectivity and a base price of nearly $90,000.
This generation debuted in 2008, and it has survived this long by appealing to buyers who value uncompromising size and off-road heritage. Alas, its starting price and thirsty fuel consumption limited its appeal against rivals such as the Ford Expedition and Chevrolet Suburban. The Land Cruiser exits with no Toyota replacement in the works.
2021 Acura NSX
MSRP of 2021 Acura NSX: $159,495
The all-wheel-drive hybrid Acura NSX launched for 2017 as one of the most ambitious vehicle reboots to hit the market in recent memory. Highlights include accessible performance and good fuel efficiency for an exotic sports car. But its high price, tiny trunk and dated infotainment system are also notable turnoffs.
Acura will produce 300 upgraded NSX Type S models for the U.S. market in 2022 as a proper send-off.
With that, this generation of the NSX will come to an end with no successor in sight. In a field of exceptional options, the NSX simply struggled to stand out.