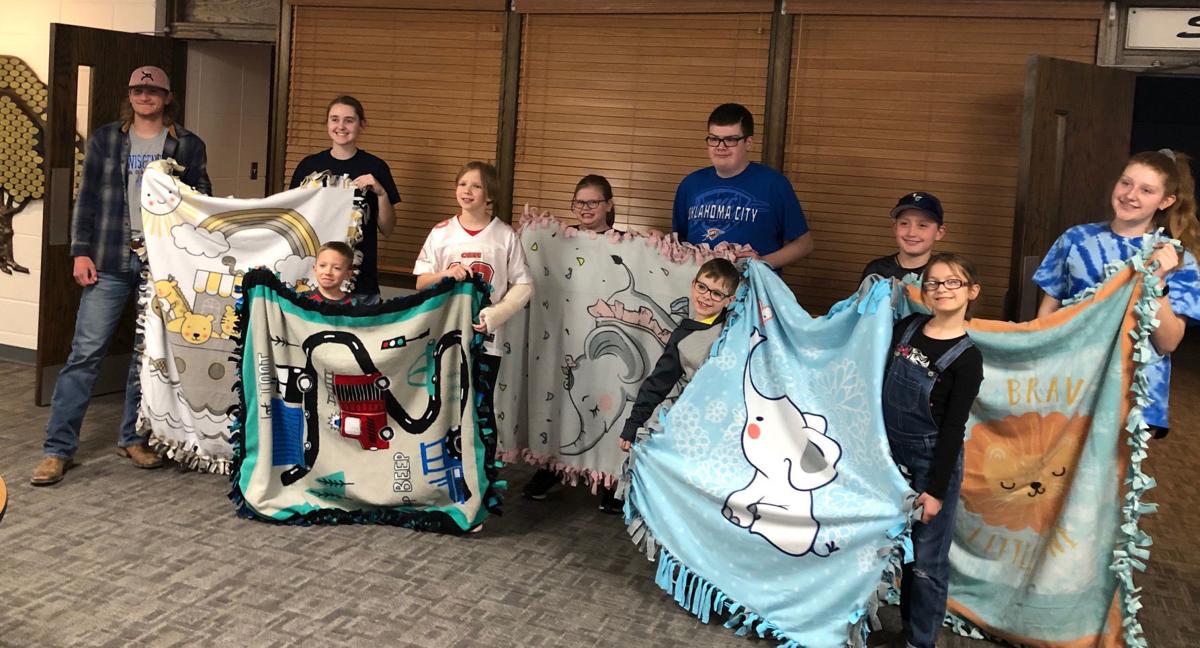 National Society Daughters of the American Revolution
The next regular meeting of the Council Bluffs Chapter of the National Society Daughters of the American Revolution will be at 10 a.m. on March 21. The meeting will be held at the Council Bluffs Library, 400 Willow Ave., in meeting room C. Hillary and Lisa Varnes-Rex will serve as hostesses.
In addition to the regular business meeting, members will be discussing the upcoming 121st Iowa Society Daughters of the American Revolution state conference, to be held in West Des Moines April 23-25. Additional information and registration forms will be available at the chapter meeting and are available in the Spring 2020 ISDAR newsletter or on the ISDAR website.
Following the regular business meeting, Hillary and Lisa will be presenting the program, "Women of the Revolution." Members are encouraged to bring any used ink cartridges and Box Tops for Education they have collected. Also, please bring any items to donate for veterans' and women's shelters. Items needed include gift cards, shave cream, razors, aftershave, combs, brushes, toothbrushes, toothpaste, deodorant, denture cream or powder, denture brushes, talc, socks, sweatshirts and sweatpants, etc.
All current or prospective member of DAR are invited to attend. The Council Bluffs chapter has members from western Iowa including Pottawattamie, Cass and Harrison counties. For information on the Council Bluffs Chapter of DAR, questions about membership in DAR or the DAR application process, please contact Constance Fenn, chapter registrar, at rcfenn@msn.com.
P.E.O Chaptter FK met to elect and install officers on Friday.
Newly-elected officers include: President Peggy Tye; Vice President Charmaine Kaiser; Treasurer Julie Morton, Recording Secretary Idella Spann; Corresponding Secretary Lana Cruz; Chaplain Patti Ford; and Guards Charles Kemmish and Kathy Fox. Also, outgoing committee chairpersons were thanked, and new chairpersons for the coming year were appointed.
Reports were given by the yearbook committee, reciprocity, auditing and budget committees, and technology committee.
Of course, members were given an update on COVID-19 and its specific effects on our chapter. Depending upon current recommendations, our next meeting will be at the Council Bluffs Country Club on April 10.
Chapter LP of the P.E.O. Sisterhood met on March 10 to install new officers for the coming year.
Prior to the installation of new officers and at the request of the membership, President Monica Sciortino read a letter she had composed to acquaint the P.E.O. State Chapter with a number of notable accomplishments of Chapter LP during her tenure as president. The letter contained numerous accolades to the various officers and committee members whose contributions were noteworthy.
Newly elected officers were formerly installed by Carolyn Forbes, former president and advisor to the chapter. They are: Monica Sciortino, president; Cheryl Punteney, vice president; Carol Collins, recording secretary; Karen Behrens, treasurer; Debra Ebke, corresponding secretary; Katie Wright, chaplain; and Carol Mattox, guard. Those serving in alternate positions are: Judy Lookabill and Dee Youngman.
In closing, Miriam Miller, courtesy chair, encouraged members to sing a birthday salute to six members who all celebrate birthdays in the month of March: Carol Brockmann; Jeannette Brown; Miriam Miller; Cheryl Punteney; Marilyn Young and Dee Youngman.
It was also announced that Chapter LP will be initiating several new members when the group convenes again in the month of April.
Lewis Hustling Pioneers 4-H Group
The Lewis Hustling Pioneers 4-H Group held their monthly club meeting on March 8. Five tie blankets for Project Linus had been completed at the February project day and will be dropped off and donated, by leader Buddi Thompson.
The club's monthly leadership project is filling food bags for the Thriving Titans back-pack project, for Lewis Central school (100 bags) will be completed.
Two presentations from club members were given. Emma McCool's presentation was how to make hair scrunchies, and Addison Beckman's presentation on Holland Lop Rabbits, caring for them and feeding them.
The next 4-H activity in April will be a project day, and club is looking at completing a sewing project.
Be the first to know
Get local news delivered to your inbox!