Of the $27.4 billion that the National Retail Federation expects people to spend on the Valentine's Day holiday, $2.4 billion will go toward candy.
Those numbers are no surprise to local candy sellers. They're expecting a blockbuster holiday due to an unlikely source: the coronavirus pandemic.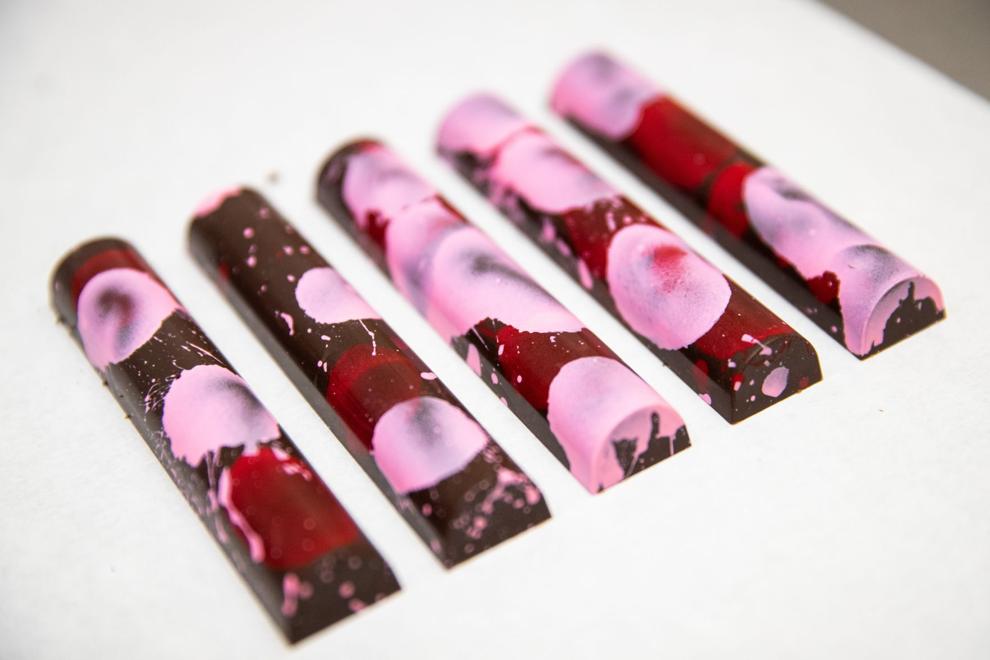 It's not all about giving this holiday, though. A candystore.com survey showed that 43% will be buying for themselves, too.
"People are treating themselves since the pandemic has happened," said Alexis McCue of the Sugar Makery BitterSweet, 19278 Conifer Lane, in Council Bluffs. "We actually see a pretty good mix. A lot is women telling men what to buy them. The majority is men buying for women. It's really difficult what you buy people these days."
Owners are grateful that people's desire for sweet things has helped them thrive during the pandemic. A big profit from the holiday would be the icing on the cake.
Not that people need much tempting when it comes to candy, but this week is when stores bring out the big guns.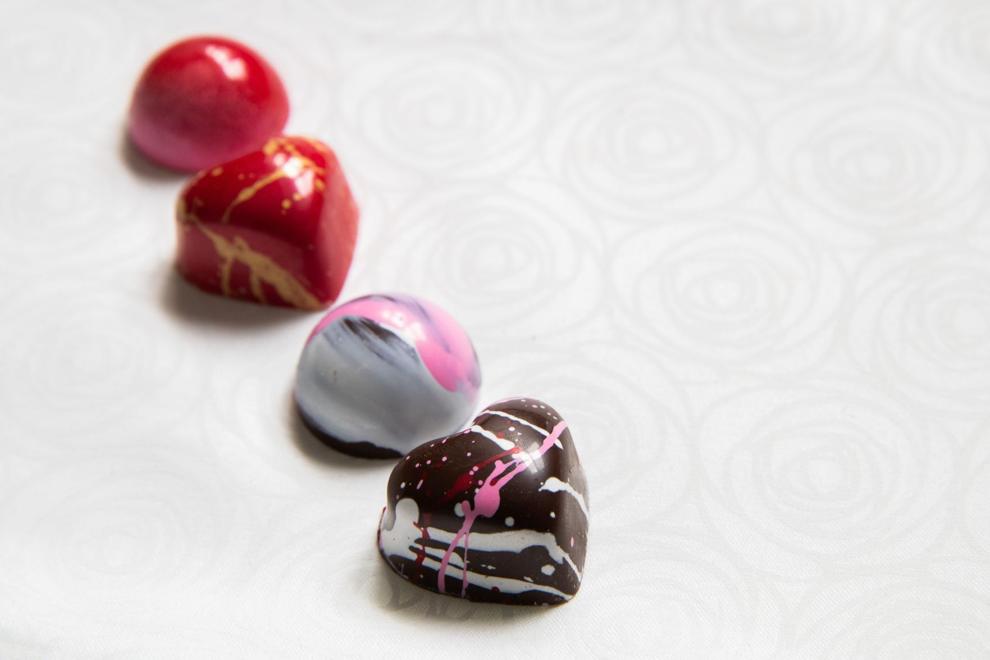 Sugar Makery BitterSweet, which already is overflowing with 50 flavors of gourmet popcorn, a wall of flavored sodas and homemade fudge and ice cream, also will offer the long-stemmed chocolate-covered strawberries as well as handcrafted cherry cordials.
Store partner Katie Rea also has been toiling away on her hand-painted bonbons. They're filled with milk chocolate, passion fruit and raspberry ganache as well as vanilla-bean caramel.
"I make them in Valentine colors and they are yummy and really sweet," she said. "They look like little jewels or pieces of art. You get to splurge a little and feel special while you eat them."