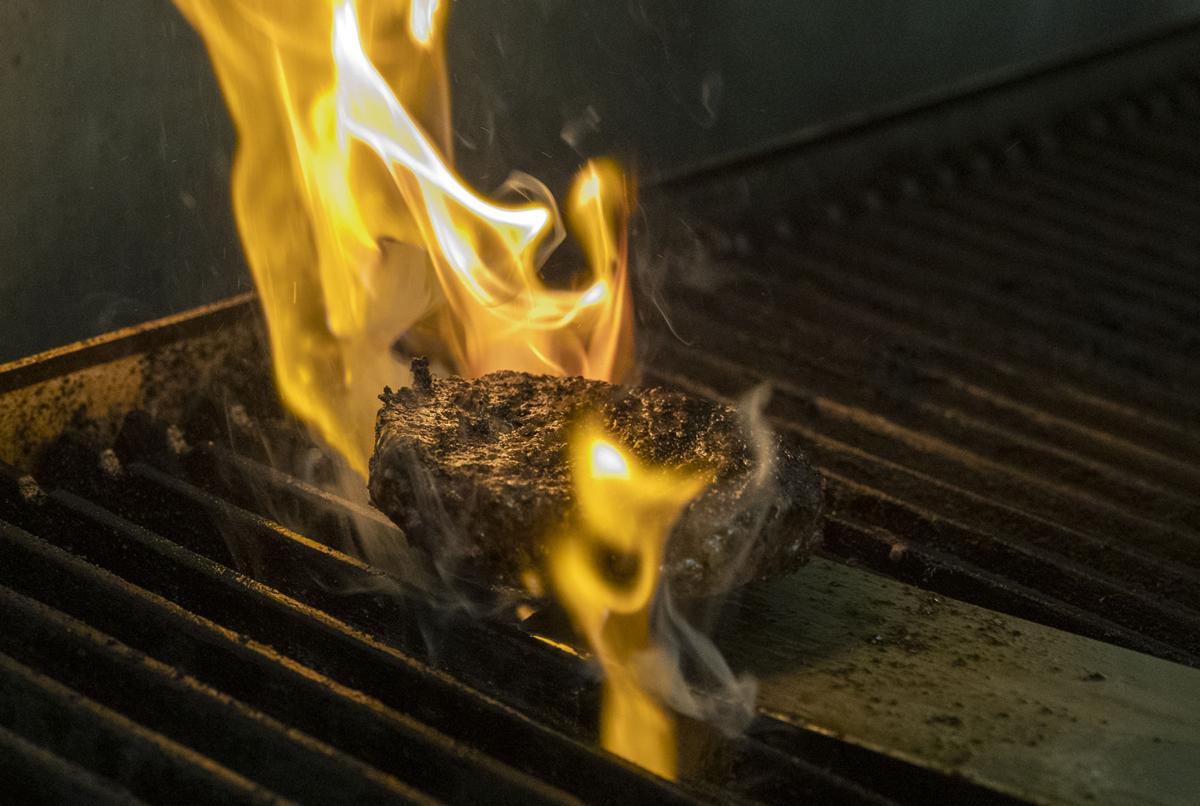 Iowa's beef producers are asking their fellow Iowans to help find Iowa's Best Burger in 2021.
In this year's quest, the Iowa Beef Industry Council and the Iowa Cattlemen's Association are encouraging the public to nominate their favorite burger, whether it's gourmet or down-home style.
"Burgers are such a classic American favorite and a great source of high-quality protein that is authentic, real and raised responsibly. Beef supplies 10 essential nutrients that support a healthy lifestyle without a long list of ingredients and no added sodium. It's hard to beat the nutrients you get from a serving of real beef and this contest showcases just that," said Kent Pruismann, IBIC's chairman.
This is the 12th year the two groups are holding the annual Iowa's Best Burger contest, which officially kicked off on Feb. 15. During the first phase of the contest, Iowans are encouraged to nominate their favorite burger before March 15. At that point, the 10 restaurants with the most nominations will be visited by a secret panel of judges, who will determine the ultimate winner. The 2021 Best Burger in Iowa will be announced on May 3, with the kick-off of May Beef Month in Iowa.
"The restaurant industry has seen some of the most notable changes caused by the COVID-19 pandemic, forcing many to close their doors indefinitely," said Stacey Kluesner, director of marketing and association development for the Iowa Restaurant Association. "This contest is not only a great way to celebrate the high-quality product that Iowa's beef farmers produce, but helps draw business to participating restaurants.
Whether it be dine-in or carryout, I challenge Iowans to rally their support behind restaurant owners and Iowa's beef farmers by choosing to order a beef burger one additional time per week."
To qualify to be named Iowa's Best Burger, the burger must be a 100% real beef patty and served on a bun or bread product.
Details about the contest, rules, and the voting form are available on the Iowa Beef Industry Council website: iabeef.org. Burger lovers can also find a link to the online nomination form at the Iowa Beef Council Facebook page; or by texting BEEF to 515-220-2020. Photos of your favorite burger can be shared socially using #IABestBurger. The nomination period will close at 5 p.m. on March 15.
Restaurants can download a digital toolkit including promotional materials for the contest from IBIC's website at iabeef.org to promote the contest to their customers. The promotional materials can be used in the restaurants, online, or on social media.
In 2020, Iowa's Best Burger award went to the Twisted Tail in Beebeetown.