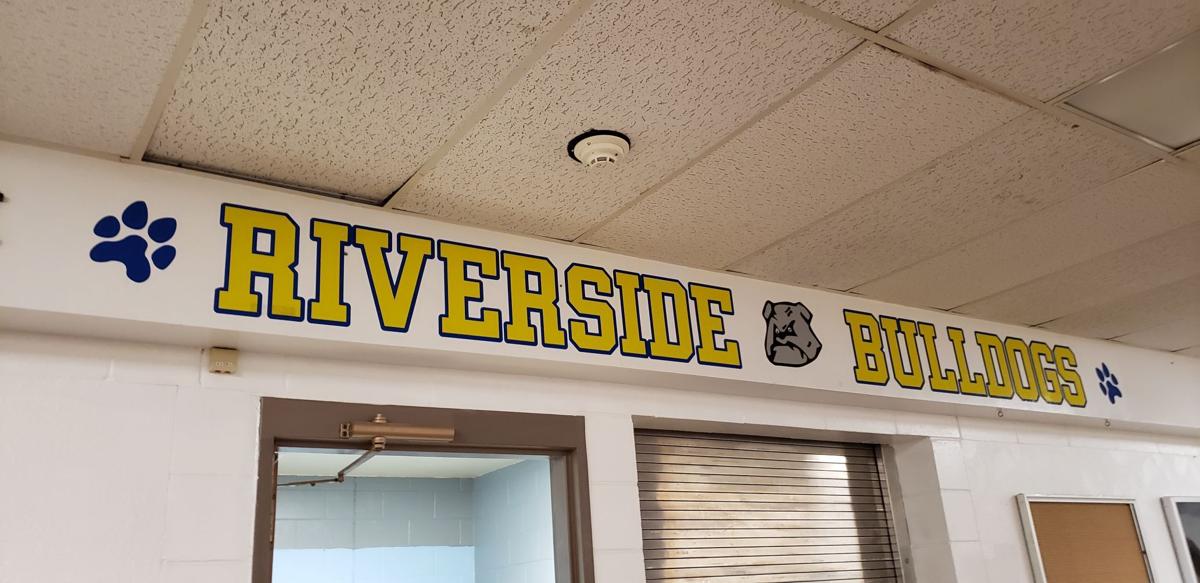 With Giving Tuesday coming up on Dec. 1, Impact Hill, a nonprofit, is looking to do some renovations.
Impact Hill's mission is to provide the community a safe, positive and welcoming environment for recreational, educational, social and cultural advancement for all, said Kelly Towne, Executive Director for Impact Hill.
The nonprofit resides in the former Riverside High School building in Oakland, but they want to make it look less like a former high school — by painting the walls.
On Dec. 1, Impact Hill will have painting opportunities indoors — some work will use a ladder and some won't.
"The space, understandably, looks like a former high school," Towne said. "We would love for it to have a little more of our personality and character, but need a good starting point."
A majority of the walls now are two to three colors. Towne says she would love to see only two colors on the walls for now.
There are thousands of square feet throughout the building to be painted, but right now the focus is on the common areas.
"Classrooms we can tackle down the road as we decide what goes in each space," she said.
Donations are being accepted for the project — the nonprofit needs paint brushes and rollers, paint trays, drop cloths and sheets, white eggshell paint and white Kilz cover-up primer.
Impact Hill established a board of directors in 2017, and for the past three years Impact Hill has operated solely through its many volunteers to organize, support and sustain active public space for rural Pottawattamie County and surrounding areas, Towne said.
"We have welcomed just over 8,400 visitors to our building's events since our inception," Towne said. "We have offered a variety of programming which included summer STEM camps, adult interest classes and youth athletics for practices and tournaments."
Other events and programs at Impact Hill include family game nights once a month, a family New Year's Eve, open gyms, parent's night out, an annual father-daughter dance, a mother and son event and more.
"Impact Hill has worked with other local organizations to bring agricultural programming, the Peterson Farm Brothers from Kansas, and educational opportunities like Pete the Cat author Eric Litwin," Towne said.
A rental fee space was created so people would have a place to celebrate birthdays, graduations, family gatherings, etc.
"Our first year, the competitive percussion team, The Railmen, used the facilities for many hours of practice," Towne said. "They also performed their competition show for our community."
Giving Tuesday will benefit Impact Hill as they've faced challenges because of COVID-19, much like other places in the area. They had 4,200 visitors last year and dropped down to 1,600 this year — most of them coming between January and March. The building is now limited to 15 people at a time.
"I came on board in August as executive director to look for additional funding sources and grant opportunities," Towne said. "Many of the grants we would love to apply for have a matching portion, so we hope to receive funds to be able to apply for those grants."
Future plans for Impact Hill include adding a commercial teaching kitchen, technology center, agility course and a maker space area to work with metal, wood and have a sewing suite, she continued.
Satisfy your cravings
With our weekly newsletter packed with the latest in everything food.