Nate Watson has spent 17 years turning back time on his Queen Anne home in Council Bluffs.
Like any true Victorian house, it's now adorned on the outside in rich colors — mint and emerald greens, with goldish orange and cranberry red accents. The gardens spill over with more than 300 kinds of perennials and not a wall inside was torn down for an open concept.
The interior design is all about bright colors and patterns, too, just as you would have found in a home built in the 1890s. Drapes have been added to pocket doors and there's Victorian embellishments everywhere.
"A lot of people come through and love it and can't imagine living here," Watson said. "It's like living in a museum, and I love it."
He's an attorney by trade but instead of golfing or skiing on the weekends, he spends his time working with his hands.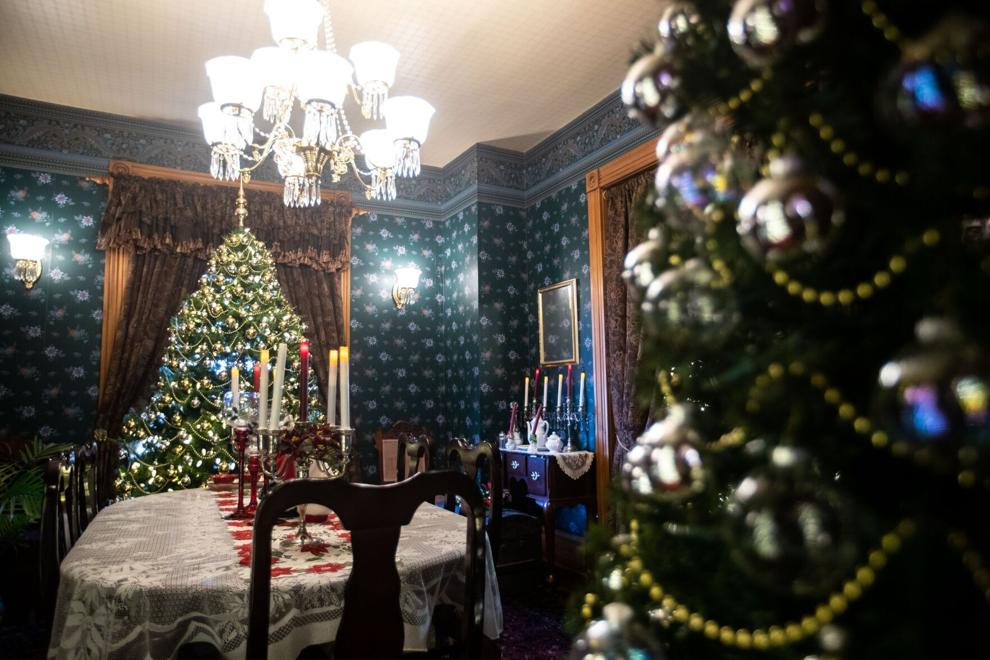 The house is located within the Park/Glen Avenues National Historic Register District. It's one of five neighborhoods recognized as historic by the federal government.
Though the house was in acceptable shape when he fell in love with it in 2004, it's taken time to make it fully authentic to its Victorian period.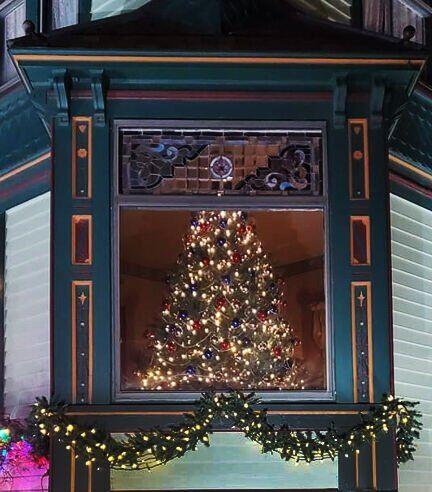 He's carved replacement woodwork where it was destroyed when the house was converted into apartments. He's replaced rotten siding in period appropriate cedar and restored the crown molding on the outside.
"I'm constantly painting it," said Watson, who's also a former Council Bluffs City Council member. "A lot of the detail work is within 15 to 20 feet off the ground. I don't like to go myself above the second-floor windows. That's my personal limit."
He's still working on finding antiques to fill the 12 rooms inside, which include three parlors, two pantries, and a formal dining room.
"You have to get used to the quirks of an old house," he said. "They have a lot of rooms you don't see today. Kitchens tend to be much smaller in that era. Guests didn't hang out in the kitchen. You didn't go there."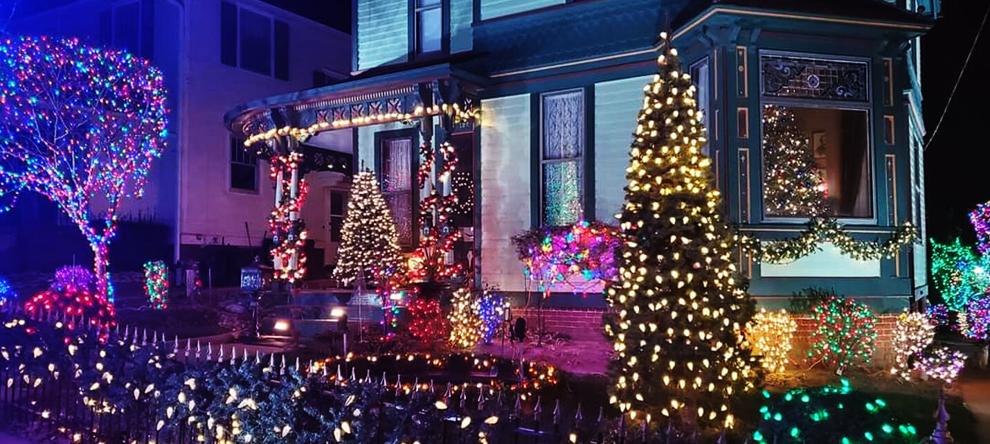 The main yard has been done as an English-style country garden. The side yard has more French influences, with boxwoods and pear trees squared-off like you would see at the Palace of Versailles in France.
His gardens require lots of pruning, he said, because they are just as busy as the inside of the house, in keeping with all things Victorian.
As winter sets in, his tasks turn more holiday oriented. He spends six weekends starting in October decorating for Christmas and enjoys every minute of it.
"I've been pretty eccentric with Christmas since I was 2 or 3 years old," he said. "Growing up, I always wanted to decorate. I was bringing the stuff out in July."
With plenty of room in the 2,000-square-foot house, he hauls out 27 Christmas trees, 23 of which are at least 3 feet tall and completely decorated with lights, garlands and ornaments.
"I do garland everywhere," he said. "All the fireplaces and the big staircase in the entry."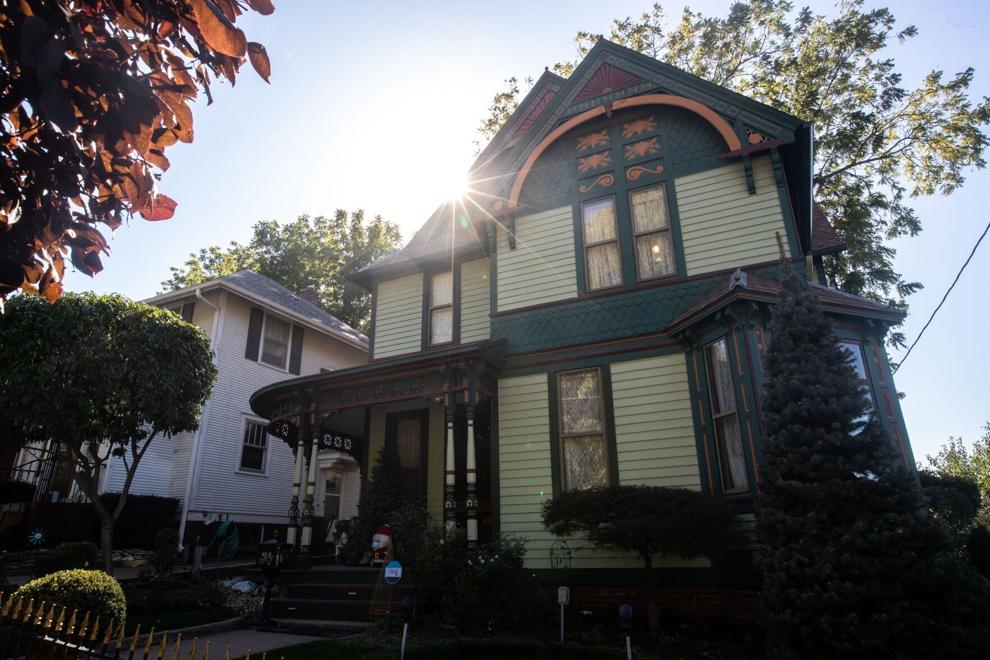 He does lights everywhere as well. He stopped counting when he hit 50,000 and said he's probably at 70,000 now.
He switched to all LED lighting in 2010, which Victorians would have approved since they loved new gadgets. Everything in the house, down to the light in the refrigerator has been converted.
"I put up two to three times the number of lights on trees most people would," he said of his Christmas decorating. "In the spirit of Victorians, I'm excessive."