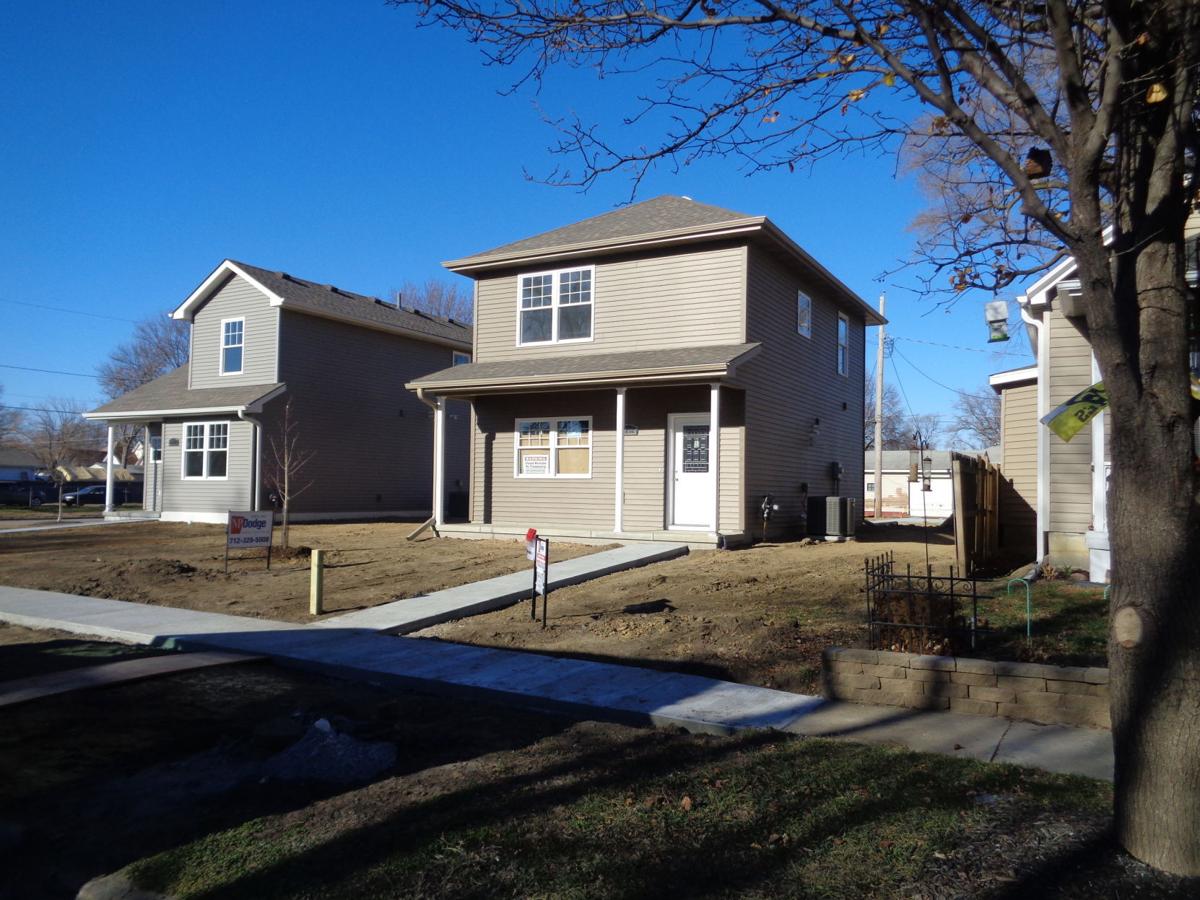 NeighborWorks Home Solutions is bringing projects to fruition and has big plans in the making for the new year.
NeighborWorks has a house nearing completion and two others planned for construction that will soon be on the market, according to David Hazlewood, director of operations at NeighborWorks. The nonprofit organization is the contractor for all three projects.
"We are excited about the variety of housing options offered, affordable sale prices and quality products provided – not to mention demolishing unsafe homes in existing neighborhoods and replacing them with new, affordable housing options," he said.
A 1,200-square-foot home under construction at 1838 Seventh Ave. is slated for completion by Jan. 15, Hazlewood said. Construction began last spring. The two-story house features three bedrooms, 1.5 bathrooms, a kitchen and a living/dining room combo. It comes with energy-efficient kitchen appliances.
"The project has faced some scheduling setbacks due to manufacturing delays related to COVID," he said.
The home is listed by NP Dodge Real Estate at $155,000. A no-interest loan of up to $30,000 for down payment and closing costs may be available to qualified applicants.
Just going on the market are homes planned for construction at 2211 Eighth Ave. and 1703 Ave. G. NeighborWorks hopes to start construction this winter or spring, Hazlewood said.
The Eighth Avenue home will have three bedrooms, 2.5 baths, a kitchen, living room, dining room and two-car attached garage, according to a NeighborWorks flyer. The 1,266-square-foot house will also come with efficient kitchen appliances and will be listed by NP Dodge at $170,000. A no-interest loan of up to $30,000 for down payment and closing costs may be available to qualified applicants.
The Avenue G home will have two bedrooms, one bathroom, an open layout with kitchen and appliances, living/dining room, large backyard and alley access for parking. The 862-square-foot home will be listed at only $140,000. A no-interest loan of up to $20,000 for down payment and closing costs will be available to qualified applicants.
NeighborWorks plans to start building two more homes in late spring or summer on Second and Fifth Avenues, Hazlewood said. Each of them will be 1,200-square-foot houses with three bedrooms and two bathrooms.
Planning is underway for another apartment complex south of NeighborWorks' Beacon Place Apartments at 2400 S. 19th St. and a few single-family homes on adjoining land, he has said.
"NWHS has a robust single-family housing development plan for 2021," Hazlewood said. "Our goal is to construct eight to 10 affordable infill housing units in Council Bluffs. We have our (sights) on some options in Pottawattamie County, as well."
The organization also envisions development of a substantial subdivision of single-family dwellings, Hazlewood said. As of Thursday, arrangements had not been finalized.
"NWHS is aggressively working to launch a 29-unit single-family mixed-income development in Council Bluffs," he said.
All this comes on the heels of the organization's completion of the 14-home Walnut Grove Subdivision. The single-family houses were built on the city block formerly occupied by Walnut Grove Elementary School, which closed in 2014. NeighborWorks acquired the property in 2016, and construction began in 2017. Two of the homes were built by students in Iowa Western Community College's construction technology program, which Hazlewood used to chair, and the rest by local contractors.