What's more fun than one new cat? The answer to that is, of course a pair of adorable cats!
Our first featured felines this week are Titan and Rygel. Titan is a stunning fellow in a longhaired gray and white suit. His friend Rygel is attired in a short suit of brown tabby.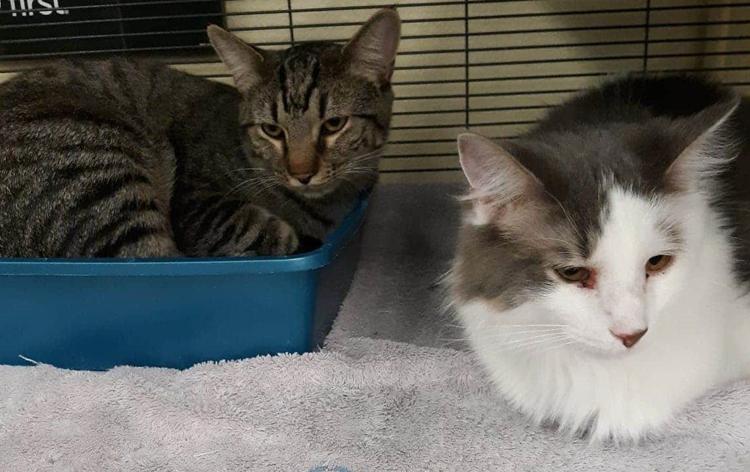 When you first meet them Titan is far more outgoing — but when they become a part of your family Rygel is more outgoing. Both boys are about a year old and are totally bonded to each other and are as sweet as they can be.
Their former human companion lost her employment last week due to COVID and had to move and she couldn't take them with her and they became adoptable residents of SOLAS Rescue.
They are both great about using a "cat tree" for scratching. Ryan and Titan both love to play with cat toys and they have to stay together.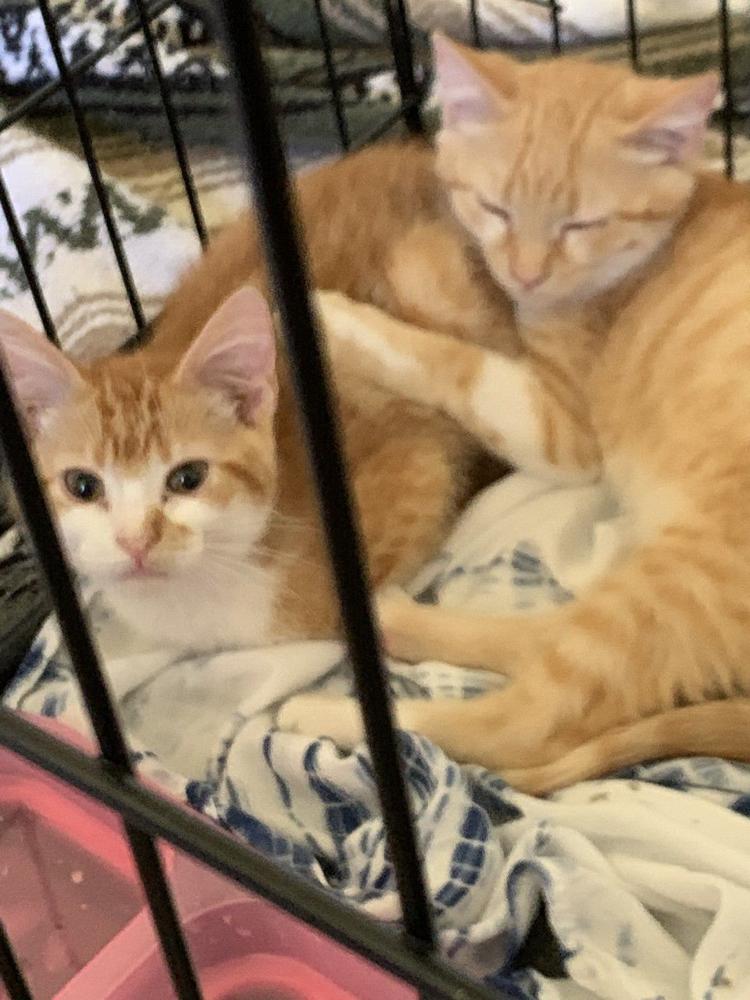 Our second adorable duo are White Nose and Orange Nose (of course you can change their names). They are about three months old and are brother's who would enjoy staying together — but that's not a definite requirement. White Nose is very friendly and is really anxious to explore his new home.
Orange Nose is a little more laid back and he'll probably require more time to adjust to his new surroundings.
They get along great with other cats. However, dogs are unknown at this point.
All SOLAS cats and kittens are spayed/neutered, vaccinated, microchipped and dewormed prior to adoption. Adoption fees vary depending on ages.
Get a dose of adorable in your inbox
Receive local adoptable pets PLUS updates for pet lovers in your inbox every week!