So, you're ready to bring a new pet into your home. You drive to your local animal shelter and get drawn in by the cute-as-a-button kitten jumping around, and the adorable, lumbering puppy who mesmerizes you with his deep brown eyes. You pan the room and spot the large sleeping cat perched on the cat tree.
You also can't help but stoop down and catch a closer glimpse of the quiet dog resting up against the kennel door. As you investigate further and read the information cards, you learn that the cat was a recent owner-surrender who is a 12-year-old tortoiseshell and her name is Kelsey. The dog, named Hawkeye, is an eight-year-old Lab mix and came in as a stray. You try to convince yourself that you came here to adopt a kitten, yet, while you can't quite place your finger on it, there is something about the tortoiseshell cat that has you intrigued. You inquire about Kelsey and find out that her owner recently went to a nursing home and her cat was brought here just a few weeks ago. You fill out your application form and go into a meet-and-greet room.
Kelsey is sweet, a little scared … and it takes a few minutes for her to come over and sit upon your lap. Basically, Kelsey the cat, made your mind up for you and she leaves to join your home.
There are so many benefits when you adopt a senior pet. Because you are getting an adult animal, adopters can be much more certain of the animal's coat length and grooming needs, energy level, social needs, and personality traits. Senior pets are usually quite content. Not to say that they are couch potatoes, or should be treated as such, but they tend not to tear up the house or jump incessantly if they don't get out to exercise every day.
Calm equals good and most senior pets are good at this. Laying next to you on the couch while you binge watch your favorite series is quite appealing.
Adopting an older pet does bring some challenges. Just like humans, health problems can escalate when an animal ages. Ailments from urinary tract infections, incontinence, skin conditions, allergies, dental cleanings, or tooth extractions to things like kidney disease, cancer and chronic arthritis are all disorders owners need to be prepared to handle if they occur.
One thing you cannot put a price on is the love and affection that senior pets give back to their owners. Perhaps the best reason to adopt an older pet is knowing you are doing something wonderful — providing that animal a comfortable, caring home in their last years of life. How can it get much better than that?
Public Service Announcement: July Fourth just wrapped up, yet fireworks continue to be lit, please make sure you safeguard your pets. Keep them inside and if needed, put them in a closed room or kennel where you can help disguise some of the noise with soothing music. Check on them often to help ensure they stay calm and are not harming themselves or their environment. If a pet becomes lost, please call Midlands Humane Society at 712-396-2270 or email us at info@midlandshumanesociety.org.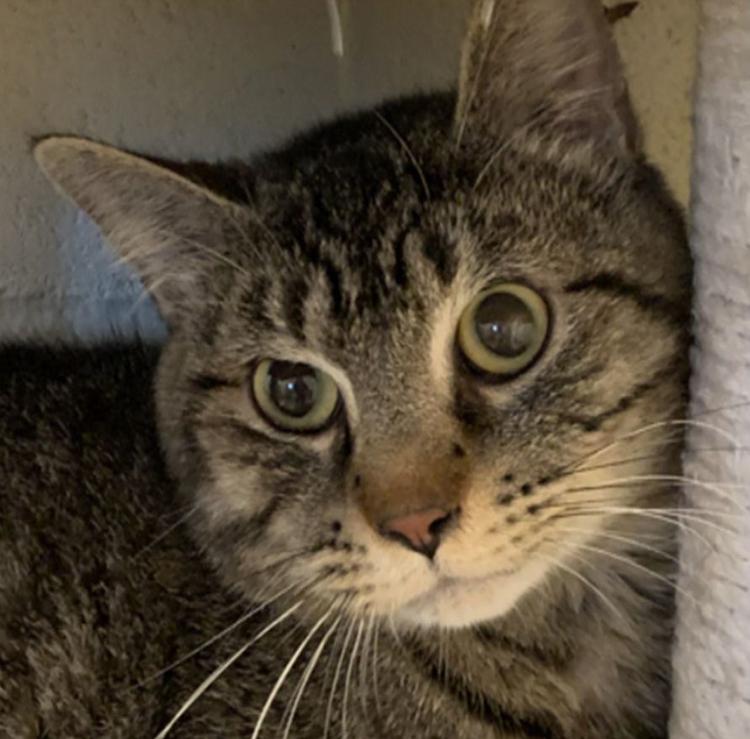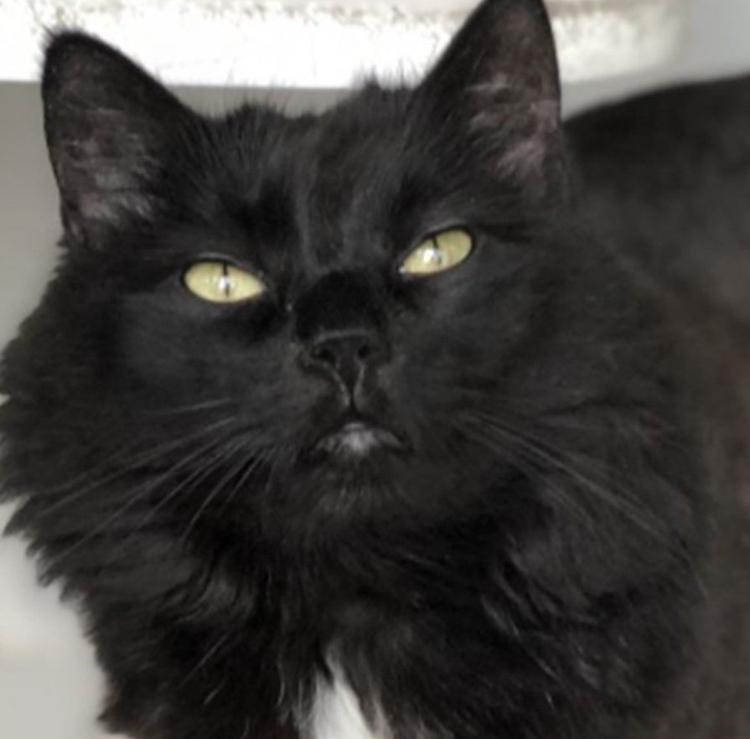 MHS Pets of the Week: Do you want to add two 5-year-old felines into your home? Gamit is a neutered male domestic shorthair and Salem is a spayed female domestic longhair. Remember when introducing new cats to one another, take it slow. Allow them to get to know each other through a closed door at first and give them space to be alone too.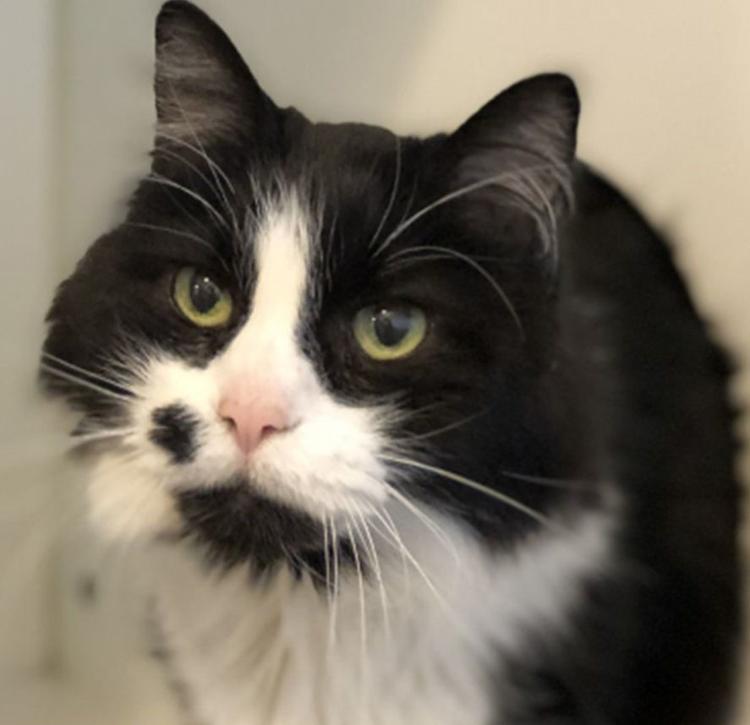 Simon is a 7-year-old neutered male domestic longhair who is also front declawed.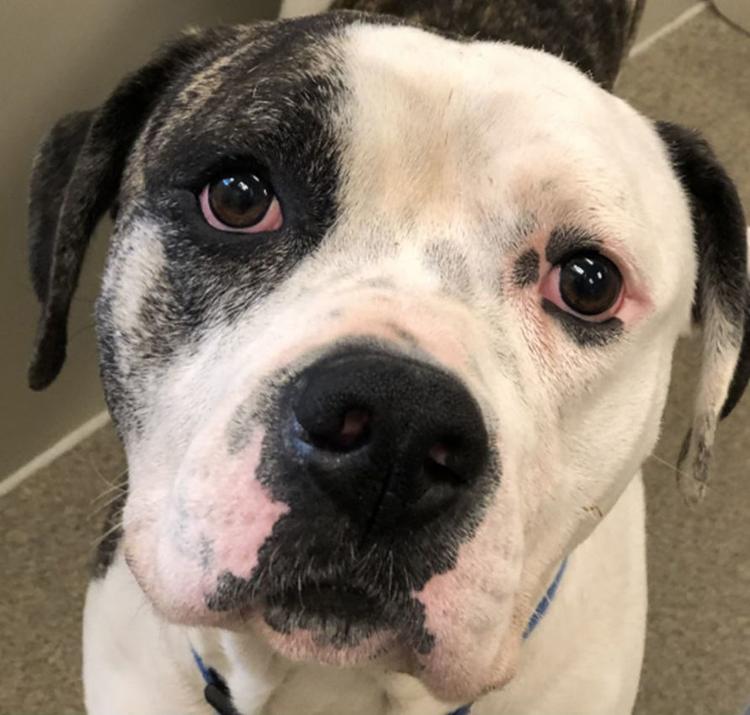 Tuck is a sweet and sensitive 3-year-old neutered male American Bulldog mix. Tuck likes to play but has a lower energy level and would prefer to snooze on the couch next to you instead! This big boy needs a home with large breed experience as he is very strong and might be protective of his home or owners. He will do best in a home without a lot of visitors or commotion. Tuck is friendly and easygoing with most people but does not like to be handled roughly so we recommend a home with adults only or kids in their teens. Tuck did not do well with animals in his previous home, so he wants to soak up all the attention as your only pet! He is not suitable for apartment living and a fenced in yard is required.
We are open Monday to Friday, noon to 6 p.m.; Saturday, 11 a.m. to 5 p.m. and Sunday 11 a.m. to 3 p.m. We appreciate all the ways our community support us. Please note, we are only able to accept new product donations at the current time.
Get a dose of adorable in your inbox
Receive local adoptable pets PLUS updates for pet lovers in your inbox every week!