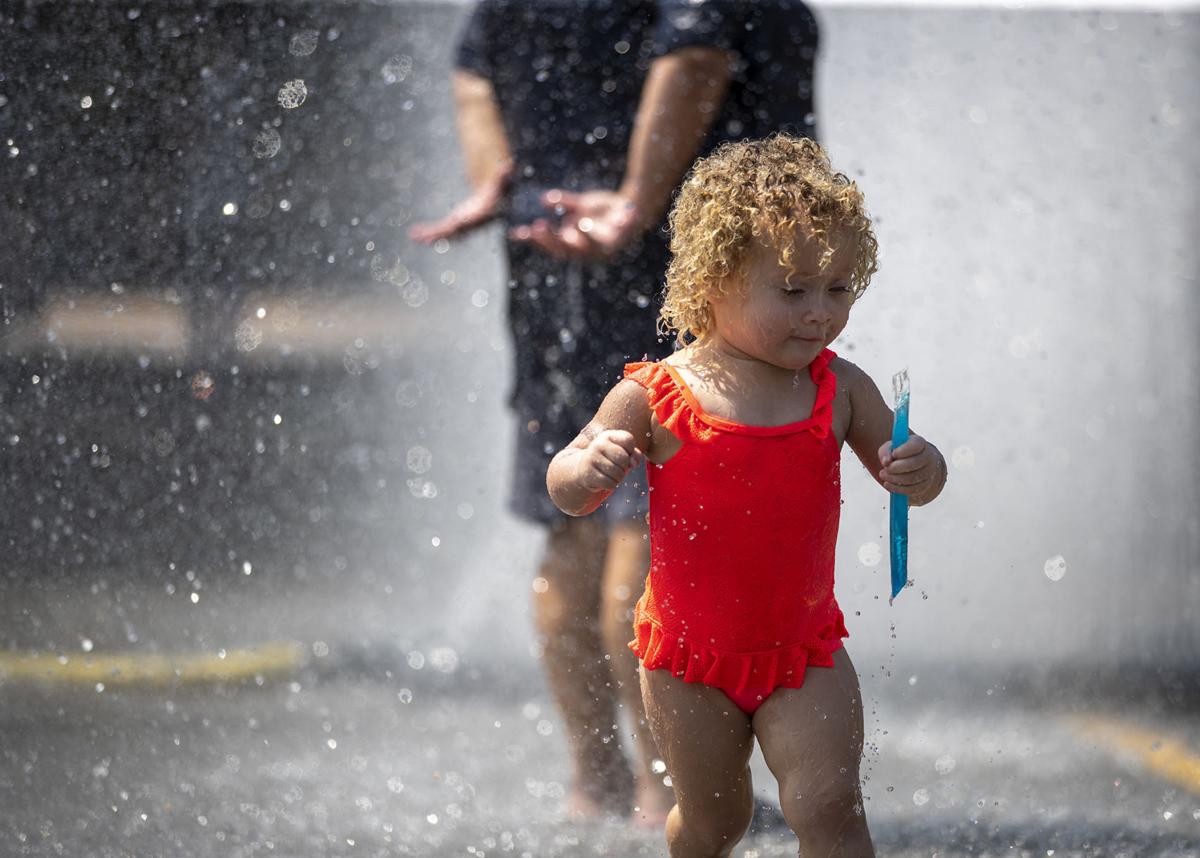 The City of Council Bluffs announced the 2021 Parks and Recreation Event Series and the 2021 Fire Hydrant Party schedule on Thursday. These events take place in multiple parks and neighborhoods throughout Council Bluffs. The variety of activities aims to engage residents of all ages.
In response to the COVID-19 pandemic, the schedule of events is subject to change. Additionally, there may be recommendations or requirements enacted at events to keep attendees and city staff safe and healthy. Check the city's website and Facebook page regularly for the more information.
Save the date for the following Parks and Recreation events:
• June 5: Opera To-Go at River's Edge
Opera Omaha is delivering snackable opera bites to River's Edge. This free outdoor concert will feature live performances with local artists in bite-size pieces.
• June 16: Omaha Symphony Ensemble at River's Edge
Experience the power and splendor of a symphony orchestra ensemble at this free outdoor concert.
• June 19: Summer Fest at River's Edge
Enjoy live music, activities, prizes, and more. This free event is fun for the whole family.
• July 30: Pool Party at Katelman
The annual evening pool party with a theme plus music, games, prizes, and special pricing.
• Aug. 14: Youth Fishing Derby at Big Lake
Complete with age divisions and prizes, we're bringing back the annual Youth Fishing Derby at Big Lake.
• Sept. 4: Block Party in Bayliss Park
Join us for a free kid's concert with food trucks, face painting, balloon art, games, and more.
• Sept. 17: Comedy Night at River's Edge
This marks the third annual Comedy Night. Due to the nature of stand-up comedy, this event is intended for adults 18 and older.
• October 9: RECtoberfest at River's Edge
This free outdoor event is designed for kids ages 12-18 with carnival games, field day activities, music, and prizes.
Additionally, the Council Bluffs Fire Department will host hydrant parties again this year. The Council Bluffs Fire Department hosts hydrant parties on Tuesdays and Thursdays from 1:30 to 2:30 p.m. throughout the summer at various locations. Hydrant parties are made possible thanks to our partners. Council Bluffs Water Works is providing the water and Centris Federal Credit Union will provide frozen treats.
2021 Hydrant Party Schedule:
• June 15: Robert's Park (1000 N. 25th S.)
• June 17: 21st Avenue and South Ninth Street
• June 22: Baldwin Circle
• June 24: South 22nd Street and Fourth Avenue
• June 29: Bel Air and Renner Drives
• July 1: River's Edge Pavilion
• July 6: Lake Street and Arnold Avenue
• July 8: Curtis Street and Avenue F
• July 13: North 17th Street and Avenue F
• July 15: 25th Avenue and Pavich Drive
• July 20: North Second Street and Grant Street
• July 22: South 33rd Street and Third Avenue
• July 27: Berwick Circle
• July 29: Chippewa Lane and 32nd Avenue
• Aug 3: Twelve Oaks Drive and Butler Street
"We are grateful for a community where people enjoy outdoor events, and we are happy to provide the opportunity for family and friends to get together and enjoy our parks," said Council Bluffs Mayor Matt Walsh.
Additional event information can be found on the city's website at councilbluffs-ia.gov/2300 and on Facebook @CityofCB. Specific details and updates will be added as each event approaches.