OMAHA — Abi Heller was stuck.
The vintage camper she'd purchased for $300 was too torn apart to sell and too large to drag out of her dad's garage to the dump.
She realized she'd have to dive in and finish a project she'd started last summer on a whim.
"All right, we are all in," she remembers thinking.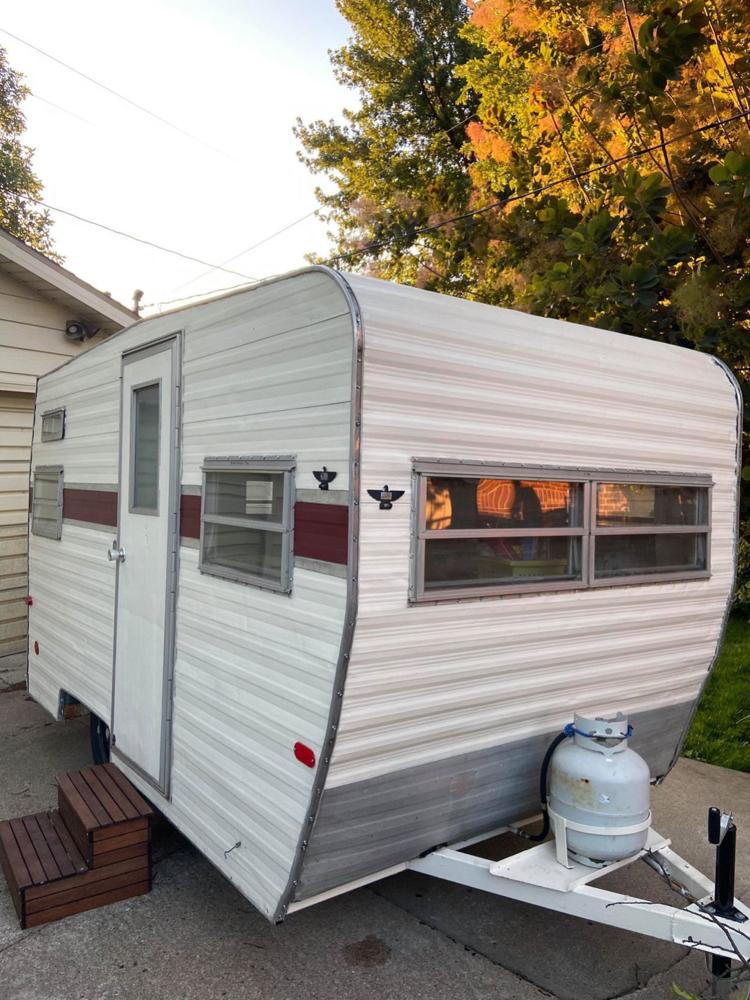 Last weekend, Heller was thrilled to show off 11 months of work. Ruby, as she's called, was parked proudly in front of her mom's store, Dundee Flea at 50th and Dodge Streets.
Ruby attracted quite a crowd. Abi wanted to make sure that her mom and sisters, Rileigh and Karsyn, got the accolades they deserved for designing the inside of the RV.
They turned it from an orange and brown beast to a beauty.
"I'm not very artistic or designy," Abi said. "I wanted it to look like a Pinterest board."
The camper project wasn't really planned.
After graduating from UNO with a 3.87 GPA in neuroscience, Abi had a year off to travel as she waited to be accepted into medical school. On a study break, she spotted a camper, fondly called a canned ham because of its shape and aluminum skin.
A long-ago cross-country camping trip with her family was one of her favorite memories, and Abi's interest was piqued. She found a camper in Lincoln that she thought needed just a little paint and some cleaning to get it on the road.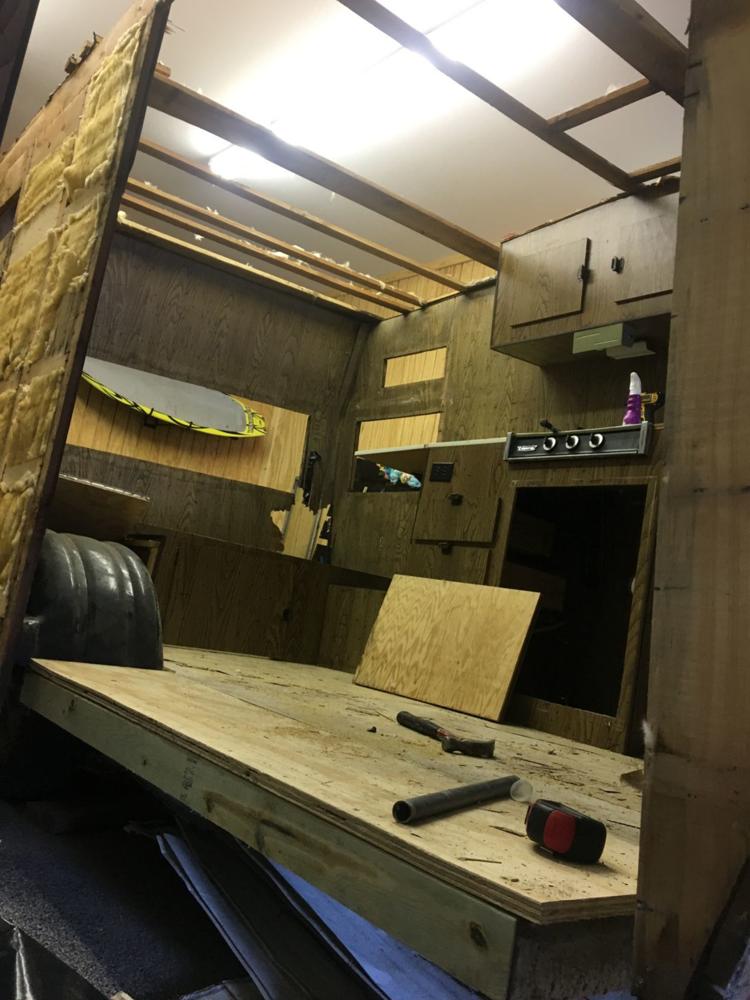 She found out differently as she, her dad Pat and her fiance Nate Wight started to explore between the walls.
"It was rotten to the core. I could put my foot through the floor in the back. The windows were rotten," she said. "I was lucky it didn't fall off the trailer pulling it home."
After doing research and getting invaluable advice from other RV owners, they stripped it down. They put in a new floor and then attacked the studs, piece by piece.
Abi spent $3,000 to get Ruby ready to roll. They replaced the framing and inside walls, the plumbing and the electrical, put in nicer cabinets and got a new window.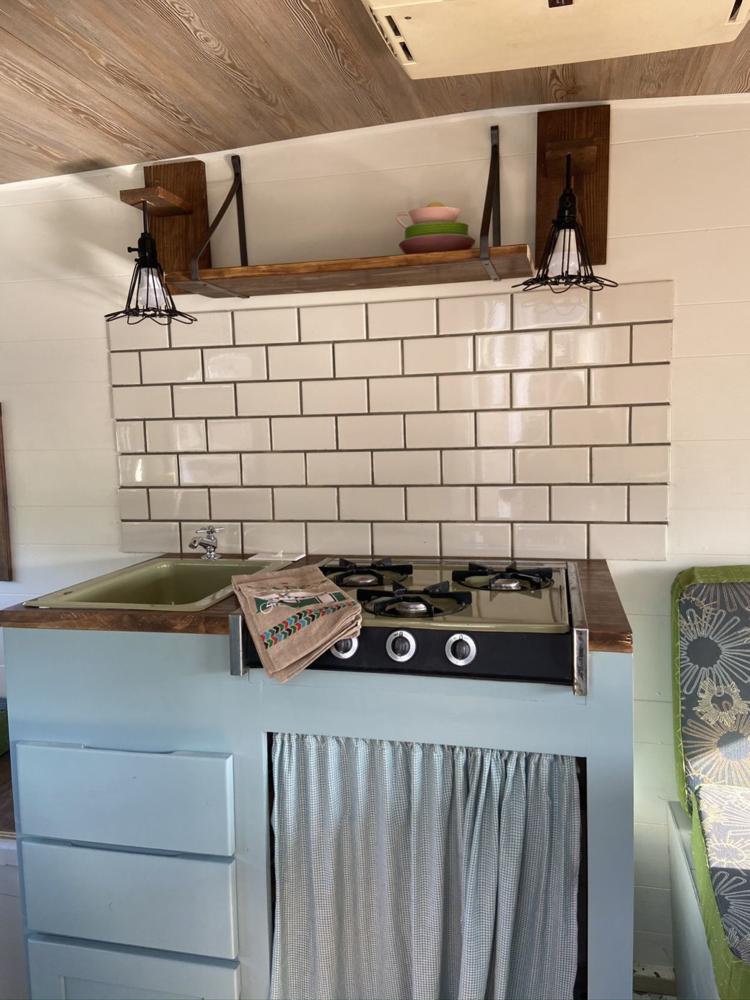 There was a whole list of items before her dad deemed Ruby road ready. He still wants her to drive it around town a bit before taking it for a spin to Yellowstone National Park with friend Ashley Knight.
They'll be camping in style, with the inside done up in white and blue with antique walnut counter and tabletops along with gray-patterned cushions.
"With the reconstructing, building her back, I'd stay awake all night to solve problems," Abi said. "With the paint colors, I was like, anything you want to do."
She's grateful for all the help from family and friends.
While she was returning Ruby to life, Abi was working on getting into medical school.
After her summer trip, Abi will start medical school at the University of Nebraska Medical Center in the fall. It was the school she'd wanted all along.
It was a weird year and one of transition, she said. But watching Ruby progress just like she did was really fun.
"I ended well, and Ruby ended well," she said.
Be the first to know
Get local news delivered to your inbox!