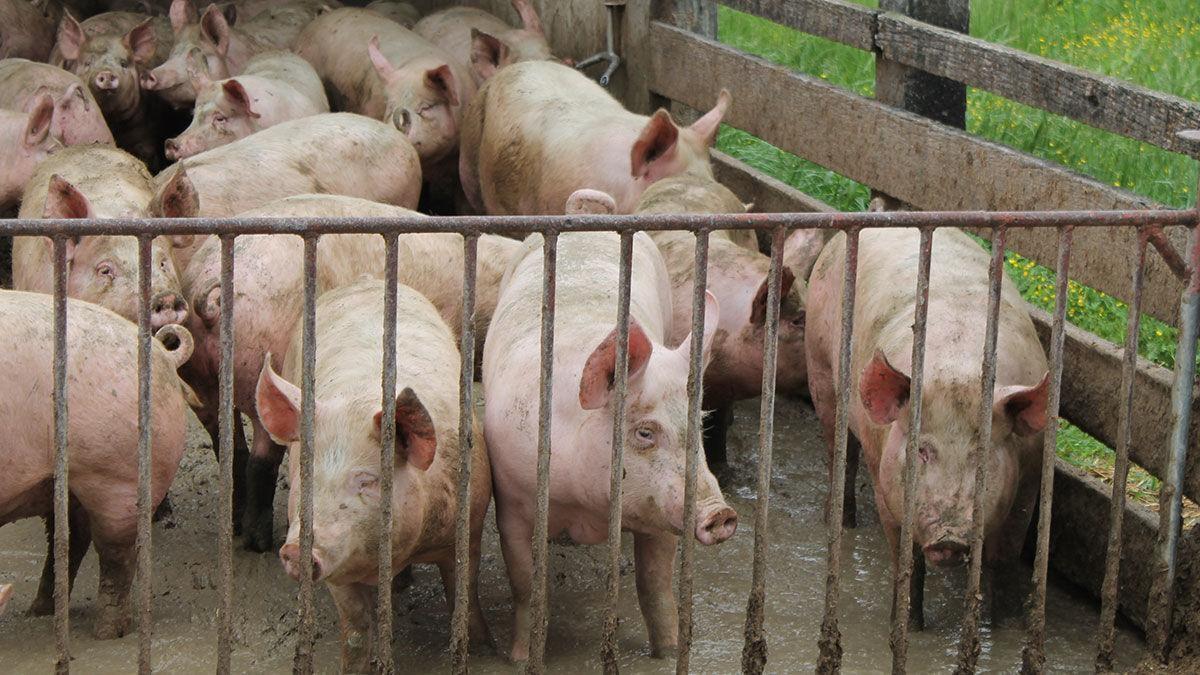 Iowa State University Extension livestock marketing economist Lee Schulz provided an update on hog markets during the National Pork Board's October webinar on Oct. 27.
He said the markets and the key factors that influence them have gradually been working back toward normal levels after the disruptions caused earlier this year by the coronavirus outbreak.
"We've seen tremendous changes in markets from what we expected in January," Schulz said. "… What changed obviously was the COVID pandemic, which impacted prices this spring and summer."
Compared with price projections at the beginning of the year, the autumn months have moved back in line with expectations, after a strong buy signal in charts in early August, followed by a rally in August, September and much of October.
"In October, November, December, we're back to roughly where those expectations were," Schulz said
Looking ahead, he said summer 2021 contracts are trading in a fairly narrow range, with the June 2021 contract seeing support in the $70-75 range and resistance in the $80-85 range. Schulz said he expects that to continue until the markets get signals to move either direction.
While there is still debate about what prices will do in the fourth quarter of this year, Schulz said they appear to be in line with projections from earlier in the year.
"A lot has changed, obviously, in the outlook from the end of last year to this year, but we're right where we were projected for this time of year," he said.
Schulz said barrow and gilt slaughter was down considerably during the spring, but that has gradually come back and is at about the same level as this time a year ago. He said the backlog peaked in late May and early June, and the industry has been working through it.
Marketings are also now close to levels from a year ago, although there is some regional variation. Schulz said Regions 5 and 7 are "rather current" on marketing levels, although Regions 4 and 8, which represent eastern areas including North Carolina, are not current and still above marketings for this point last year.
"If there is a delay or backlog of marketings, it is regional, and it is in that Eastern region," Schulz said.
While producer-owned weights are at fairly normal levels for this point in the year, Schulz said packer-owned weights are much higher than last year and the five-year average, moving higher than 220 pounds as they have spiked this fall. Packers had good margins earlier this year, which encouraged a lot of buying.
"This summer there was a lot of incentive for packers to buy those hogs," he said.
After seeing significant capacity reductions earlier this year due to the coronavirus outbreak, Schulz said hog processing facilities are at about 95% of operational capacity, and hog slaughter is largely in line with the autumn months of 2019.
In addition, pig prices have roared back from low points this summer.
"We've seen tremendous appreciation in pig prices from summer lows," Schulz said.
Producers dealt with big losses during the height of coronavirus disruptions this spring. Schulz said producers saw about a $50 per head swing in profitability from late 2019 to the spring of 2020.
"There was a large impact on producer profitability," he said. "But 2021 shows a lot of optimism as futures prices have rebounded."
Pork primal cuts are all above year-ago levels except for the pork butt, which is narrowly lower.
"Cutout values are very strong," Schulz said.
Pork in cold storage levels has not moved much since May, and is currently down about 22% from a year ago. It has also been a strong year for exports.
"That's come a lot from China, but also you have to point to Vietnam as a strong market this year," Schulz said. "Japan has been a strong market. Canada has been a strong market."
In addition, there have been "tremendous purchases" from Mexico, he said. This has been aided by strength in Mexican currency relative to the U.S. dollar.
"With three months to go, this is going to be a historic year for pork exports," Schulz said.