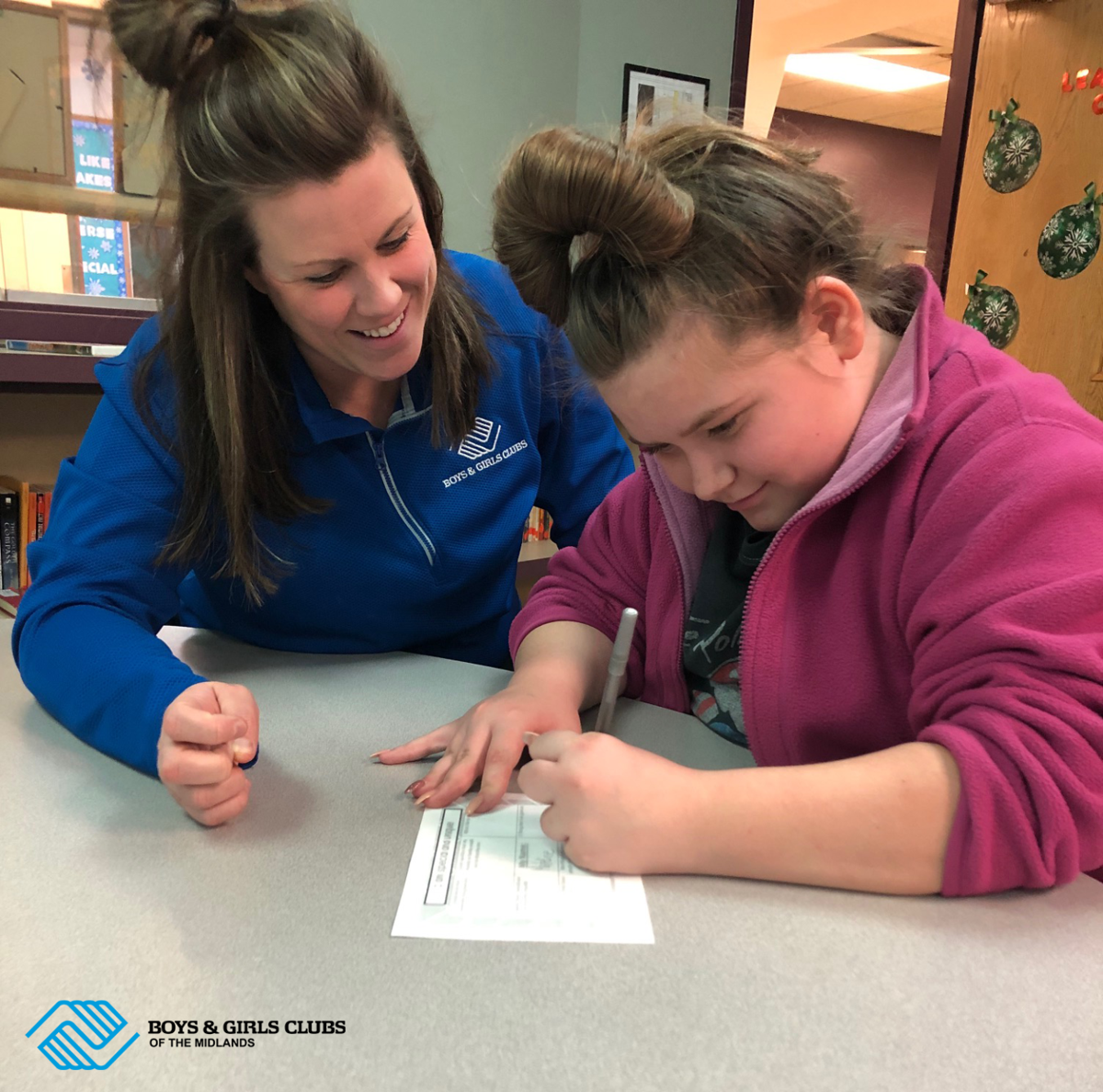 Boys & Girls Clubs of the Midlands on Oct. 9 received a $4,500 grant at the Iowa Women's Foundation annual luncheon.
At the luncheon, the foundation announced its 2021 Core Grants recipients and a total of $100,000 was awarded to 13 organizations in Iowa to fund Core Grant programs in 2021, a press release stated. Since 1997, when the first grants were awarded, there has been a total of $1.1 million granted.
"The grant fund will be used to directly support the implementation of the SMART Girls Program at the Council Bluffs and Carter Lake Boys & Girls Clubs in Iowa," said Josh Towey, senior grants director for Boys & Girls Club of the Midlands. "SMART Girls is a program designed to meet the developmental needs of Club girls through a curriculum that addresses topics related to health, fitness and self-esteem enhancement."
The foundation said it works to improve the lives of Iowa's women and girls, with grants awarded to projects that focus primarily on serving the needs and aspirations of women and girls.
Programs must have at least one of these six specific areas: employment, child care, housing, education, training, transportation and mentoring, that have been deemed the most critical barriers for women and girls in the state of Iowa to be eligible for the grant.
Towey said the goal is to prepare girls for the transition to adulthood with a positive and healthy attitude and understanding while being offered dynamic instructional sessions, highly participatory activities, field trips and mentoring opportunities with adult women.
"Club girls explore their own attitudes and values as they build skills to care for their changing bodies, learn to understand their ongoing emotional growth and develop positive relationships with peers and adults," he said.
The Boys & Girls Club focuses on other areas like academic success, good character and citizenship and healthy lifestyles.
Towey said with academic success, gaps in achievement levels limit young people from becoming stable and self-sufficient young adults and future leaders of their families and communities.
"BGCM academic programming such as Readers to Leaders, Power Hour, Diplomas to Degrees, Career Launch, Annual Arts Program, STEM Academy and Money Matters help to fill the gaps in the needs that families struggle to meet in this vital area," he said.
He continued on to good character and citizenship, saying they are life lessons learned by many club members in their tenure at their club.
"Developing our members' good character and citizenship skills is vital, as youth from low-income families are more vulnerable to negative influences than their affluent peers," Towey said.
The Boys & Girls Club knows the disadvantages that youth often face due to lack of resources and opportunities with adult role models and education.
"BGCM addresses these challenges by delivering a suite of 8 Skills Master and Resistance Training classes, known collectively as SMART Moves," Towey said. "In addition to these programs, BGCM offers Keystone and Torch Club leadership development programs for Club youth."
With some at-risk youth struggling with leading a healthy lifestyle, Towey said that BGCM is tackling this issue by serving a daily well balanced meal for free to all members and having programs like Triple Play, Healthy Habits, organized sports leagues, health screenings, cooking club, gardening club and presidential fitness training.
"Children who are overweight or obese are more likely to be obese as adults, and to suffer long-term health issues like diabetes and hypertension," he said. "Children who grow up in low-income families and neighborhoods are at higher risk for obesity and related health problems. Unhealthy habits surrounding nutrition and fitness in youth can also cause long-term health and financial impacts."
The success of these programs is not only because of the Boys & Girls Club staff, but also the volunteers. Towey said volunteers make a tremendous difference in the lives of youth at the club.
"To become a volunteer, applicants are screened according to strict licensing standards to ensure the safety of our youth," Towey said. "BGCM assesses each volunteer applicant on a case by case basis to determine the appropriate fit for both our Clubs and the volunteer applicant."
Due to COVID-19, BGCM is not accepting any new volunteers at this time, but those who would like to become involved with or support the club call 402-342-1600.
Be the first to know
Get local news delivered to your inbox!