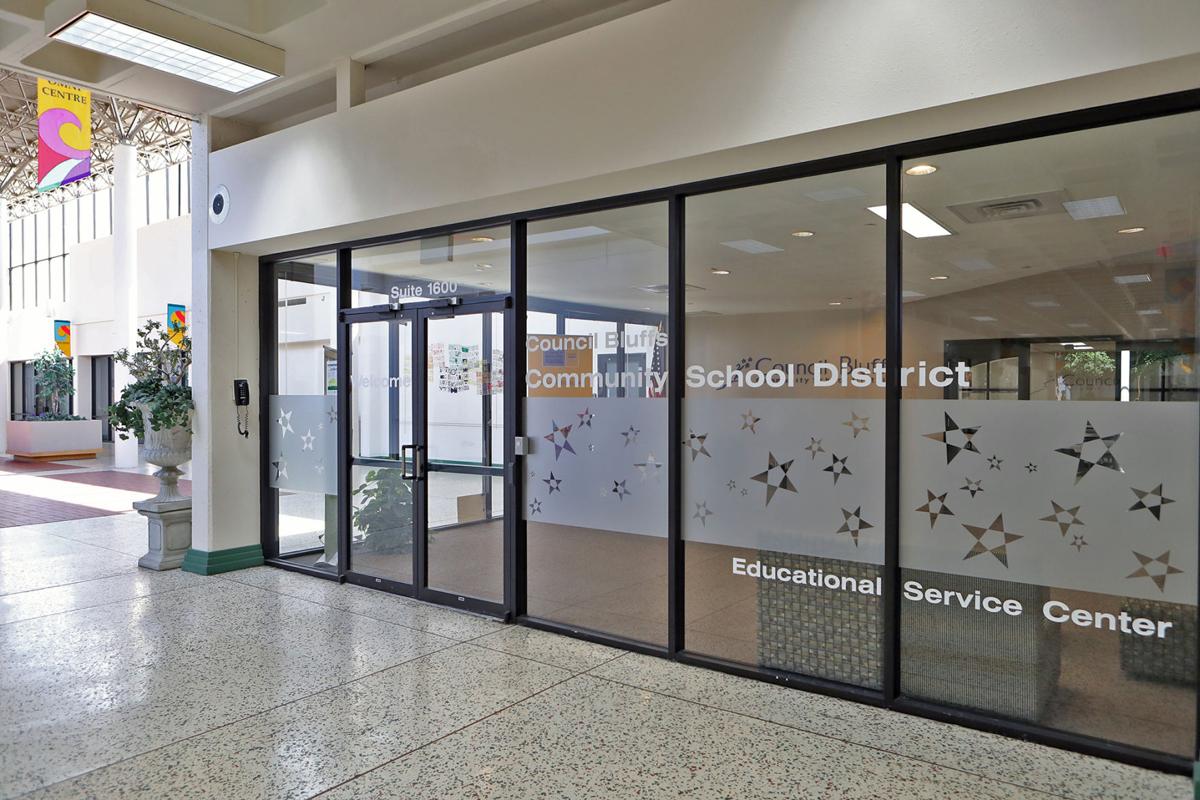 Council Bluffs Community School District plans to have students back in school when classes resume this fall, according to an update released Friday.
As of Friday, the district planned to begin the fall term under either its On-Site Learning Plan or its Hybrid Learning Plan, Superintendent Vickie Murillo said in a message to parents and families. Both plans involve students and staff being in the classroom. The district plans to make another announcement regarding the fall learning plan on Aug. 1.
The district has two plans to ultimately choose from. Under the on-site plan, staff and students would report to school buildings on a daily basis. With the hybrid plan, about half of the students would go to school on Tuesdays and Thursdays, and the other half would attend on Wednesdays and Fridays, participating in classes virtually on the days they are off site. On Mondays -- a shortened school day because of professional development held in the afternoon -- all students would participate remotely.
The Remote Learning Plan, which would only include virtual classes, would be reserved for temporary spikes in COVID-19 or otherwise unsuitable local conditions. However, unlike during the school closure last spring, attendance would be taken and schoolwork would be required and graded.
Facial coverings could be a big part of the school district's Return to Learn protocol. The district proposed that, when students are at school under the on-site or hybrid plan, students and staff members be expected to wear masks anytime social distancing would be difficult or impossible, such as during arrival or dismissal time, passing periods, when students are working closely with another student or group of students or when they are walking through the building.
In addition, students and staff will be encouraged to wear cloth or disposable masks whenever they are on school grounds, a school bus or a school-sponsored field trip. Students will be able to practice social distancing during meals.
"The (Centers for Disease Control)'s guidance on feasibility and adaptations will be considered when implementing this preventative measure," the message stated.
Schools will provide washable and disposable masks, although students and staff will be allowed to wear their own face coverings, "as long as they cover the mouth and nose area," it said. The district will be able to use funding it received through the emergency CARES Act to purchase masks.
"Mask breaks" will be held periodically, with each class establishing its own procedure for social distancing during the breaks.
"The district will also work to develop a plan for families who have a student where wearing a mask poses a documented medical, behavioral or developmental issue or concern causing impairment," the message stated.
Parents were encouraged to complete an online survey that asks about health and safety concerns, their feelings about masks and child care needs. A link to the survey can be found in the "Update on Planning for the 2020-21 School Year" message on the school district's website at cb-schools.org.
The school district is offering a virtual school option that would allow students to learn from home. The Iowa Department of Education approved the district's application for accreditation as a K-12 virtual school. The school will follow the school district's calendar and the Iowa Academic Standards.
Virtual classes will be taught by licensed teachers with district curriculum and will use a combination of online materials and videos of lessons presented in district classrooms. Students will have access to core subjects and elective courses that use the district's Google Classroom course management system, as well as Google Meet.
The virtual program is available to students who live in the district, as well as those from outside the district, under certain circumstances. Students from other districts will need to complete the 2020-21 School Year COVID-19 Iowa Open Enrollment Application to Online Providers Form. For more information and to complete the form, go to educateiowa.gov/pk-12/options-educational-choice/open-enrollment.
The school district will release another update by Aug. 1.
Concerned about COVID-19?
Sign up now to get the most recent coronavirus headlines and other important local and national news sent to your email inbox daily.