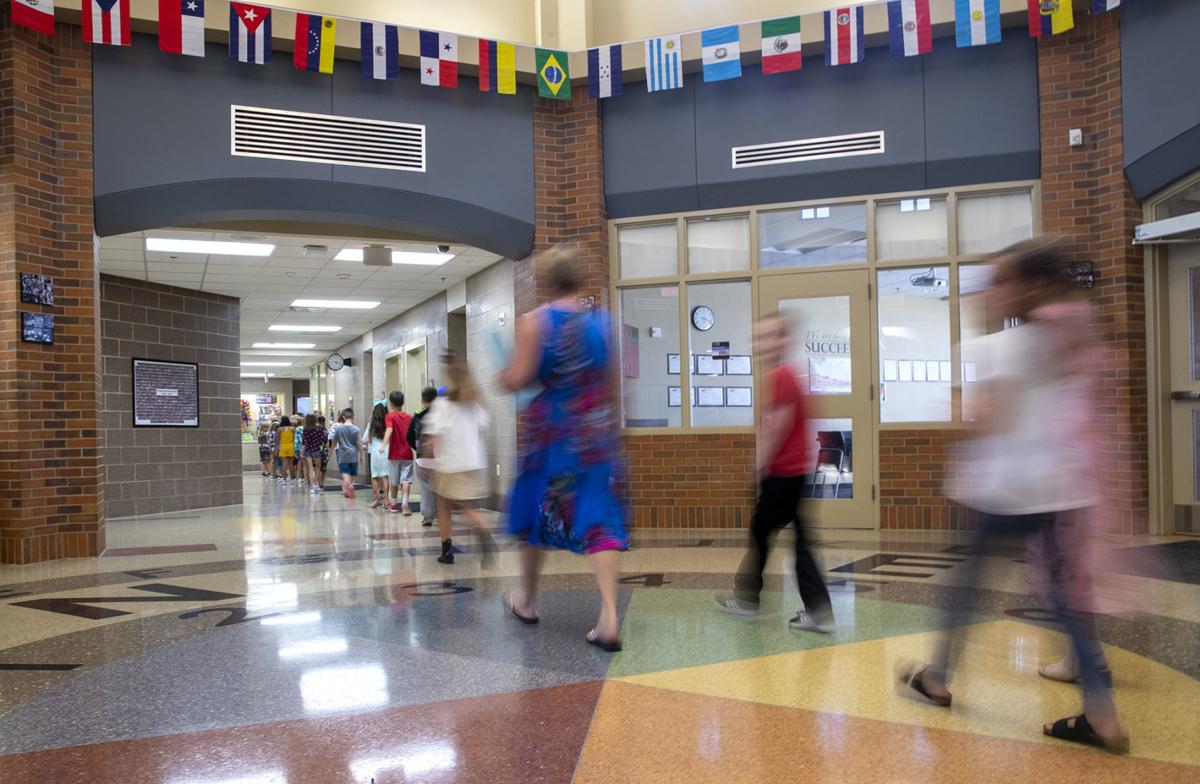 Council Bluffs Community School District enrollment rose by 83 students this fall, reversing a two-year slide.
The school district's certified enrollment as of Oct. 28 was 9,136 students, according to a press release from the district.
The last two official counts showed drops of 71 students in fall 2018 and 130 in fall 2017.
Unfortunately, the increase this fall won't translate into more funding for the current school year, since the certified count is used to determine State Supplemental Aid for the following year. But the jump will mean higher state funding for the district for the 2020-21 school year.
Superintendent Vickie Murillo attributed the upswing to two major factors: larger beginning classes and a smaller open-enrollment gap. Larger numbers of students are starting their education in the district now, she said. Kindergarten and first grade each have about 700 students. In addition, the district is losing fewer students to open enrollment and gaining more from other districts.
"The increase in enrollment is exciting news for our school district," she said. "We are so proud to serve even more students in our schools, with all of the opportunities we provide. We also know that students are attracted to the variety of Diploma Plus One Pathways we offer to all students while they are in high school."
The number of resident students open-enrolling to other districts has declined every year since 2012, the press release from the district stated. This year, it dropped by 25 students. At the same time, the number of students open-enrolling into the district from other school districts has reached an all-time high of 304, up 12 students from last year.
"The increase in enrollment and the increase in associated funding will allow us to continue to invest in our students as they achieve more," Murillo said.
Be the first to know
Get local news delivered to your inbox!