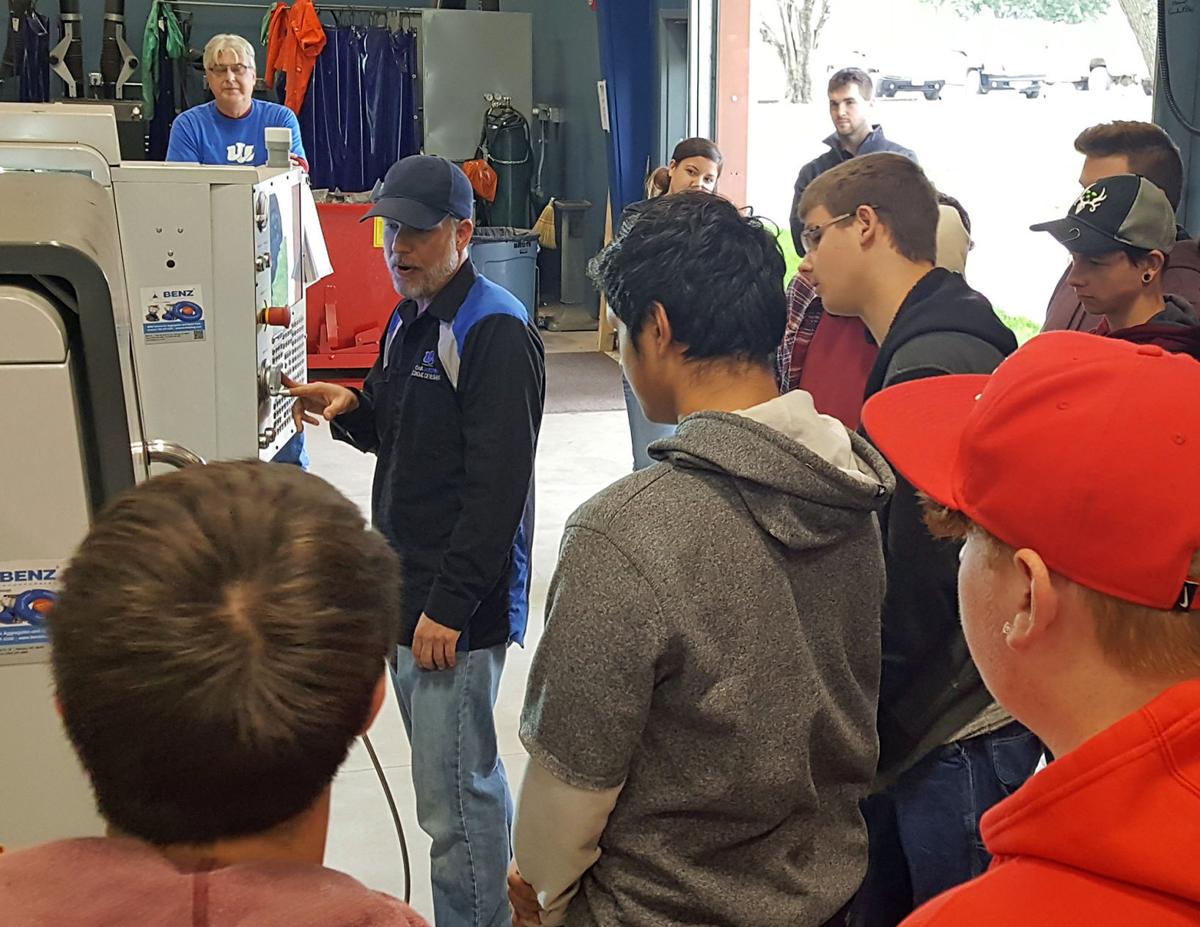 Iowa Western Community College has been awarded a $99,000 Coronavirus Relief Fund Employer Innovation Fund grant to help provide job skills training for high-demand jobs.
The grant, one of 65 across the state totaling more than $4.3 million, will help employers, nonprofit organizations and educational institutions provide training to Iowans whose jobs have been affected by the coronavirus pandemic, a press release from Iowa Workforce Development stated.
"Future Ready Iowa's Employer Innovation Fund is centered around a grassroots effort to solve local workforce challenges while helping Iowans find economic opportunity in their community," Gov. Kim Reynolds said in the release. "These programs not only help those affected by the pandemic, they will also focus on recruiting our minority and underrepresented communities to help us diversify our workforce and provide equal chances of success for all Iowans."
Iowa Western's grant money will go to the college's Fred Lisle Center of Excellence for Advanced Manufacturing in Clarinda, said Mark Stanley, vice president of economic and workforce development.
"Through the grant, we were able to add some additional assets to the program," he said.
The college purchased a shearing machine, as well as a hydraulic training unit, welding supplies and software for 3-D modeling and a logic controller, Stanley said. Some of the money went to purchase laptops and a few hotspots for students who needed them to learn virtually. The shearing machine is a hydraulic-powered machine that is used to cut metal.
"That's going to be a fairly standard type of equipment," he said.
The controller is the "brains of manufacturing" for computer-numerically controlled machines and other equipment, Stanley said.
"The trainer gives us the opportunity to teach them hydraulics and fluid power in a simulation setting without necessarily having to do it on the real thing in the plant," he said.
Welding supplies include things like metal rods and tanks of gas, as well as any masks or gloves that are needed, Stanley said.
"You go through a fairly significant amount of that," he said.
The hydraulics trainer and welding supplies were especially urgent, said Starlyn Perdue, director of economic development.
"These are things we will need this month," she said.
The center usually admits 15 students per year to its two-year program, although this year it was limited to nine, Perdue said. That way, students are still able to socially distance in the lab.
The college tries to stay on top of what equipment manufacturers are using and give students experience on the same type of machines, Stanley said.
The Fred Lisle Center of Excellence for Advanced Manufacturing was developed in collaboration with area industry and still has an industry steering committee, he said. The center, housed in a former gymnasium on the Clarinda Campus, opened in 2017.
The late Fred Lisle, who was president and CEO of Lisle Corp. in Clarinda and represented District I on the Iowa Western Board of Trustees, played a key role in its development, and Lisle Corp. donated some of the machines needed to equip the lab.
It was officially renamed in his honor during the board's meeting on June 25, 2019.
Be the first to know
Get local news delivered to your inbox!