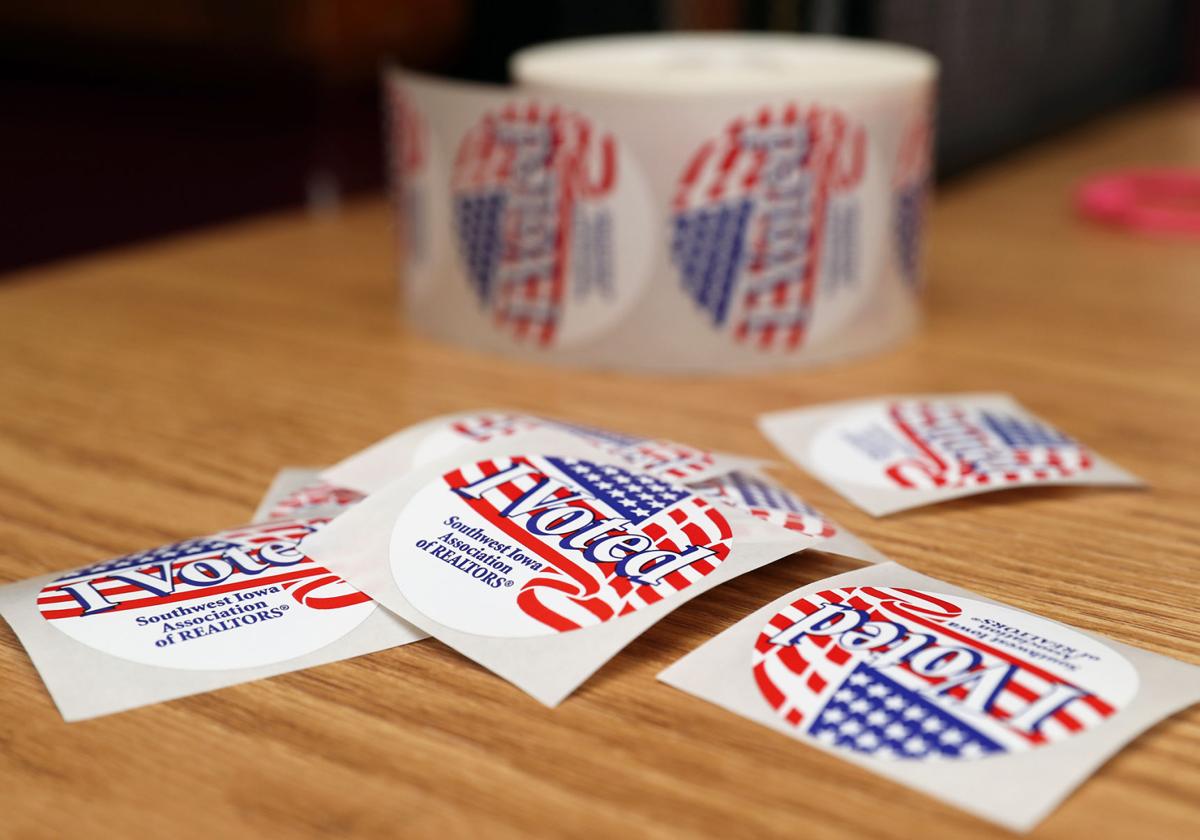 It's shaping up to be an interesting school election this year for Council Bluffs and Lewis Central Community School District Boards of Education and Iowa Western Community College's Board of Trustees.
The city-school election will be held on Nov. 2. Oct. 13 is the first day to vote in person, and Oct. 18 is the deadline for pre-registration. A City Council primary will be held on Oct. 5.
There are no incumbents defending the three seats on the Council Bluffs School Board that will be up for grabs this fall. Jill Ogg-Gress, who has served on the board since 2013, including a term as vice president, is not running for re-election, and neither Teresa Hardiman nor Erin Johnson — appointed Aug. 25 to finish the terms of John Minshall and Kyle McGlade, who resigned earlier this year — is running for a full term on the board.
Candidates seeking election to the Council Bluffs School Board include Cynthia Daniels, Robin McDaniel, Lauren Myers, Patrick Peters and Jared Tripp.
All four members of the Lewis Central School Board whose terms are expiring — Robert Hendrix, Travis Houseton, Jennifer McDaniel and Dorene Scheffel — are seeking re-election, and three candidates are challenging them for seats on the board: Kyle Bruno, Erin Peterson and Tim Wright.
Six candidates will compete for five seats on the Iowa Western Community College Board of Trustees.
Chris Blake of Wiota is running for the District 4 seat currently held by Scott Robinson, who has served since 1995 and is not seeking re-election. District 4 includes all of the Atlantic, Cumberland-Anita-Massena, Griswold and Riverside Community School Districts.
Matt Johnson of Council Bluffs — appointed to the District 5 spot in January to finish the term of past President Brent Siegrist, who was elected to the Iowa House of Representatives — is now running for a full term on the board. District 5 includes Precincts 6, 8, 9, 10A, 10B, 11 and 12 that lie inside the Council Bluffs Community School District.
Bryan Jack Holder of Council Bluffs is challenging District 7 Representative Kirk Madsen of Council Bluffs, who is running for re-election. District 7 includes all of Precincts 1-4 and 7 within the Council Bluffs Community School District; all of the Lake, Crescent and Hazel Dell Townships; and all of the City of Carter Lake.
District 6 Representative Scott Williams of Council Bluffs and District 9 Representative Randy Pash of Harlan are running unopposed for re-election.