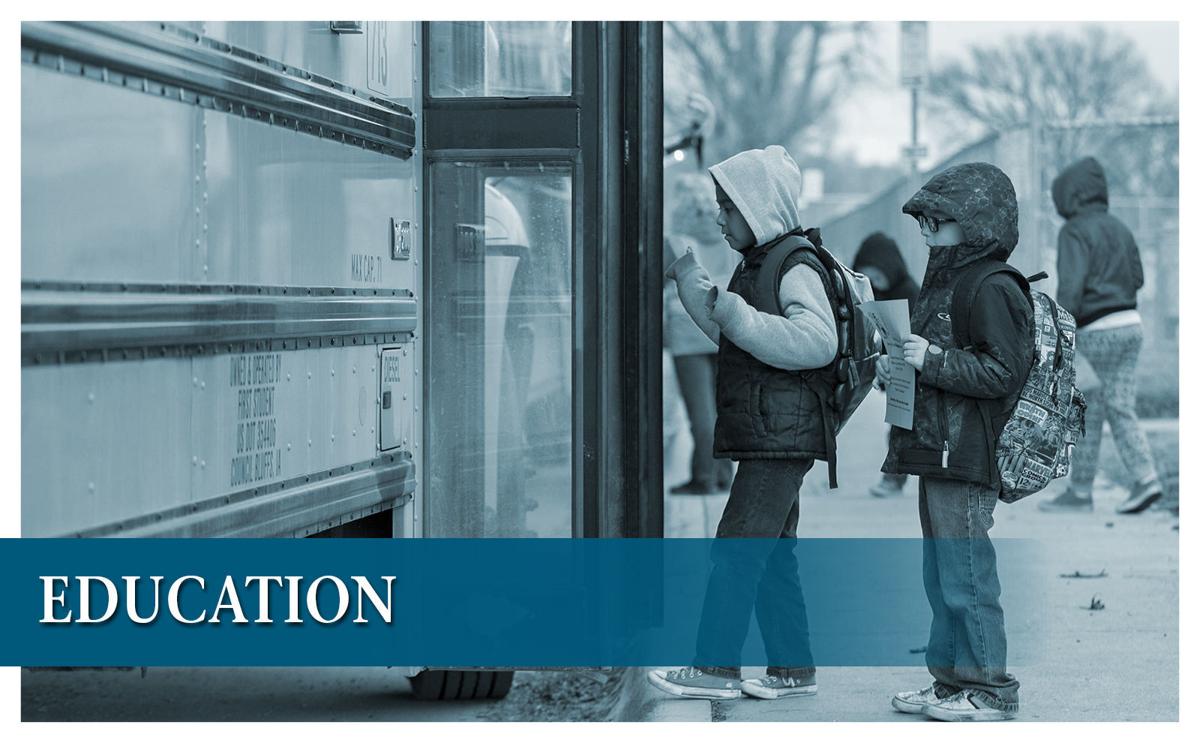 In the wake of the Iowa Legislature's passage and Gov. Reynolds' signing of a last-minute law prohibiting schools from requiring students to wear masks in school, a Council Bluffs parent is asking Council Bluffs Community Schools to make arrangements to place masked and unmasked students in separate classrooms this fall.
However, a school official said there are no plans to do that, at this point.
Anna Hunter, who homeschooled her children during the 2020-21 school year, said is not comfortable sending them to school if students who do not wear masks are allowed to mingle with those who do, she said during a public participation period during the Board of Education meeting Tuesday.
"We have been taking the necessary baby steps toward normalcy, many times at a glacial rate, and we were skeptical but looking forward to a return to public education in the fall, knowing masks would be required and a vaccine for our children under 12 was on the horizon," she said. "Gov. Reynolds killed the only path leading back to our right for a free and safe public education for our children."
Hunter sees segregation of maskers and unmaskers as the only legal way to make sure students in public schools are safe.
"I believe we deserve the choice to have a mask-wearing classroom where students and their parents have engaged in good faith a social contract with each other to trust that our kids will wear masks until they are able to be vaccinated," she said. "I no doubt understand initial hesitation due to the burden this will be to organize but, like I tell my children, you can do hard things."
Hunter echoed a finding earlier in the pandemic that masks protect other people more than the wearer.
"We all know at this point that wearing a mask protects others from our germs at significant rates and that we don't fully benefit from mask wearing around maskless people," she said.
At this point, the school district is not moving in that direction, Superintendent Vickie Murillo said later.
"We appreciate all perspectives on this topic and suggestions for ways in which to implement safety protocols," she said. "We value choice when it comes to wearing masks. However, we do not plan to assign students into separate classrooms based on their choice."