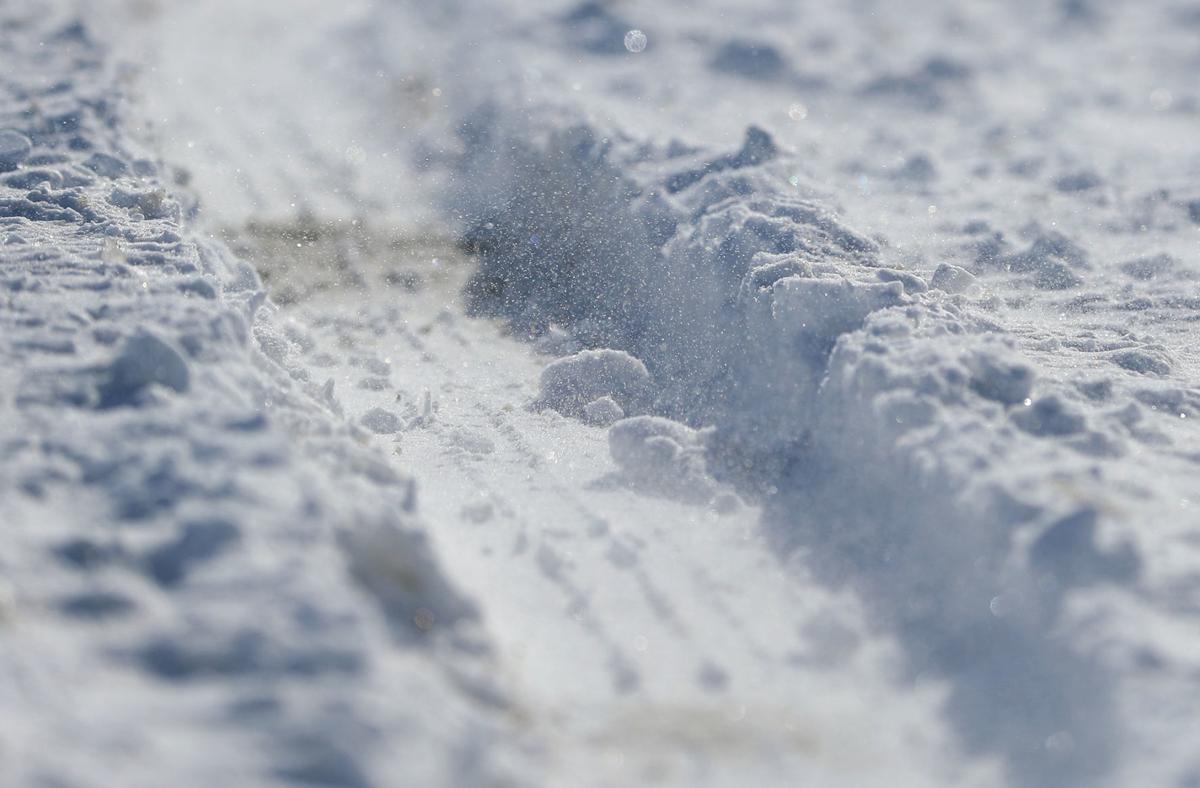 This week's weather has school officials thinking about how they will navigate a winter that may be as snowy as last winter -- or snowier.
"Many are hearing that this could be a pretty rough winter," said Vickie Murillo, superintendent of Council Bluffs Community School District, adding that members of the Metropolitan Omaha Educational Consortium have been discussing different strategies.
A forecast for December through February on the National Oceanic and Atmospheric Administration Website states, "Wetter-than-average conditions are most likely in Alaska and Hawaii, along with portions of the Northern Plains, Upper Mississippi Valley, Great Lakes and parts of the Mid-Atlantic and Northeast."
On the brighter side, the forecast states that no area of the country is expected to have below-average temperatures this winter.
In a change of policy, Council Bluffs Community School District will consider starting school two hours late or dismissing two hours early in response to wintry weather, instead of canceling school for a full day, Murillo said in a message to parents Tuesday. These measures have been avoided in recent years because of the inconvenience to families.
"The reason I'm for the late start is, anytime we can have students at school, we want them here," she said. "But I also want it to be safe."
Eric Knost, superintendent of Lewis Central Community Schools, has been talking to other superintendents about the issue. Omaha has a plan set up that can be followed when late starts are used, he said.
"Historically, my understanding is that Lewis Central has not utilized late starts, because they just feel the system is different with more rural roads to cover," he said. "However, I have been exploring the possibility of setting up" a model that can be used if needed. "It's rare that it's a perfect scenario to have them, because you're really creating a hardship for families -- especially the ones with day care."
Council Bluffs Schools would like to have late starts and early dismissals as options, Murillo said.
"These options will be considered based on the timing and severity of the winter weather and the impact on the wind chills and road conditions," she said. "We recognize that starting two hours late would allow families to avoid rush-hour traffic, provide additional time for streets, sidewalks and parking lots to be cleared and reduce the need for students to travel while it is still dark outside."
In addition, a late start might give temperatures a chance to warm up and winds to calm down.
Early dismissals are definitely a possibility, Knost said.
"We have early outs every Wednesday for professional development purposes, so we know that works," he said.
"Dismissing two hours early could help families avoid unsafe road conditions, if the storm is predicted to begin in the afternoon," Murillo said.
Since students are already dismissed early on Mondays, the district would not have a late start then but would cancel school for the entire day, her message to parents stated.
"The district will alert families to the decision of a two-hour late start or early dismissal the evening before, if possible. A late start or early dismissal may turn into a full-day closure if a review of the morning weather forecast warrants such a change. An updated message will be communicated to families if a change is necessary."
On days with a late start (Tuesday through Friday only), elementary schools and full-day preschool would start at 10:55 a.m., middle school would start at 9:30 and high school classes would start at 10 a.m., the message stated. Buses would run two hours late, and breakfast would begin two hours later than normal. Kids & Company would be open during normal hours, beginning at 6:15 a.m. for families already registered for morning care.
There would be no morning preschool. Early morning activity practices would be canceled, but school lunch would be served as usual on days with late starts.
On days with an early dismissal, elementary and full-day preschool would finish at 1:45 p.m., middle school would get out at 12:30 p.m. and high school would dismiss at 1:10, the message stated.
Buses would leave schools two hours earlier than usual. Lunch would be provided before dismissal. Kids & Company would open two hours early for families already registered, and there would be no afternoon preschool. After-school clubs, practices and activities would be canceled or postponed. School–sponsored evening activities would be decided on a case-by-case basis.
All weather-related changes to the school schedule will be communicated to parents by email and automated phone calls. The district will also share the information on social media and through local news stations.
"We understand the inconvenience that weather cancellations, delays and early dismissals can create for families," Murillo said. "Please know that I will make school delay or closing decisions as early as possible based on the best information available and with student and staff safety as the main priority."
Be the first to know
Get local news delivered to your inbox!