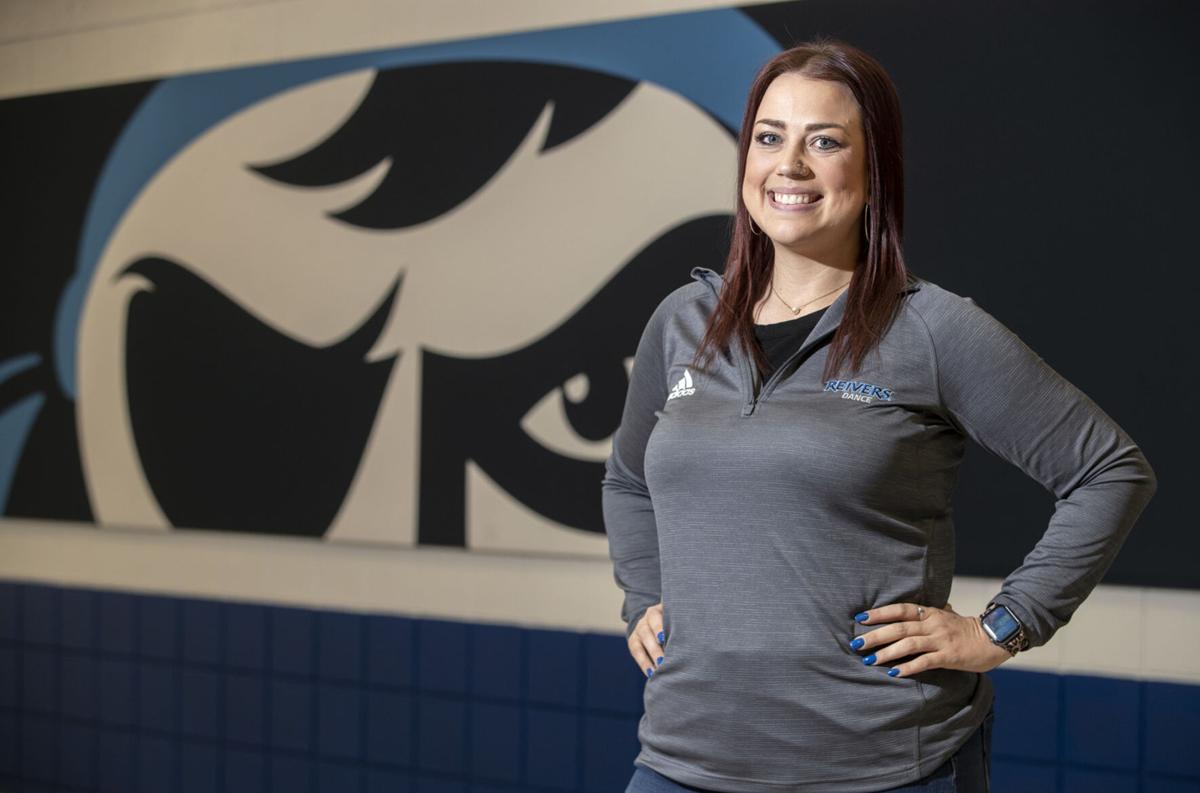 Michaela Patterson is used to helping Thomas Jefferson High School students stay in step.
This fall, she will enter a different stage.
Patterson, a Thomas Jefferson alumna who's been the head dance coach there for seven years, has been hired to revive and coach Iowa Western Community College's dance team, which has been idle for three years.
She will continue to be involved at TJ, but assistant coaches Lauren Ramirez, who teaches family and consumer science at TJ; and Jessica Maccossay, a volunteer assistant, will play a bigger role.
Patterson had Jacket Dance alumni who became members of the Iowa Western team, The Sapphires, and noticed when the team disappeared from college activities.
"I was the one that recognized they needed a dance team again," she said. "I took my pitch to (Iowa Western President Dan Kinney) and told him all the reasons they needed to bring it back — even if they didn't hire me. Not having a dance team — I think they lost a lot of kids who wanted to dance."
Patterson also recognizes that the dance team can be a good corps of ambassadors for the college.
"I really want that to be a factor here," she said. "This is a community college. I want a lot of our focus to be on the community."
Kinney, who came to Iowa Western from a college with one of the top dance teams in the state, has been a strong advocate for the team. After talking to some local residents and investigating, he said realized that dance is pretty popular in the local area. In fact, many dance competitions and recitals are held at the Arts Center at Iowa Western.
"I had a lot of local people who asked 'Are you going to bring the dance team back?'," he said.
Kinney encouraged the Board of Trustees to approve funding to do that — which they did.
"I think any opportunity we can give students to be involved in activities is important," he said Thursday. "Students who are in activities outside the classroom do better than their counterparts who are not involved."
In addition, having the dance team perform will take the Iowa Western game day experience "to the next level," Kinney said.
"Michaela's a great hire," he said. "She really understands it, and she's been involved locally."
Patterson knows she has the support of the Big Man on Campus.
"He's rooting for us," she said. "He's really positive."
Patterson has been in communication with about 15 current or incoming Iowa Western students who are interested in being on the dance team, she said. She anticipates recruiting more new students. She hopes to have a team of 25.
"I want to give as many people as possible an opportunity to be members and participate, but then have that select group that can compete," she said.
Patterson became a dancer at a young age.
"I've been dancing since I was 4 or 5 years old at the studio," she said. "When I got to TJ, I tried out for the dance team and made it, and I was always in it for four years. I never took dance that seriously when I was little, but when I got to TJ, I just fell in love with it."
After graduating from TJ, Patterson joined the Marine Corps and served for two years. When she returned, she got a job teaching at Miss Tammy's School of Dance in Neola. She has taught there for 11 years now and also does outreach for the studio.
"I got discharged and came home, and I started at the studio that year and choreographed for TJ," she said.
She became the head coach at TJ in 2014 and has learned a lot about teaching, she said.
"It's about so much more than dance," she said. "It's building that confidence and encouraging them as they figure out who they are and just … seeing what dance can do for them in the real world."