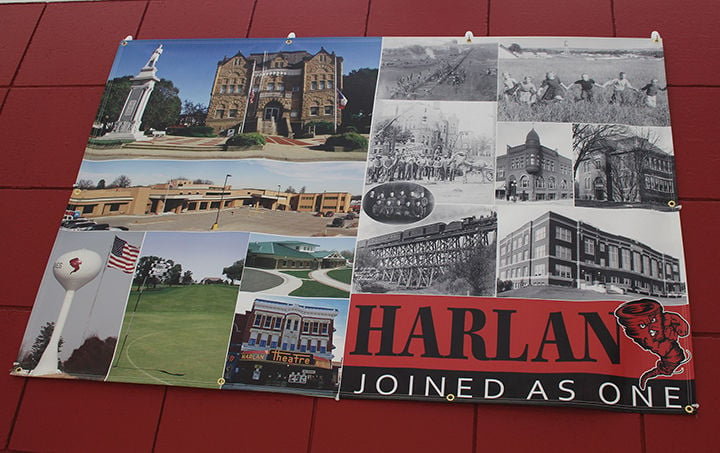 Harlan has earned another accolade.
Real estate website findthehome.com recently teamed with msn.com to rank the "most fun" places to retire in every state.
The pick in Iowa: Harlan.
"We have a vibrant community," Harlan Mayor Gene Gettys said.
The honor comes on the heels of Blue Zones Community certification. The project encourages communities to increase health and wellness for citizens.
Findthehome.com used a metric to rank cities with a "senior entertainment score," with Harlan earning a 80.04. The ranking noted the Harlan area features:
• Movie theaters per 10,000 people: 1.97
• Bowling establishments per 10,000 people: 5.91
• Golf and country clubs per 10,000 people: 1.97
Gettys cited three additional reasons the area is senior-friendly. The mayor first pointed to Myrtue Medical Center, which recently underwent a $16 million renovation. Additionally, the facility added the $12 million Petersen Family Wellness Center and Lewis Aquatic Complex.
Gettys said the center serves all of Shelby County, with a number of specialists, "top-notch" surgical facility and popular rehabilitation facility.
"People are blown away by the quality of our rehab facilities, which is tied to the wellness center and aquatic complex," Gettys said. "We also have a senior group active at that wellness center."
When seniors aren't at that center, they're often at another. The C.G. Therkildsen Community Center houses the Harlan Senior Center, which features activities including cards, bingo, billiards, quilting and more. Meals on Wheels is based at the location as well.
"It's great," Shelly Frazier, manager of the senior center, said of the ranking. "It's a beautiful town. And there's a lot of things to do around here."
The third key aspect of Harlan Gettys pointed to was the area parks and trails system. The city features more than 100 acres of parks.
"In a community of our size that's unparalleled," the mayor said.
The city's Pioneer Park Trail stretches 1.3 miles.
"It's accessible, it's wide – a great opportunity for socialilzation," he said. "That trail is used a ton. Don't know if you can quantify 'ton,' but it's a lot."
Leaders in Harlan hope the city isn't just a draw for seniors, though.
Gettys praised the Harlan Community School District, which among its accolades is a 2013 National Blue Ribbon School honor.
"It doesn't matter if you're 22, 52 or 102, supporting an education system is vital to a community," Gettys said.
Harlan became a certified Blue Zones Community in June. Certification recognizes Harlan's community transformation through successful implementation of the Blue Zones Project, a population health program that brings some of the world's best practices in food policy, environment, purpose and social networking to participating cities.
"Blue Zones is a decade-over-decade metric," Gettys said. "We hope to promote long, healthy lives."