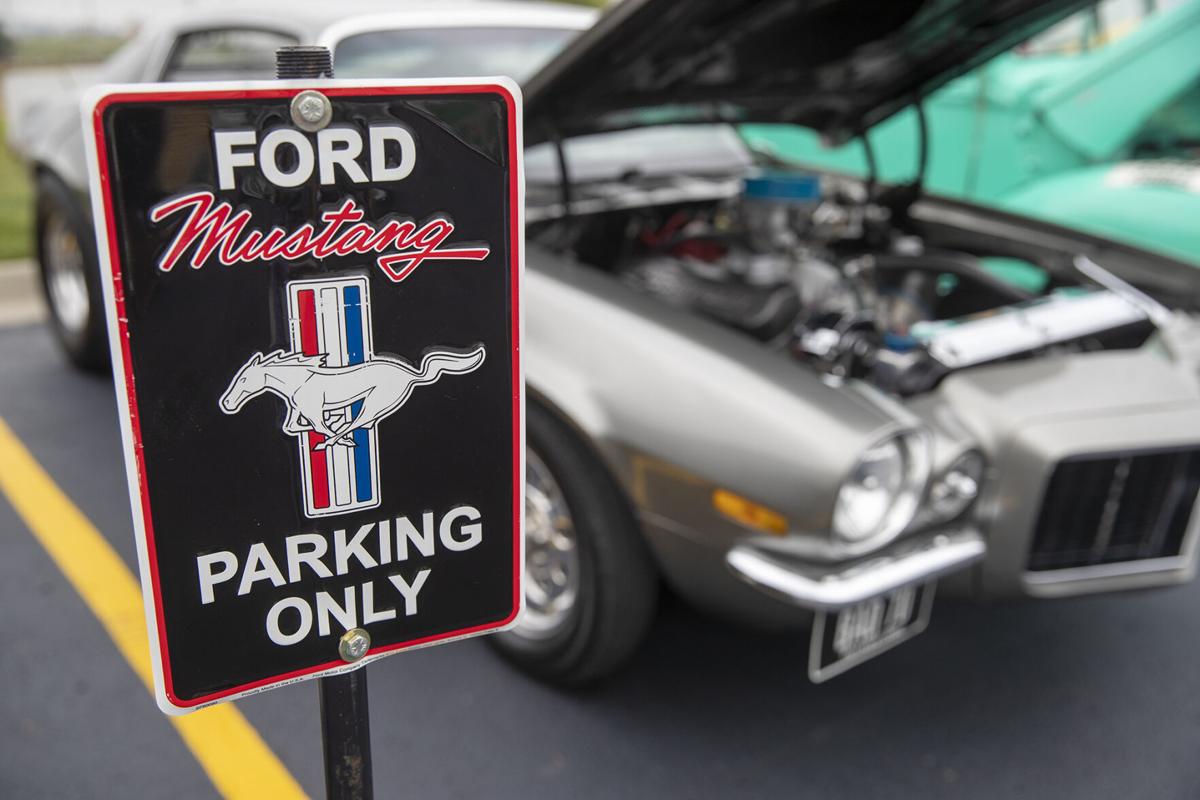 McMullen Ford will hold a car show on Aug. 7 to raise money for a local veteran suicide prevention organization.
The benefit for Operation 22 Til Freedom will run from 10 a.m. to 3 p.m. at McMullen Ford, 3401 South Expressway in Council Bluffs. Awards will be presented at 2:45 p.m.
All cars and motorcycles are welcome to enter the show. Visitors will purchase tickets to vote on the top three entries, which will receive trophies. There will also be multiple raffles and food vendors.
"It sounds like we're going to have an assortment of vehicles," said Dan McMullen, vice president of the dealership. "Anything and everything can be displayed."
Employees will clear out the south lot to make room for the show cars, McMullen said.
"We've got room for 100, 150 cars," he said.
Operation 22 Til Freedom's mission is to help reduce the veteran suicide rate from an average of 22 a day to zero, according to its website. The nonprofit organization sponsors therapy and a support group for veterans struggling with post-traumatic stress disorder and/or depression.
President Justin Thompson joined the U.S. Marine Corps in 2003 after graduating from Lewis Central High School and served three tours in Iraq with the India Company 3/1, 3rd Platoon. He founded Operation 22 Til Freedom in 2019 after losing comrades from his platoon to suicide.
"We teamed up with a counselor," he said. "We help veterans get counseling, and we share the bill with (other nonprofits that serve veterans). We have helped quite a few veterans in our area. I will never turn a veteran down if they come to us needing help."
According to the Operation 22 Til Freedom website, 5,000 to 6,500 veterans take their own lives each year.
The suicide rate for veterans is three times what it is for non-veterans. Male veterans between the ages of 18-44 are at higher risk.
The act can be triggered by PTSD, hopelessness/depression, homelessness, financial problems, separation from the structure provided by the military, issues adjusting to civilian life or substance abuse, the website states.
The following may be signs that a person is at risk for suicide:
• Seems sad, depressed, anxious or agitated (more than usual)
• Sleeps a lot or not much at all
• Has no regard for their appearance, hygiene or well-being
• Stops talking or associating with friends, family or members of their community
• Seems to have lost interest in things they were previously very passionate about
• Expresses excessive guilt, shame or failure or says things like "I feel trapped"
• Starts performing worse at work, school or in their family roles
• Takes unusual risks or acts extremely dangerous
• Gives special personal items away, drafts a will or seeks access to pills or weapons
The registration fee for the car show is $25 per vehicle Saturday, then $30 each. Register by emailing Dan McMullen at dan@mcmullenford.com or calling him at 712-366-0531.
All proceeds will go to Operation 22 Til Freedom. For more information on the organization or metro area resources for veterans, visit operation22tilfreedom.com.