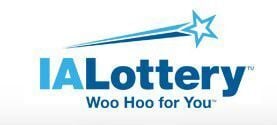 Surprises are nice, when they are monetary prizes.
A Council Bluffs man who won a $100,000 Powerball prize didn't realize he had won big.
Bradford Barnes, 65, matched four of five white balls and the Powerball in the Oct. 30 drawing, according to a press release from the Iowa Lottery. He bought his winning easy-pick ticket at Hy-Vee on West Broadway in Council Bluffs.
He said didn't think to check his ticket until he stopped in the store the following week to buy a couple tickets and the employee mentioned the big winner from the week before.
"She goes, 'Well, here a week or so ago, we had a big winner for $100,000,'" Barnes said. "I said, 'Well, I'll bring my ticket in,' because I knew I had the Powerball number."
He brought the ticket in on his next visit and had the employee check the ticket on the store's lottery terminal.
"She said, 'You're the one! I knew you were the one!'" Barnes said. "I said, 'Really?'"
His initial $50,000 prize was doubled, because he opted for the $1 Power Play add-on, which multiplies non-jackpot prize amounts by up to 10 times. He claimed his prize Tuesday at lottery headquarters in Clive.
Barnes, who was one number away from winning that night's $116.1 million jackpot, said he planned to use his winnings to pay bills, pay off his truck and care for his mother.