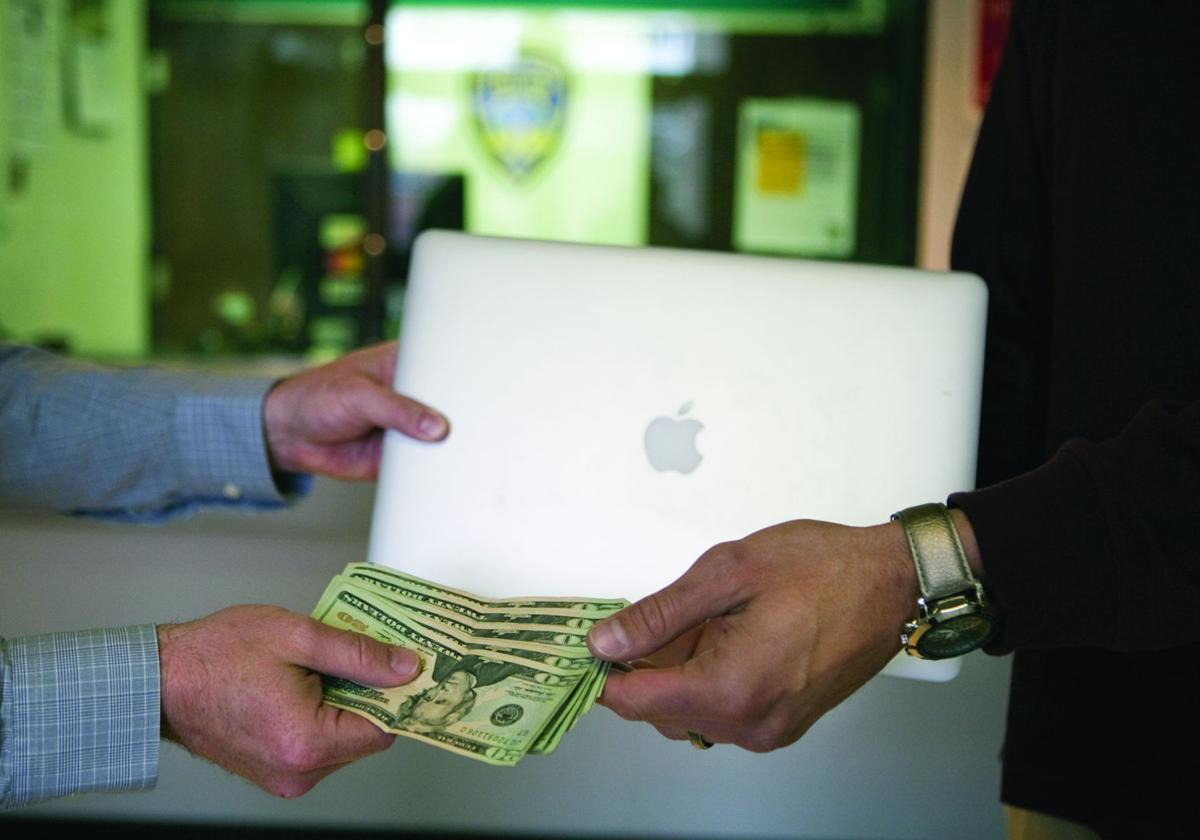 When you're alone and engaging in a Craigslist exchange, you can always go down to the police station.
A new Council Bluffs police program offers the department's records lobby as a safe haven for Craigslist transactions.
"We want to create a safe environment," said officer Matt Brinkman with the community affairs division. "If someone doesn't want to meet at the parking lot of a police station, that raises a red flag."
The records lobby is open weekdays from 7 a.m. until 6 p.m. An employee or officer is often behind the counter, though the department noted that officers will not serve as witnesses or in any other way take part in the transactions.
Brinkman noted, however, that, "obviously officers are coming and going, people will be around."
While the majority of transactions go as planned, locally and nationwide Craigslist sometimes provides an opportunity for crime.
Local police have responded to a number of scams related to the site, along with assaults and robberies during face-to-face meet-ups. In April of 2014, for instance, an Iowa Western Community College student was shot in a dormitory parking lot during a Craigslist meet-up. The student survived the incident.
Peter Zollman, whose classified ad consulting firm tracks the phenomenon, found news reports for at least 20 killings related to the site in 2014, according to The Associated Press.
Officer Jill Knotek spearheaded the Council Bluffs project on the suggestion of resident Carla Borgaila, who works in part next door at the Squirrel Cage Jail in her role with the Historical Society of Pottawattamie County.
"I heard the Seattle Police Department was doing it," Borgaila said of her hometown. "I saw them doing it, thought it'd be a good idea for us. Might as well be proactive about it. That's a safe area."
Borgaila suggested a similar program for Council Bluffs via the police department's Facebook page.
"(Carla) asked, 'Why don't we do something like this?'" Knotek said. "I took the ball and ran with it, made a proposal for the command here and they approved it."
Law enforcement agencies across the country are offering their sites – either station lobbies, parking lots or other locations – as a place to conduct Craigslist transactions. Police departments in Hartford, Conn.; Columbia, Mo.; Boca Raton, Fla.; Virginia Beach, Va.; and Seattle are among the many providing a safe haven.
And now Council Bluffs is added to that list.
"If you don't want to meet at the police station, that sounds fishy to most people," Knotek said. "But when people do meet here, we encourage them to use caution in making these transactions, as always with Craigslist."