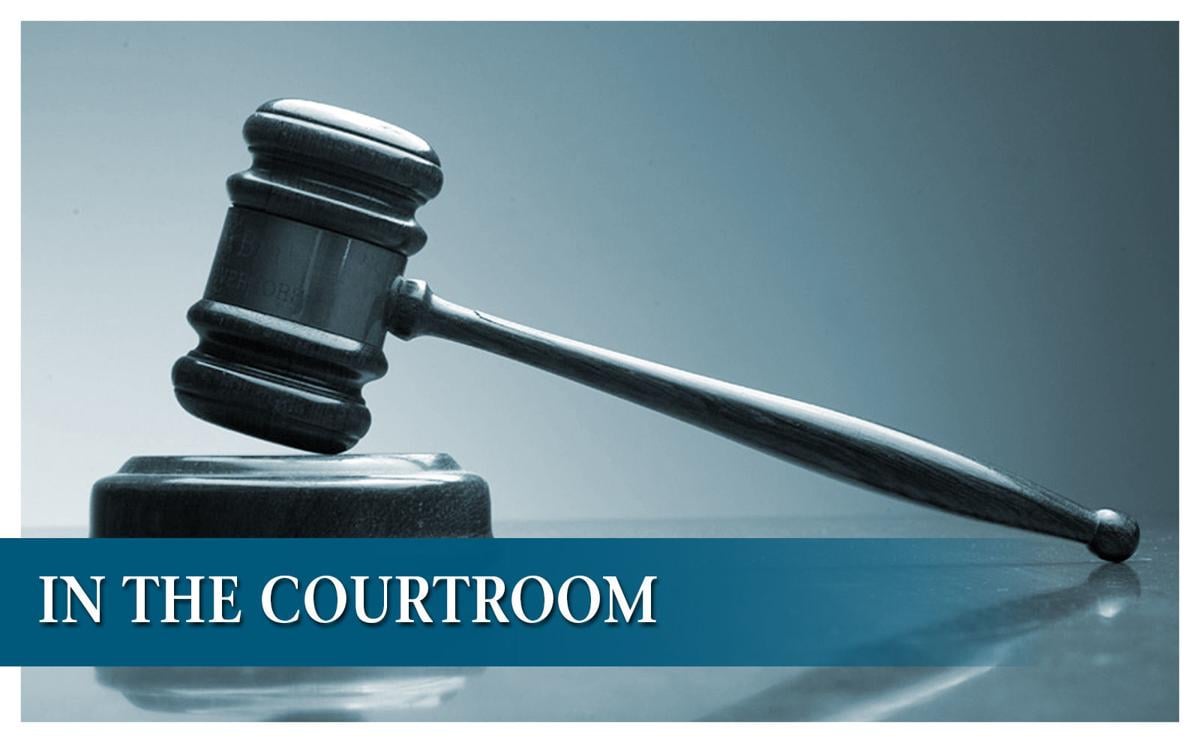 A Council Bluffs entrepreneur and contractor has filed a lawsuit against the City of Council Bluffs and Mayor Matt Walsh alleging gender discrimination and denial of equal rights.
Tamara Brunow of Brunow Contracting alleges her business has been affected because of an inability to work with a city building official with code, permit and inspections expertise-related to ensuring a development complies with city building rules.
Steve Carmichael is the chief building official for the city. In October 2019, Carmichael pleaded guilty to a harassment charge related to his conduct in communicating with Brunow.
As part of the plea, Carmichael was barred from having contact with Brunow for five years. The lawsuit alleges there is not a comparable subject matter expert on city staff to assist Brunow with the kind of work she undertakes. It also alleges Carmichael should've been removed from his position for violating the city's human resources policies.
City officials said accommodations have been made to assist Brunow without Carmichael's involvement. Walsh said Carmichael was disciplined for his actions.
Brunow and her attorneys with Newkirk Zwagerman of Des Moines filed the lawsuit on Friday. The city has not filed its response yet.
"The issue is that Carmichael, in practical terms, is the person with the subject matter expertise to work on complex issues," said attorney Thomas Bullock with Newkirk Zwagerman. "Ms. Brunow works on major investment projects."
The lawsuit includes an allegation that, "Among the economic opportunities that (Brunow) has been forced to forgo because of Carmichael's legal inability to communicate with (her) is the construction of a multi-million-dollar manufacturing facility that (she) would have otherwise supervised the construction of."
Brunow launched her construction company in 2008. According to the lawsuit, her work primarily focuses on federal contracts, which are regulated locally.
According to the lawsuit:
In 2015, Brunow met Carmichael when he inspected a property she'd recently purchased. Carmichael suggested after the initial meeting that the two should meet again to discuss the construction industry in Council Bluffs.
When Brunow sent a text message about meeting, Carmichael responded "I'm game dear." He subsequently text messaged "We are rapidly losing time for our Christmas beer under the missletow (sic), so maybe next week we can have a cold one." Brunow did not respond to either messages because of the unwelcome romantic element, the court filing stated.
The lawsuit said Brunow avoided contact with Carmichael in the ensuing years. Bullock noted that Brunow worked on a variety of projects in that time, including federal projects and a clothing line, and, "in the interim she didn't happen to have any building projects in the City of Council Bluffs" that would've involved working with Carmichael.
"It's one of those things where it's not like she's always doing that work (in the city), but always keeping an eye out for those opportunities," Bullock said.
A 2019 Nonpareil story noted Brunow has completed numerous contracts ranging in value from $800 to nearly $5 million for a client list that includes the City of Omaha, the United States Forest Service, the Department of Veteran Affairs, Southwest Iowa Planning Council and the United States Coast Guard.
According to the lawsuit, around August 2019, Carmichael approached Brunow at Home Depot and the pair engaged in brief small talk. Shortly thereafter, Carmichael sent Brunow, "a photo of a nude man whose face was not visible but whose penis was prominently exposed" via text message, the lawsuit said.
Brunow contacted the Pottawattamie County Sheriff's Office, which investigated the matter. On Oct. 2, 2019, a sheriff's deputy told Carmichael not to contact Brunow. On that same day, Carmichael sent Brunow a "thumbs up" text message. The lawsuit alleges that message was "intended to further harass and intimidate Brunow."
The sheriff's office cited Carmichael and he pleaded guilty, paying a $100 fine in addition to accepting the no-contact order.
The lawsuit lists a number of human resources policies Council Bluffs employees are required to follow that Carmichael had reportedly violated, including, "Employees shall not harass, discriminate, or retaliate against any employee or citizen. This includes engaging in any form of sexual and/or discriminatory harassment."
The lawsuit alleges Walsh chose not to enforce the personnel policies, despite Carmichael's violations, and kept him on the job.
In an interview with The Nonpareil, Walsh said he was unable to discuss much of the suit because it's pending litigation, but said, "The employee's behavior has been addressed by the city."
Council Bluffs City Attorney Dick Wade said he couldn't comment on personnel matters when asked if Carmichael violated the city's human resources policies. Asked why the city decided to keep Carmichael on staff, Wade said he couldn't comment.
Asked about the human resources policy in general and the threshold for a firing, Wade said, "it depends on the situation. The past history of the employee involved. There's no black and white answer."
The lawsuit alleges Walsh attempted to minimize Carmichael's actions. In an Oct. 2, 2019, email to City Councilman Mike Wolf and then-council members Nate Watson and Sharon White, Walsh said the harassment charged stemmed from Carmichael sending "a 'crotch' picture to a local female contractor. ... Steve's Facebook messenger account had a few exchanges of flirty banter between both parties."
The lawsuit said the exchanges were not flirty and that Brunow had only messaged Carmichael via Facebook once, regarding meeting to discuss the industry. She never responded to Carmichael's subsequent messages. The lawsuit alleges Walsh's email to the council members was intended to mislead them about the nature of Carmichael's conduct, while also taking issue with the description of the nude photo as a "crotch picture."
In an emailed response to Walsh — which was provided to The Nonpareil by Newkirk Zwagerman — White wrote, "... I am so disappointed in Steve. Even if it was mutual and I'm not saying that it was, how stupid can you be to send something like that and think it's not going to get you in trouble."
The lawsuit also alleges Walsh minimized the severity of Carmichael's conduct in an email to the chief building official on Nov. 8, 2019:
"While it is my belief that this situation is your personal business, on your own personal time and therefore doesn't involve the city or your job with the City, I also have an obligation to the taxpayers to confirm my belief. I can't in good conscience open the City to the potential for a civil lawsuit if my beliefs of the facts weren't inaccurate(sic)," Walsh said in the email, per the lawsuit and a copy of the email obtained by the Nonpareil. "Therefore I asked (City Attorney) Dick Wade if Sara from legal could confirm the circumstances surrounding the incident, including speaking to Brunow so we could nail down her testimony before she gets an opportunity to be coached by an attorney. If your version is accurate then we can put this all behind us and if the City does get sued then we can show a judge that we didn't just brush things 'under the rug'; we actually did our due diligence."
Walsh's email came in response to an email from Carmichael, who said he thought "somehow this issue was resolved when you, Jon (Finnegan) and I discussed this. I offered to tender my resignation then and was under the assumption that you both felt it was not a city matter."
Finnegan was, at the time, head of the city's human resources department. Finnegan left the city on May 1 after not working for at least more than a month. City officials at the time declined to discuss details of Finnegan's departure, citing personnel issues.
"Essentially, they're making excuses for him to justify not taking any action," Bullock said. "It's just another case — we see these cases all the time — where it's about protecting a guy, having that desire to protect this guy's career over this woman's career. It's biased prioritizing."
The charges in the lawsuit are gender discrimination and retaliation denial of services and harassment based on sex and denial of equal rights in violation of Article I of the Iowa Constitution. The lawsuit also said the Iowa Civil Rights Commission issued a right-to-sue letter regarding the matter.
Wade told the Nonpareil, "essentially we've made it so that (Brunow) would not have to have contact with Steve directly. And that she could conduct her business in different locations within City Hall."
Asked if there are employees with comparable expertise, Wade said, "Yes. We have a number of building officials that would be able to respond to questions she might have."
"There isn't anybody who has comparable subject matter expertise," hye said, noting Brunow worked with a permit clerk and members of the community development department who do not have building code and construction code expertise.