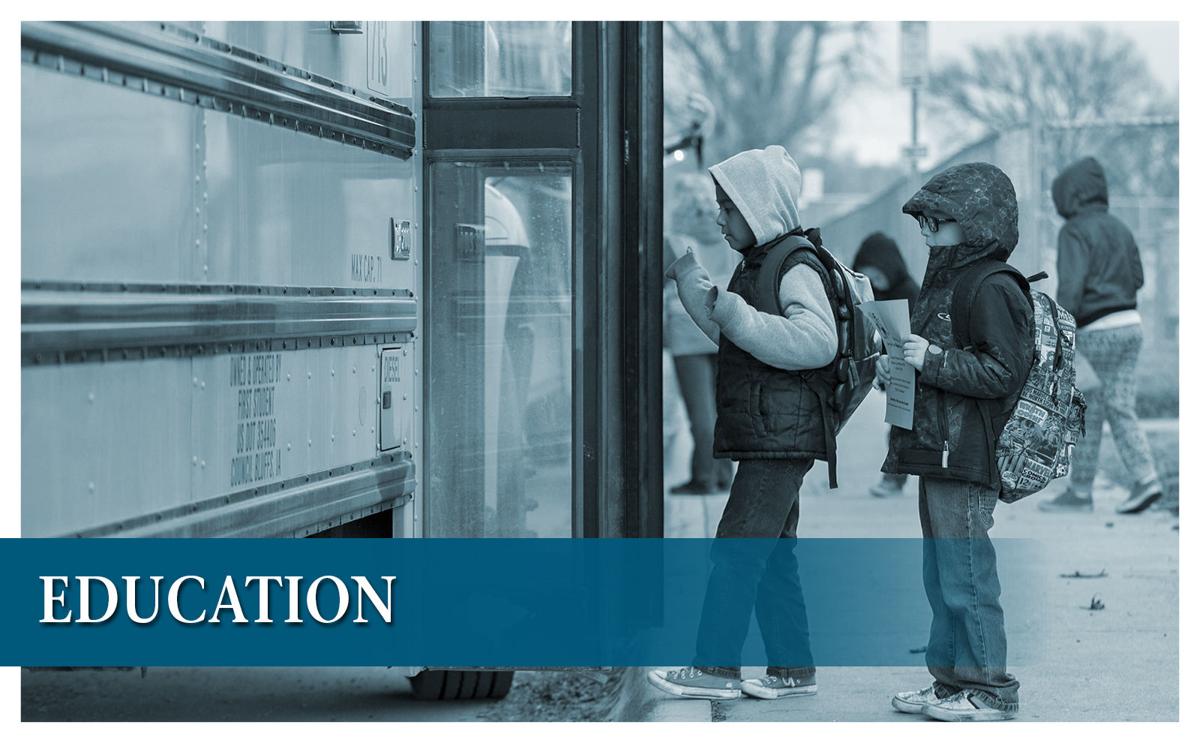 Council Bluffs Community School District has been awarded a $50,000 Coronavirus Relief Registered Apprenticeship Incentive Grant to create a certified nurse aide apprenticeship, Iowa Workforce Development has announced.
The purpose of the Coronavirus Relief Registered Apprenticeship Incentive program is to increase the number of Registered Apprenticeship training programs in Iowa high schools, nonprofits and small businesses (less than 50 employees), post-secondary education institutions and within the healthcare industry by providing grants for the purchase of equipment, tools, simulators, related training instruction materials, updated curriculum or other necessary items, a press release from Iowa Workforce Development stated.
The CNA apprenticeship program, which will be launched in January 2021, will further expand opportunities for Council Bluffs students, Superintendent Vickie Murillo said.
"This funding will allow our Council Bluffs students to complete their credential and seamlessly transition to additional postsecondary training and employment opportunities," Murillo said. "We are proud to grow the CNA program as one more option for students to acquire their second credential while in high school. With this grant, we can invest in innovative equipment for our health labs on the Iowa Western Community College Campus to broaden the opportunities for our students who are interested in health careers."
In this case, students will earn a professional certificate, as well as college Credit, according to Paul Hans, career-technical education coordinator.
"Students become paid employees while they complete their high school diploma, earn college credit and complete a certificate," he said.
The grant money will be used to purchase the following:
• Equipment, tools, simulators and related training instruction materials to expand or create new Registered Apprenticeship programs
• Geriatric patient care simulator: Because of COVID-19, students have limited clinical experiences. This simulator is the next best thing to a live person.
• CBCSD Registered Apprenticeship van: Access to, and flexibility of, transportation for students to get to/from the place of employment is a barrier. Once appropriately marked, the van, driven by the district's work-based learning facilitator, will also show others what the school district is doing to connect its students to career opportunities in the community.
• Human Anatomy Virtual Reality software: To inspire young talent toward careers in medical health, students in human biology classrooms at Thomas Jefferson and Abraham Lincoln High Schools will be able to experience human anatomy in virtual reality.
The simulator will be used in the school district's Certificate Advancement Program lab at Iowa Western Community College, Hans said.
"The CNA/Medical Health program, which is part of our CAP program, is taught by Council Bluffs teachers on the IWCC campus," he said. "It is available to students at Abraham Lincoln and Thomas Jefferson, as well as any students in southwest Iowa wishing to open-enroll."
The Council Bluffs Community School District is one of many recipients of the grants in southwest Iowa. Others include the following:
• Essex Community School District — Hamburg funding will expand construction, electric and welding Registered Apprenticeship training programs by purchasing needed equipment and tools. Award: $47,250
• Shenandoah Community High School — Shenandoah funding will be used to create a new Veterinary Technician Registered Apprenticeship program, which has been identified as a high-demand career in the local area. Award: $8,559.63
• Leporte Electric — Shenandoah funds will be used to create an Electrical Registered Apprenticeship providing new training opportunities for Iowans and the ability to grow business as well. Award: $13,599.16
• RJ Nelson — Council Bluffs funding will support expansion of the current HVAC Registered Apprenticeship. Award: $25,000