A Thomas Jefferson High School teacher has been named to a state group formed to make recommendations on computer science instruction.
The 27-member group is made up of teachers, businesspeople and officials from the Iowa Department of Education and the Governor's Science, Technology, Engineering and Mathematics Advisory Council.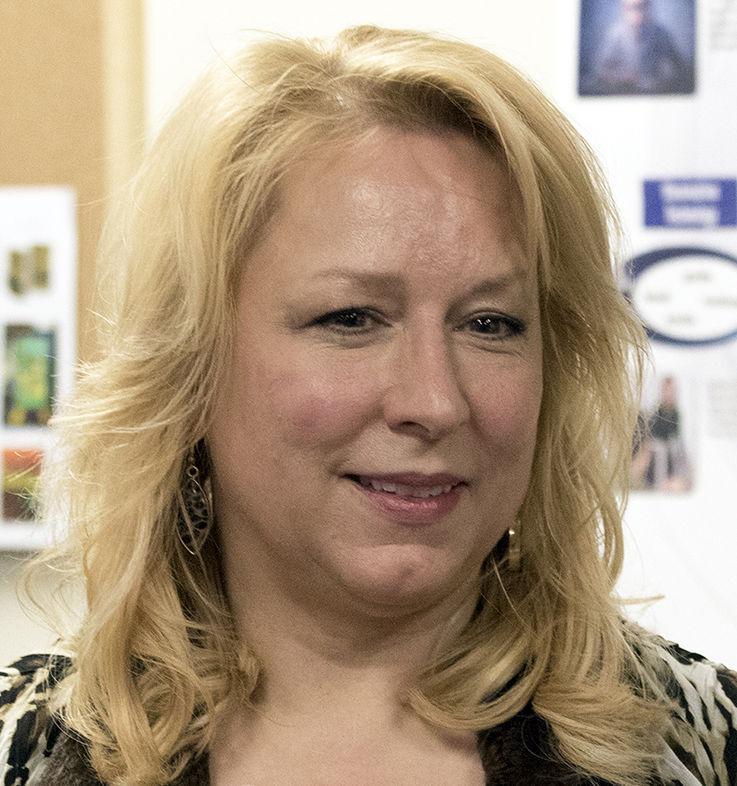 Denise Hoag, business and computer teacher and classroom strategist at Thomas Jefferson and one of the school's robotics coaches, was selected for the state Computer Science Work Group, which held its first meeting remotely on Dec. 8, according to a press release from the Iowa Department of Education.
She had previously served on a state advisory council for computer science education standards and has also been a member of the Governor's Teachers Cabinet.
The Department of Education was required to assemble the group as part of a 2020 state law that requires the state's 327 school districts and 116 accredited nonpublic schools to offer computer science instruction, the press release stated. House File 2629 requires high schools to offer at least one computer science course by July 1, 2022. Elementary and middle schools must offer computer science instruction in at least one grade level by July 1, 2023.
"Computer science is no longer an elective course but a basic skill every student needs to succeed in a technology-driven workplace," Gov. Kim Reynolds said in the press release. "We have made computer science a priority by adopting state standards and expanding professional development so more educators are better prepared to teach computer science. Now, we have assembled a group of talented stakeholders to help us take that next step to bring computer science to every Iowa classroom."
"The innovative work some school districts already have done with computer science is a strong foundation to build upon," said Ann Lebo, director of the Iowa Department of Education. "I am eager to increase opportunities for more students and appreciate the Computer Science Work Group's commitment to our ambitious goal."
The group is charged with making recommendations to strengthen computer science instruction and developing a campaign to promote computer science to K-12 students and families, the press release stated. The work group's recommendations are due to the General Assembly by July 1, 2021.
Hoag won the 2018 I.O.W.A. (Innovative in methods, Outstanding in passion for education, Worldly in helping students see STEM everywhere and Academically engaging students in and out of the classroom) STEM Teacher Award from the Governor's STEM Advisory Council. She won the school district's Teacher of the Year award in spring 2016 and the Nebraska Air Force Association of Aksarben chapter area and state Teacher of the Year in December 2016.
Hoag was a programmer in the business world before becoming a teacher in 2008 and was also a training manager for the Air Force Reserve for seven years.