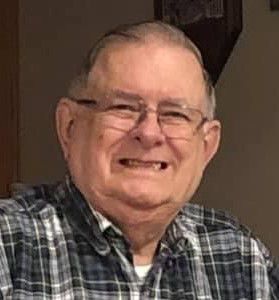 A man who taught at Thomas Jefferson High School for 35 years has died.
David White, who taught in the school's print shop, giving students printing skills and hands-on experience, died on Jan. 9.
Steve Hardiman was a student of White's in high school and later became a fellow teacher, then an administrator.
"My history with Dave White goes way back to when I was in high school," Hardiman said. "I was one of the editors for The Signal — the newspaper — and Dave did all the printing for that."
The students had to measure and figure out how many picas of type would need to go in each line, and then the copy was given to a typesetter, who would lay out the lead type before it went to the press, he said.
Hardiman became curriculum director for career-technical education while White was still at Thomas Jefferson.
"Dave was always looking to improve his program — to improve what he did and how he did it," he said. "Dave was a pioneer in the use of computers in school — for sure in the building, and I think in the whole district."
"He always wanted to keep (the print shop) as current as possible," said Warren Weber, who was principal at Thomas Jefferson during part of White's tenure. "He was always great with the students." Weber said. "He was always thorough with his students in the print shop."
Students got a lot of hands-on experience in the shop, according to Cyle Forney, who was activities director at the school then. The shop printed all kinds of things for the district.
"Any formal documents, letterhead, graduation programs all went through the print shop and through Dave," Forney said. "A good number of graduation programs went through Dave. If you had any ideas about a certain graphic design, he would just make that happen for you. He was just a whiz."
Printers in Council Bluffs and elsewhere hired his students, Forney said.
"He was a great teacher," he said. "His kids worked hard, and a lot of them used that as a pathway into the industry."
Hardiman agreed: "He had a lot of students that went through the program and went right into the printing industry. He was just a very good instructor, and he was a good person."
"He was such a genuine, kind person — that helped in terms of the relationships he built with students and teachers," Forney said.
"I enjoyed working with him," Weber said. "He was always upbeat. He always enjoyed working with students. I think he liked his job."