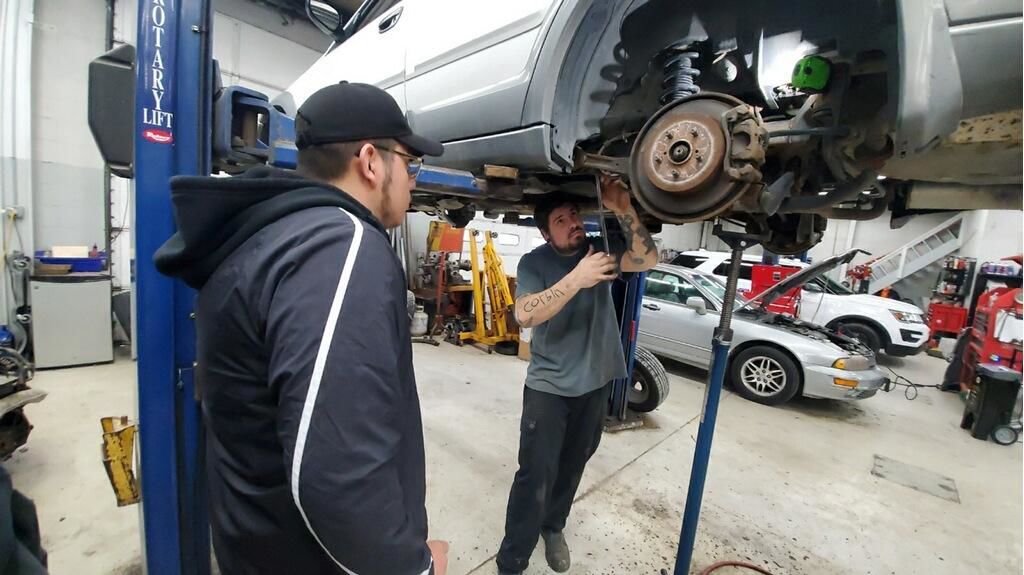 Career EdVantage is growing as it helps students grow.
The nonprofit organization, founded in September 2019 with a three-year, $2.8 million grant from the Charles E. Lakin Foundation, provides support services to help students prepare for high-demand careers. Its mission is "to provide educational and training opportunities for committed students through meaningful relationships and supportive coaching," according to its website.
Giving Tuesday is important to Career EdVantage, because many CEV students face financial need, according to Cara Cool-Trede, executive director.
"The donations raised during Giving Tuesday support CEV students in their postsecondary education and training opportunities," she said.
Career EdVantage serves five southwest Iowa school districts: Avoca-Hancock-Shelby-Tennent-Walnut, Tri-Center, Riverside, Shenandoah and Lewis Central Community School Districts, Cool-Trede said. Officials hope to add another school district during the coming year, she said.
"There are currently 64 students engaged with CEV, and we are in the process of recruiting another 50 students," she said.
Career EdVantage works closely with participating schools, Cool-Trede said.
"The schools where we work have been welcoming and, with the strong relationships we have developed, CEV has a career coach embedded in the schools to work with the students on a regular, consistent basis," she said. "The work involves mentoring, coaching and educating these students on careers, academics, life, etc. In the career area, the coaches mentor and coach about what careers are available, how to obtain the career."
CEV wants to provide long-term economic and workforce development by supporting students as they become educated and trained in a variety of high-demand careers. The group focuses on careers in health; industrial technology and transportation; business and communications; and science, technology, engineering and math. It's based on the Avenue Scholars program model. Students chosen to participate receive a scholarship to Iowa Western Community College for up to two years.
Bailey McQueen-Jones, director of strategic initiatives, helps line up job-shadowing and internship opportunities for students. Pre-apprenticeships focus on the education side, with the help of Iowa Western Community College. Apprenticeships provide on-the-job training.
"Part of the experience is getting them to businesses, getting them to do job shadowing so they can see what it's like working in that industry," McQueern-Jones said in a previous interview. "We want to put them into that field so they can really experience it. It really is exciting and rewarding to see, because we're helping these students realize their potential."
Students apply and interview for the program during their sophomore years. They start by taking a career class from Career EdVantage their junior and senior years and take classes at Iowa Western during their senior year. Career Edvantage will work with young adults even after they get into the workforce to provide needed support.