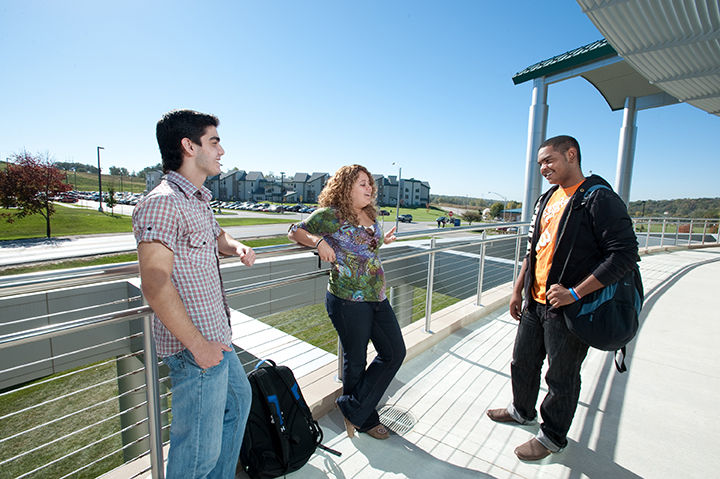 Iowa Western Community College's Phi Theta Kappa Honor Society chapters have earned REACH Rewards for outstanding membership development. The society is especially for students at two-year colleges.
The chapters will receive Phi Theta Kappa graduation stoles, Phi Theta Kappa President and CEO Lynn Tincher-Ladner wrote in a letter to Iowa Western President Daniel Kinney.
"Congratulations and thank you for your support in furthering Phi Theta Kappa's mission of providing recognition and opportunity to students on your campus," he wrote. "The dedication of both you and your chapter advisors to enhancing the college experience and the lives of students amid the numerous challenges 2020 presented is truly appreciated and more important than ever before."
Iowa Western's chapters — Alpha Omicron Tau at the Council Bluffs Campus and Beta Beta Mu at the satellite centers — recorded higher acceptance rates than the division average for 2020, according to Malory Klocke, advisor of the Alpha Omicron Chapter. The acceptance rate is the percentage of students invited to join who actually join.
In 2020, the international acceptance rate was 15%, the division rate was 14% and the regional rate was 15%, Klocke said.
"Meanwhile, our chapter's rate was just over 22%," she said.
"Beyond that, we do quite a few other things throughout the year, including informational meetings, induction ceremonies, volunteer events, service and research projects and fundraisers," Klocke said. "We also attend various conferences when possible. This Friday, for example, I am attending the (virtual) Iowa Regional Convention with about 13 scholars."
The Alpha Omicron Tau Chapter, with an acceptance rate of 22.2%, received seven stoles, she said. The Beta Beta Mu Chapter received four, indicating an acceptance rate of about 19%, she said.
The centers chapter is the PTK group for Harlan, Atlantic, Clarinda and Shenandoah, said Heather Babka, co-advisor. She thinks their acceptance rate was closer to 16%.
Beta Beta Mu has done some service projects in the area, Babka said.
"We have done hygiene drives in the past to donate hygiene items to local shelters and food banks," she said. "That was fairly successful."
Growing membership is not easy for a chapter spread out over four attendance centers, Babka said.
"It is harder to navigate having a group that is separated by very large distances, but the other advisor (Kristin Smith) and I are trying very hard to get more students actively involved," she said.
"These stoles can be distributed to chapter officers or members to be worn during graduation and to keep in celebration of their college completion milestone," the letter from the society stated.
"I have made it a habit to provide free stoles to all of the chapter officers and then, if there are any remaining, I also use them for door prizes and gifts throughout the year," Klocke said.
"Phi Theta Kappa's REACH Rewards program recognizes and rewards Phi Theta Kappa chapters that excel in membership development," the letter from the society stated. "We created this program because we believe strongly in the mission of Phi Theta Kappa and want as many students as possible to receive the benefits of membership — including scholarships and increased opportunities for engagement with peers and faculty on campus, which lead to higher rates of completion."