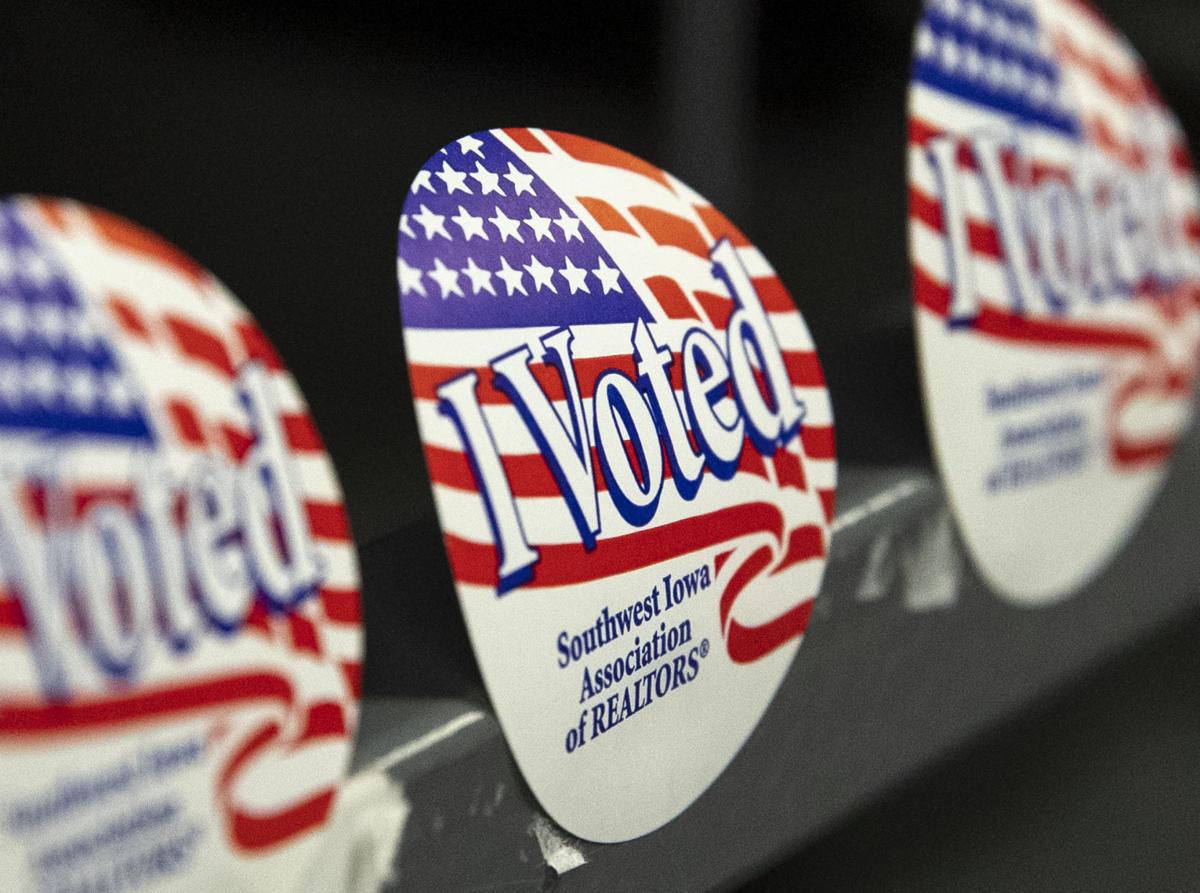 The 2020 Iowa primary election is today.
For those who haven't voted by mail, election offices are open today from from 7 a.m. to 9 p.m. Voters by mail must have had their ballot postmarked by Monday to be counted.
In today's election: there are two contested county elections, including the race to replace retiring Sheriff Jeff Danker, a Republican who is not seeking an eighth term.
Three Pottawattamie County Sheriff's Office members are running to be the Republican nominee for sheriff: Chief Deputy Rob Ambrose, Deputy Danielle Bentzinger and Lt. Andy Brown.
There is no Democrat in the race.
There are two Pottawattamie County Board of Supervisors seats available. Supervisor Tim Wichman is running to retain his seat. He's joined in the Republican primary by Donn Dierks, Adam Houser, Mitchell Kay and Brian Shea.
Two will move on to the November general election.
Democrat Lisa Lima is unopposed in the primary and will move on to the general election.
There are no contested primaries for local state House and Senate seats.
In U.S. House District 3, former Rep. David Young and Bill Schafer face off in the Republican primary.
Michael Franken, Kimberly Graham, Theresa Greenfield, Eddie Mauro and Cal Woods are running the Democratic nomination to face Republican U.S. Sen. Joni Ernst in the general election.
Because of COVID-19 concerns, Kristi Everett with the Pottawattamie County Auditor's Office said the county will have five polling sites:
In Council Bluffs, precincts 6 through 10a, 11, 12, 13, and Garner Township will vote at Abraham Lincoln High School, 1205 Bonham St. Precincts 10b, 19, 20, 21, Lewis Township 1, Lewis Township 2 and Treynor will vote at Lewis Central Middle School, 3820 Harry Langdon Blvd.
Council Bluffs precincts 1 through 5 and 14 through 18, along with Carter Lake precincts 1 and 2, will vote at Thomas Jefferson High School, 2501 W. Broadway.
Oakland City Hall, 614 Dr. Van Zee Road, will host the Oakland, Avoca, Carson, Hancock, Macedonia, Walnut and Grove, Lincoln, Wright, Center and Waveland Townships.
Underwood Middle School, 601 Third St., will host Underwood, Crescent, McClelland, Minden, Neola and Underwood voters.
Everett said only five to 10 voters will be allowed in a polling place at a time. Staff has taken precautions to ensure safety, including face mask and face shield options for poll workers.
-- Reporter Mike Brownlee contributed to this report.
Concerned about COVID-19?
Sign up now to get the most recent coronavirus headlines and other important local and national news sent to your email inbox daily.