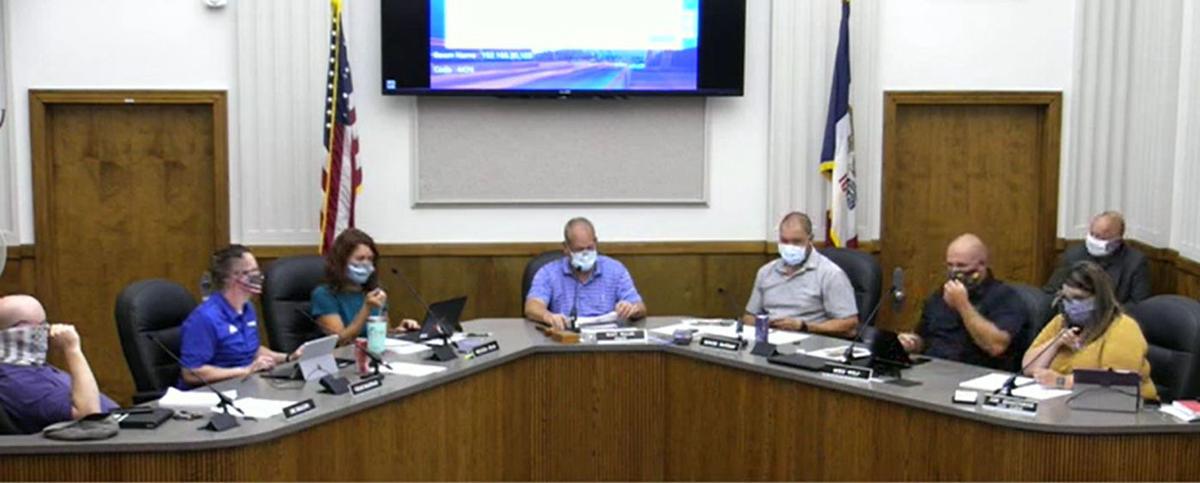 The Council Bluffs City Council will vote on the Fiscal Year 2022 budget at its meeting Monday night.
The council had originally taken up the matter at its March 9 meeting, but tabled a vote ahead of the passages of the latest COVID-19 relief package by Congress.
The proposed budget includes $157,522,989 in expenditures and $144,081,027 in revenue. That includes 12,558,276 in operating revenue and $119,055,727 in operating expenditures. City Finance Director Kathy Knott noted that the budget includes $4,400,000 in assessed depreciation for the city's sewer system and $275,000 in assessed depreciation for recycling center infrastructure, which accounts for the perceived perception. The city is required to assess for depreciation, but Mayor Matt Walsh noted, "that's a paper transaction."
The city will receive an estimated $24,615,234 through the American Rescue Plan, passed by Congress earlier this month, for use to cover COVID-19 expenses and make up for lost revenue.
Full guidance on how cities can spend that money has yet to come.
Knott said a city analysis showed a revenue loss of $2.5 million to date that's attributable to the pandemic.
"Not in its entirety, because we're not done," with the pandemic, Knott said. "That's what we've seen so far for our loss from COVID impact."
The losses include, but aren't limited to, hotel/motel tax revenue, parks and swimming pool rental fees and lost revenue from events at the Mid-America Center.
"There are a lot of different items. Think about what was closed and how that impacted revenue from city standpoint," Knott said. "Now that we've gotten that section of the bill, we can use those dollars to reimburse the city for revenue loss. We'll continue to refine that as we get more guidance."
The council is expected to vote on amending the legally posted proposed budget, lowering the levy rate to $17.53 from $18.26.
With the state's property tax rollback, the levy is assessed at 55% of a home's taxable valuation. Residents with a home valued at $100,000 would pay $964.15 for the year in city taxes. That does not include school and county taxes.
Walsh said while there was some discussion of if governments can reduce taxes while taking the federal funds, he noted, "It clearly says it's for relief of COVID expenses and lost revenue due to COVID. Then it says in there state's can't reduce taxes. It doesn't say local governments."
The Gazette reported earlier this week that U.S. Treasury Department officials appeared to give states like Iowa some breathing room by indicating they still can cut taxes without penalty under the new federal pandemic relief law — so long as they use their own funds and not the federal aid to offset them.