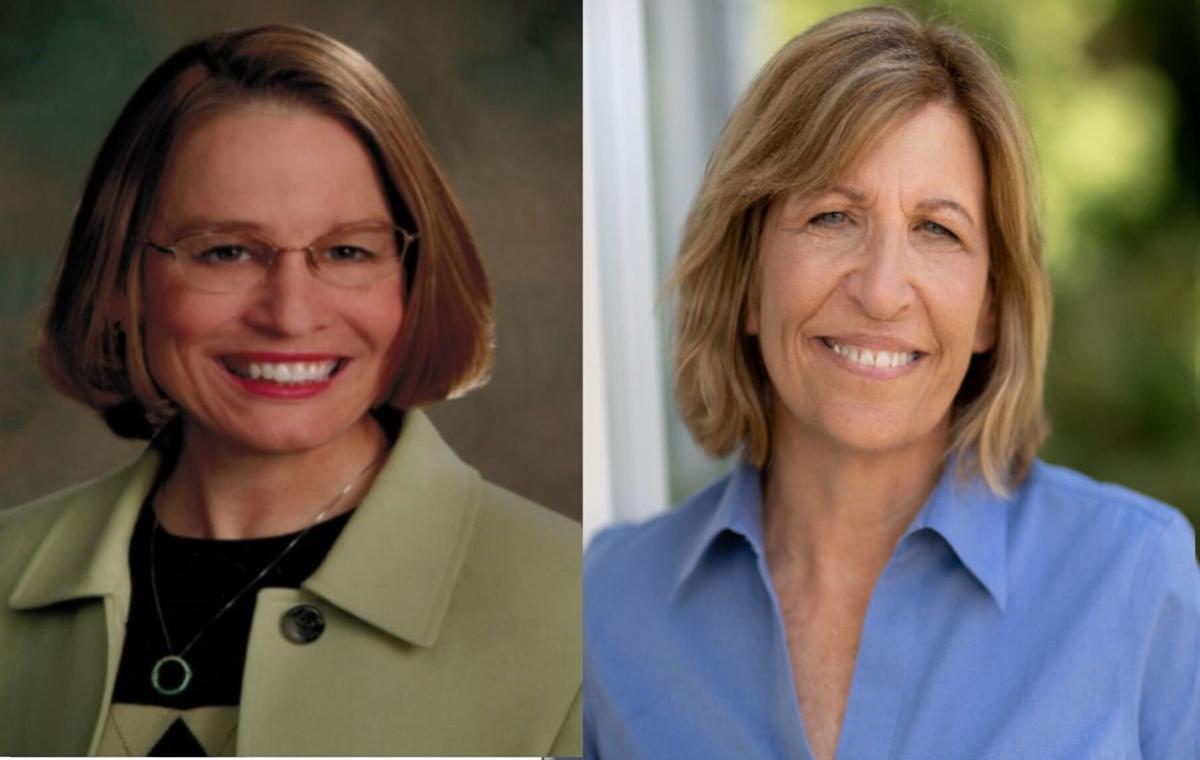 Democrat Rita Hart has asked U.S. House to investigate and overturn the results in Iowa's incredibly close 2nd Congressional District race, arguing that 22 ballots were wrongly excluded and others not examined during the recount.
Hart, a former state senator from Wheatland, argues she would have netted 15 more votes and defeated Republican Mariannette Miller-Meeks had the 22 ballots been tallied during an initial canvass of votes and a subsequent recount.
Hart filed a petition Tuesday asking the Democratic-controlled House to count those votes and conduct a uniform hand recount of all ballots, saying she is confident she will be ahead after that process and declared the winner.
"As I have said from the beginning of this entire process, nothing is more important than ensuring every Iowan has their vote counted," Hart said in a statement. "Everyone has acknowledged that there are uncounted votes left, and after reviewing those ballots and making sure they are counted, it will be clear that I have won this election. It is crucial to me to make sure that this bipartisan review by the U.S. House is fair. Iowans deserve to know that the candidate who earned the most votes is seated."
Miller-Meeks of Ottumwa was certified the winner after a bipartisan canvassing board of top state officials vote unanimously on Nov. 30 to officially certify the election results. Miller-Meeks edged Hart by six votes out of more than 400,000 cast following a district-wide recount in all 24 counties.
In a video posted to social media, Miller-Meeks called Hart's claims "baseless" and reiterated that "that every votes has been counted."
This election has been decided by Iowans.

That decision should not be thrown into Washington's hyper-partisan atmosphere.

It is shameful that Rita Hart does not have faith in Iowans, and does not respect the decision of Iowa voters. #ia02 pic.twitter.com/neq3kEA058

— Dr. Miller-Meeks (@millermeeks) December 22, 2020
"Rita Hart is seeking partisan power play ... and Sen. Hart now wants a process run by one Californian, Nancy Pelosi, and decided in Washington's hyper-partisan, dysfunctional atmosphere and not according to Iowa law," said Miller-Meeks, who has 30 days to respond to Hart's filing. "Iowans have spoken. Rita Hart should listen, and she should trust and respect the decisions of Iowans."
In the petition, Hart details 22 legally cast ballots that she says were unlawfully excluded from the state-certified results in Iowa's Second Congressional District. 
Per state law, recount boards may consider only ballots considered on Election Night, even if the board is made aware of ballots excluded from the initial count.
In her filing, Hart argues that 11 ballots weren't counted because of mistakes by poll workers, including nine ballots discovered during the recount in Marion County and two curbside votes that weren't put into a tabulation machine in Scott County.
The petition, too, outlines 11 other ballots Hart's attorneys say were wrongly excluded for a variety of reasons. Those included absentee ballots that were rejected because secrecy envelopes were not sealed properly. One envelope was ripped, another was signed but not in the right spot. Two voters in Des Moines and Wapello counties say their absentee ballots were rejected despite being delivered by a state deadline because they were placed in drop boxes in Linn County, according to the petition, which includes affidavits from voters who say their ballots were improperly rejected.
"These are voters who did everything right. They played by the rules," Hart campaign attorney Marc Elias told reporters Tuesday. "And, yet, they found themselves disenfranchised. ... It is important that we not let the fact that it has been a long, grueling election deprive the voters of Iowa's 2nd Congressional District of the outcome of every lawful ballot counted."
The petition also identified 35 overseas and military ballots that were not counted in Scott County because of a scanning error that lopped off the 2nd District race when voters submitted their ballots to the auditor's office.
Additionally, Hart has argued the "haphazard" 24-county recount was marred by discrepancies and inconsistencies in how ballots were reviewed from county to county, resulting in thousands of ballots with recorded under and over votes not being examined for voter intent, raising the possibility of legally cast votes uncounted because they were misread by high-speed scanners. Some counties did complete hand recounts, some did complete machine recounts and some did a hybrid version of both.
Iowa law provides broad discretion to recount boards, consisting of two members appointed by each campaign and a third member mutually chosen, to decide the mechanics of a recount.
"Rita is asking for a full, thorough and fair review of all ballots in this race because every Iowan deserves to know that their vote was counted and counted accurately," Elias said. "There's no suggestion in this filing, nor do I think there is any people, that tried to do anything wrong. Elections are, under the best of circumstances, challenging to administer. In the middle of the pandemic, they were even more challenging to administer. What you are seeing here are errors that were made."
Rather than challenge the outcome in Iowa's courts, Hart instead filed her challenge under a 1969 law, the Federal Contested Elections Act, which will trigger an investigation by the Committee on House Administration that could last months. To prevail, Hart must show by a preponderance of evidence she received the most votes.
"If Democrats are serious about ensuring the integrity of elections, they must reject this blatant attempt to subvert the will of Iowa voters just to pick up a seat in Congress," Iowa GOP Chairman Jeff Kaufmann said in a statement calling on Hart to concede.
Hart contends state law does not provide sufficient time to challenge the results in Iowa court, asking a five-judge panel to review thousands of ballots and decide within days.
"This effort against Congresswoman-Elect Miller-Meeks will do nothing but continue to intensify the chaos and dysfunction in Washington at a time when people need their elected leaders to stop playing games and get things done," Congresswoman-elect Ashley Hinson, R-Marion, said in a statement.
Iowa Democrat U.S. Rep. Cindy Axne of West Des Moines, in a statement, said, "It is critical that every Iowan's voice is heard in this election — and to that end, Rita Hart has Constitutional and legal grounds to pursue that goal at the federal level."
"I support a transparent process that ensures every properly-cast vote in this contest is counted," Axne said. "It is the only way to give Iowa voters full faith and confidence in the outcome of this historically-close election."
The race has become the tightest federal race in the nation and one of closest congressional races in the past century.
The U.S. Constitution grants the House and Senate power to determine the election and qualifications of its members. The last time it did so was in 1985, when the Democratic-controlled House voted to seat Democratic incumbent Frank McCloskey after its recount determined he had won Indiana's 8th Congressional District by four votes. The move nullified the state's certification of his Republican challenger as the winner, with Republicans walking out of the House chamber in protest.
In at least three cases, the House seated the contestant, and in at least one case, the House refused to seat anyone, declaring a vacancy.
It was not clear whether the House will allow Miller-Meeks to take office Jan. 3.
Pelosi called Hart "an excellent candidate" earlier this month, and said the chamber would decide who it would seat after the contest process.
Committee on House Administration Chairwoman U.S. Rep. Zoe Lofgren, D-Calif., in a statement, said the committee was in the early stages of reviewing Hart's petition. Once Miller-Meeks files her response or a motion to dismiss, committee members will then have an opportunity to consider whether to launch an investigation or dismiss the claim.
— The Associated Press contributed to this article