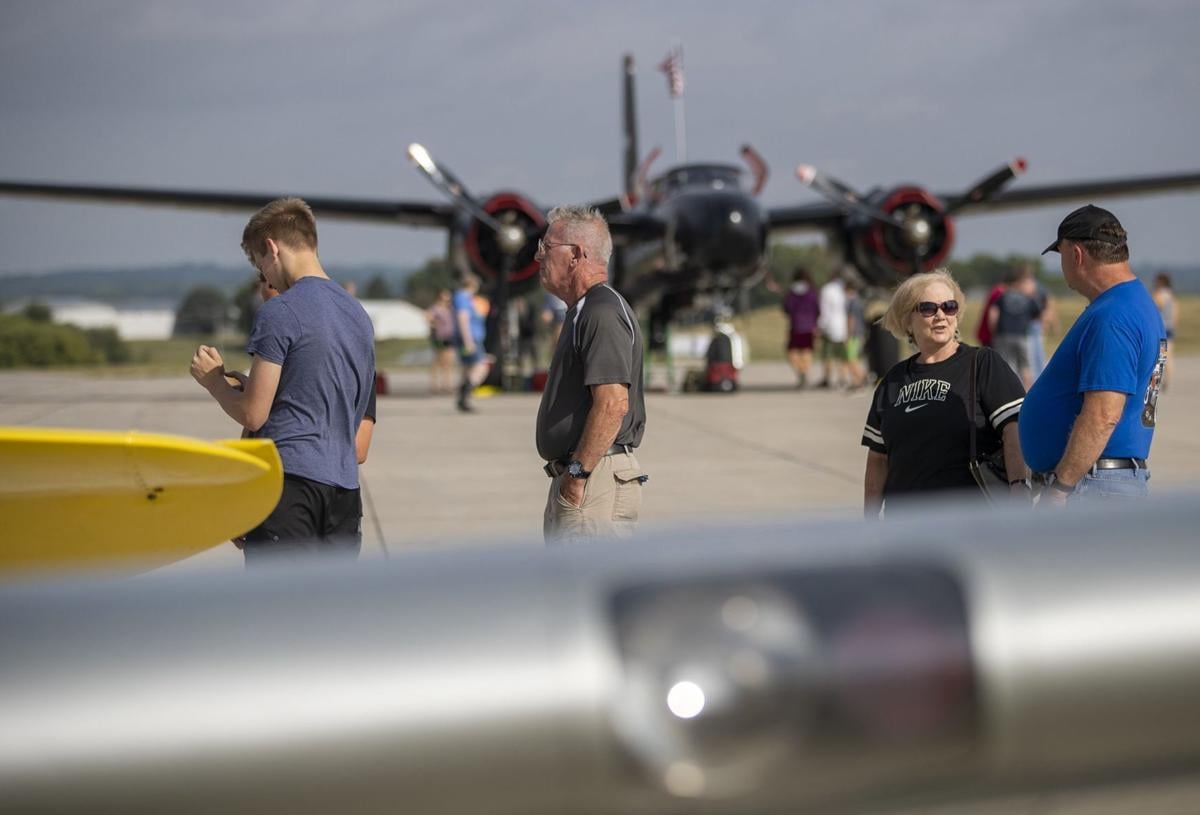 The Great Plains Wing of the Commemorative Air Force will host its annual Fly-In & Drive-In Open House on Saturday at the Council Bluffs Municipal Airport.
The event gives the public a chance to see a number of historic planes from the World War II era — and even take a ride in one.
Jeff Hutcheson, one of the event's organizers, said there are a number of chances to ride.
"We have several rides going on," Hutcheson said.
A roughly 30-minute ride in a Stearman — an open cockpit byplane — will be available for $249. A roughly 30-minute ride in an A-26 bomber will be available for $500.
And of the World War II-era aircraft, there's also the chance for a roughly 20-minute ride in a P-51D Mustang for $2,000.
Hutcheson said the ride donation is tax deductible.
Additionally, a roughly 15-minute helicopter ride will be available for $60. Up to three people — totaling 350 pounds or less — can ride together.
And Advanced Air is doing its discovery flights in a Cessna 172. Three passengers, up to 450 pounds, for $90, Hutcheson said.
"Who knows what else is going to show up," Hutcheson said, noting the fly-in breakfast could attract other aircrafts where attendees would be able to take a flight.
"We are the only one that's still going," Hutcheson said, noting many events have been canceled because of the COVID-19 pandemic.
Event organizers will space tables to accommodate social distancing. Hutcheson said face coverings are not required, but encouraged "for those that feel the need to, they can bring their own." Hand sanitizer stations are planned as well.
The Pancake Man will serve breakfast from 8 to 11 a.m. Hog Stop BBQ and Blue Penguin Shaved Ice will be at the event from 11 a.m. to 2 p.m., Hutcheson said.
The Great Plains Wing museum has more than 1,500 World War II American, German, British and Japanese artifacts.
Get local news delivered to your inbox!
Subscribe to our Daily Headlines newsletter.