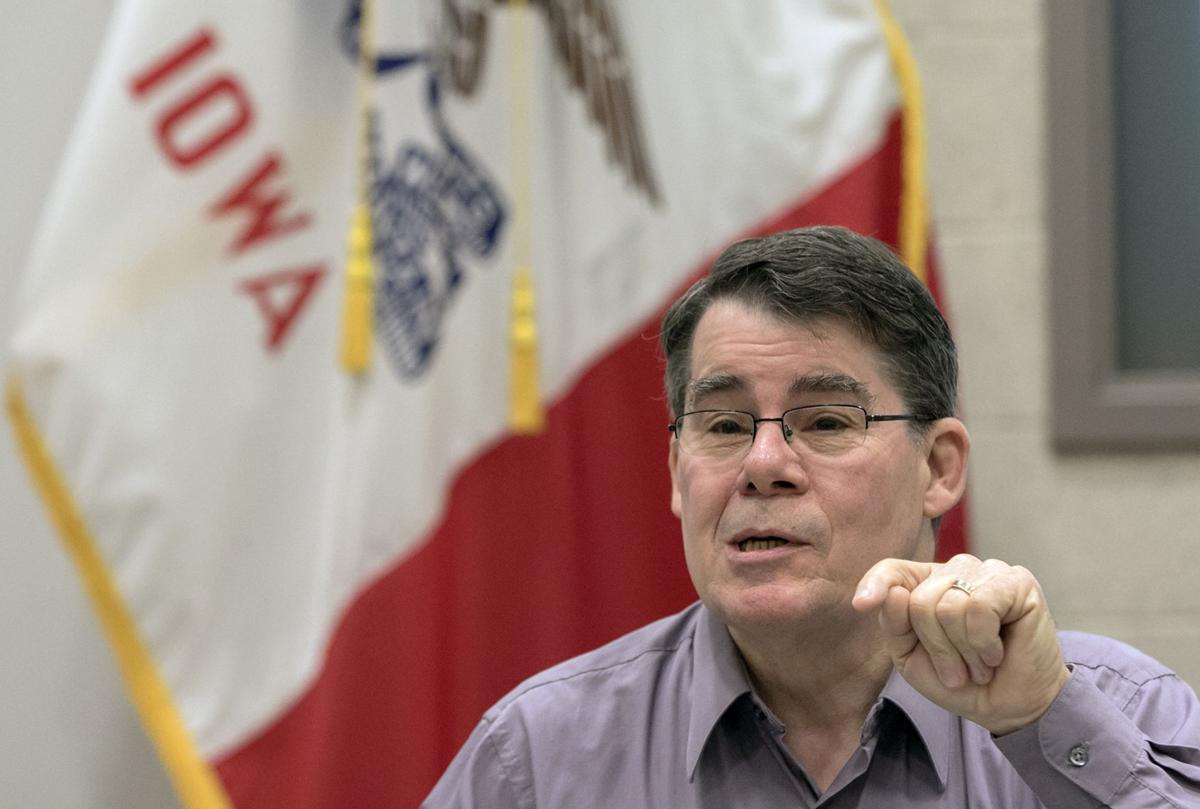 Iowa Senate Majority Leader Mike Gronstal of Council Bluffs has been named president of the National Conference of State Legislatures at the group's annual legislative summit in Chicago.
Gronstal, a Democrat, will provide leadership for the next year for this bipartisan organization that serves more than 7,000 state lawmakers and more than 20,000 legislative staff throughout the country.
"It's quite an honor," Gronstal said Friday on his way back home. "This is a great organization dedicated to bipartisanship."
The group alternates its leadership annually between Democrats and Republicans. Gronstal succeeds Utah Republican Sen. Curtis Bramble. Gronstal officially became the new president during ceremonies Thursday afternoon, he said. It is a non-paying position, he added.
Two years ago, Gronstal applied for the position of vice president and was chosen after an interview process. This past year he was chosen as president-elect, also after being interviewed. He has been attending this annual event for some 20 years.
The NCSL provides research, technical assistance and opportunities for policy makers to exchange ideas on pressing state issues. A key goal for him is to continue expanding the group's influence in Washington concerning issues on the state level, Gronstal said.
Gronstal, 66, added that the organization represents the interests of all states with a constructive and bipartisan approach. It also helps members improve their skills in finding common ground between the political parties, he added.
"It could be a model for the federal government," Gronstal said.
– The Associated Press contributed to this article.