The neighborhood streets of Council Bluffs will be alive again this summer as the local fire department's twice-weekly hydrant parties are back after being shut down due to COVID-19 last year.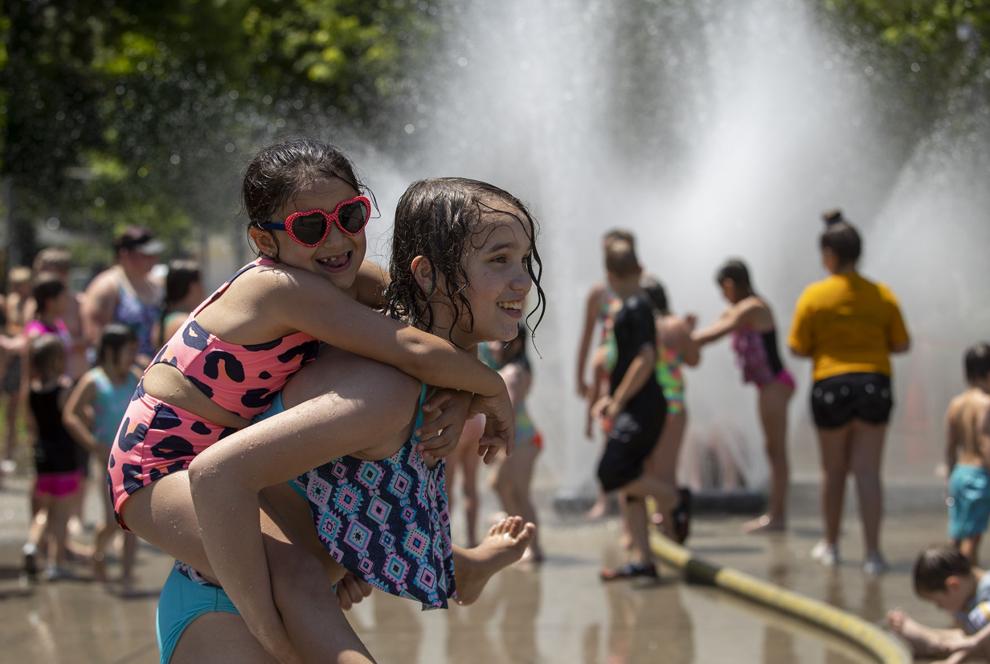 Tuesday afternoon, more than 100 kids and their parents or guardians gathered outside Roberts Park as members of the Council Bluffs Fire Department let a hydrant loose for the first time this season. The joy was palpable as the youngsters splashed the water running down the street or dashed through the fire department's two fountains.
Council Bluffs Fire Marshal Alex Ford said that the turnout was expected, not only due to the hot, sunny day but also the fact that families have been missing out on the hydrant parties since 2019.
"The kids love it, the parents love it," he said. "You can tell by the turnout that everyone's been looking forward to this for a long time."
Ford said it's nice to have the department out in the community for fun events such as these.
"A lot of the time when firefighters interact with members of the community, they're not having the best day," he said. "So we love getting out here to meet people and put smiles on their faces."
Brandy Beckman was there with her kids Madison, 10; Emersyn, 7; and Colton, 5; and she said the family has been coming out to the hydrant parties since Madison was an only child. She said it was a great feeling to be out splashing around after having to sit last summer out.
"We're very excited to be out and about this summer," she said. "We've been coming to these for quite a few years. It's a nice, free activity that we can enjoy all summer."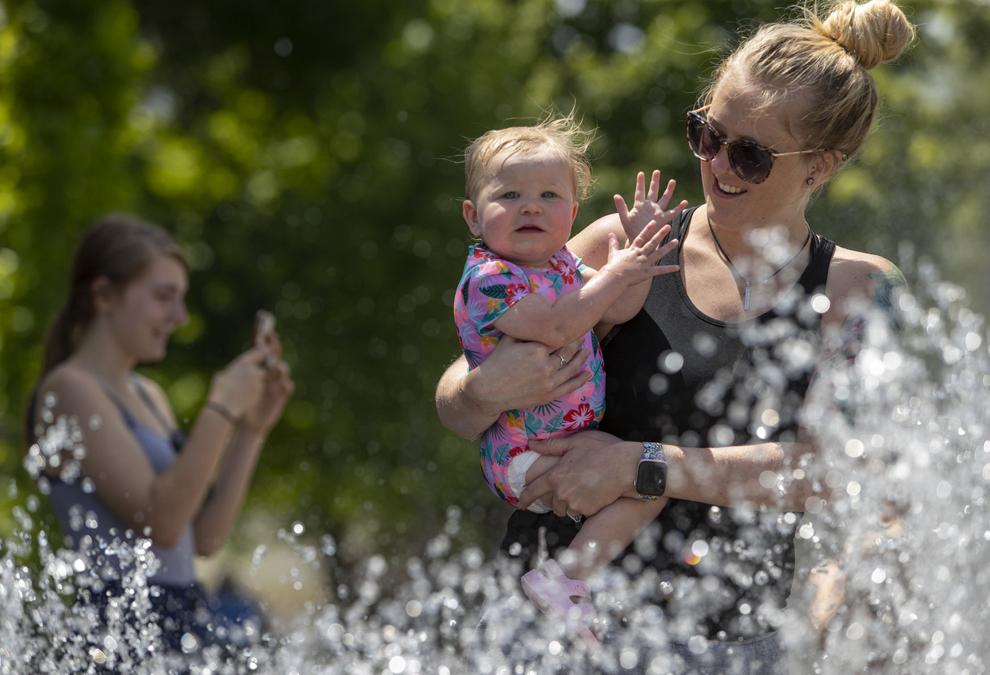 Ford said that Council Bluffs Water Works provides the hydration for the parties and Centris Federal Credit Union brings free frozen treats for the kids to enjoy. The hydrant parties run every Tuesday and Thursday from 1:30 to 2:30 p.m., and they're held at a different location each time. The summer schedule is as follows:
• June 17: 21st Avenue and South Ninth Street
• June 22: Baldwin Circle
• June 24: South 22nd Street and Fourth Avenue
• June 29: Bel Air and Renner Drives
• July 1: River's Edge Pavilion
• July 6: Lake Street and Arnold Avenue
• July 8: Curtis Street and Avenue F
• July 13: North 17th Street and Avenue F
• July 15: 25th Avenue and Pavich Drive
• July 20: North Second Street and Grant Street
• July 22: South 33rd Street and Third Avenue
• July 27: Berwick Circle
• July 29: Chippewa Lane and 32nd Avenue
• Aug 3: Twelve Oaks Drive and Butler Street
More information about the hydrant parties and other summer activities hosted by the city can be found at councilbluffs-ia.gov.