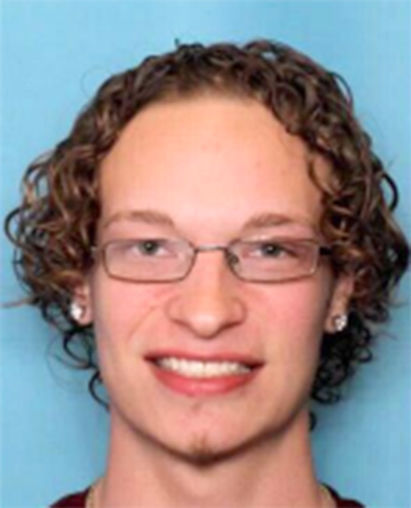 A murder suspect, who is awaiting trial inside Pottawattamie County Jail, was charged Thursday with assisting another inmate with a suicide attempt.
Ben Lein was charged with assisting suicide, a Class C felony. On March 9, Lein was charged with first-degree murder, attempted murder, first-degree robbery, escape from custody and violation of probation in Pottawattamie County and Dallas County.
Lein has been in Pottawattamie County Jail since March 8, with his bond set at $1.061 million.
According to court documents, on Aug. 15, Lein allegedly handed a towel to a fellow inmate, who is on suicide watch. The inmate reportedly tore the towel into strips and attempted to hang himself.
A corrections officer saw the incident and removed the towel before the inmate died.
At his court appearance on Thursday morning, Lein questioned how he could charged with assisting suicide if no one died.
According to court documents, Lein told investigators that he left the towel outside the inmate's door, but did not push it into a cell. There is surveillance video of Lein outside of the inmate's cell, but a staircase interferes with the camera recording if Lein left the towel outside the door or pushed it under.
A preliminary hearing on Lein's latest charge has been set for Aug. 26.
Lein has a trial date set for Sept. 26 on his previous charges.
The murder, attempted murder and robbery charges stem from an incident on March 7 on the 100 block of Glen Avenue.
According to court documents, Council Bluffs police officers were called to an apartment after residents said they heard shots fired. Upon arrival, officers found Anthony Walker, 22, dead. A second victim, Patrick Schultz, 32, was shot, but survived.
Wesley Correa-Carmenaty and Markis Davis have also been charged with first-degree murder, attempted murder and first-degree robbery. The three men were allegedly trying to steal money and drugs.
Correa-Carmenaty (bail set at $1.05 million), and Davis ($1.08 million) are also in custody at Pottawattamie County Jail and have trial dates set for Sept. 27.
Get local news delivered to your inbox!
Subscribe to our Daily Headlines newsletter.