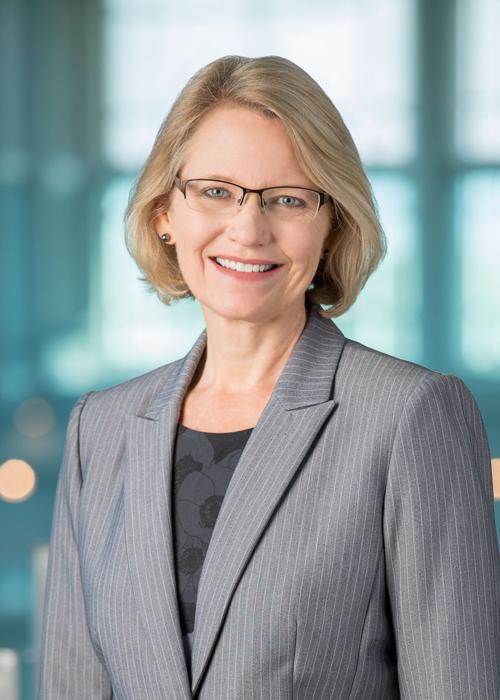 The Iowa West Foundation has found its next leader.
The foundation's board of directors recently chose Council Bluffs native Brenda Mainwaring to serve as the next president and CEO, starting in September. With the announcement, the foundation noted Mainwaring becomes the first woman to be named to the role since it was formed nearly 25 years ago.
Mainwaring comes to Iowa West after years as an executive at Union Pacific. She is credited with developing funding partnerships with communities and not-for-profit organizations across Iowa, Nebraska and eight southern states as the railroad implemented projects, the foundation said. In addition, she helped communities create jobs as well as develop community spaces.
"Brenda is a problem-solver," Iowa West Foundation Board President Matt Gronstal said in a release. "Her extensive experience creating and implementing strategic initiatives at every level will be of great value to the Foundation and to the communities of southwest Iowa."
Rick Killion, past president of the Iowa West Racing Association and chair of the search committee, echoed those sentiments.
"In Brenda, we found a candidate who is both familiar with the community and has a reputation for getting things done," Killion said. "Her passion for collaboration, coupled with her many accomplishments in both the public and private sector, made her the perfect fit to be our next leader. We are confident she will continue the forward momentum of the Foundation."
Mainwaring will replace current President and CEO Pete Tulipana, who is retiring after serving in the role since 2012.
"Pete and the entire Iowa West Foundation team have built an organization that provides a model for the greater philanthropic community," Mainwaring said. "The work completed under his leadership has touched the lives of every resident of the region, whether you are an athlete, an arts aficionado, a parent of a school-age child, or all of the above. It's an honor to have the opportunity to continue the work of the staff, board and community members as we all focus on improving lives and strengthening our communities.
"My husband Brian and I are absolutely thrilled to be coming back home to Council Bluffs."
Mainwaring is a graduate of Abraham Lincoln High School, with undergraduate and graduate degrees from the University of Iowa. Her background includes private foundation grantmaking, public-private partnerships and relationship-building across a broad spectrum of geography and interests, Iowa West said. Council Bluffs residents may be familiar with her work to develop the Union Pacific Railroad Museum and Kenefick Park at Lauritzen Gardens in Omaha. She also served as a volunteer, fundraiser or board member for the following local organizations:
Council Bluffs Planning Commission
Pottawattamie Conservation Board and Foundation
Bluffs Art Council (now Pottawattamie Arts, Culture & Entertainment)
West Pottawattamie Master Gardeners
Midlands Humane Society
Union Pacific Railroad Museum
Iowa Natural Heritage Foundation
Mainwaring is set to start in the role on Sept. 8. The foundation said it would release more details on community engagement opportunities in the future.
Get local news delivered to your inbox!
Subscribe to our Daily Headlines newsletter.