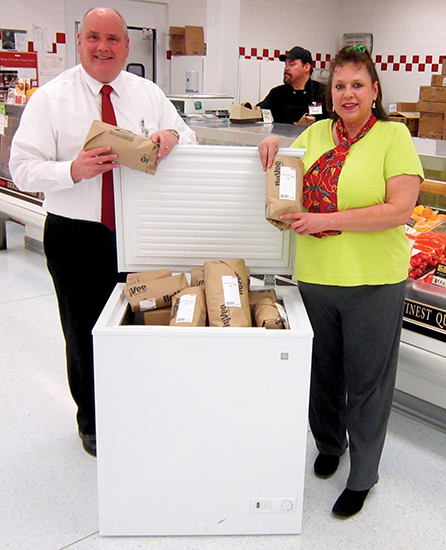 Madonna Plank was the grand prize winner of the second-annual February Deep Freeze Contest sponsored by ACM. She is pictured with Madison Avenue Hy-Vee Store Director Mitch Streit.
For winning the contest, Plank took home the deep freeze filled with a $299 meat bundle, courtesy of Hy-Vee.
This is the second year that both Hy-Vee stores in Council Bluffs have partnered with the Nonpareil to sponsor the contest in which contest entrants pick the coldest date, the coldest temperature and the total snowfall for the month of February.
Angel Johnson and Jeri Moritz won second and third prizes, respectively. Each won a $99 meat bundle, courtesy of Hy-Vee.