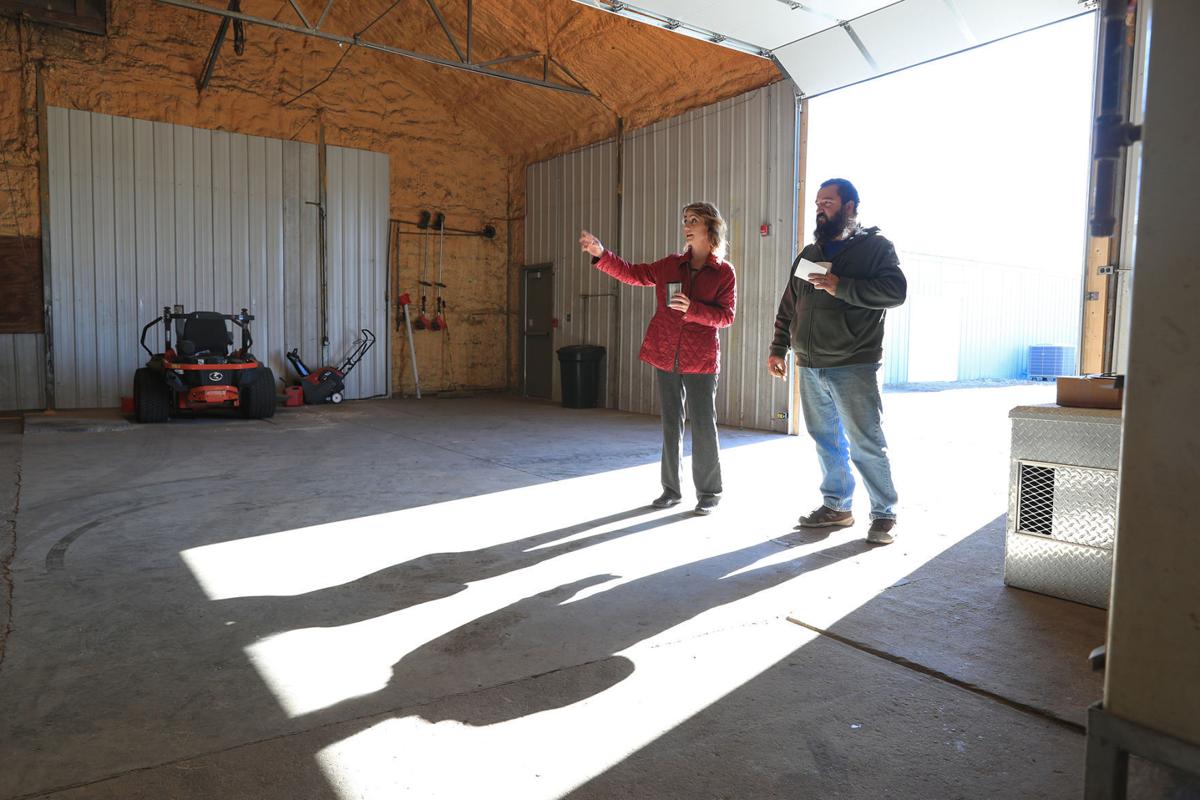 The Pottawattamie County Recycling Center in Oakland will host an open house on Saturday.
The center at 41911 Industrial Drive — on Highway 59 between Oakland and Hancock — opened in 2018, thanks in part to Susan Miller of Carson, a Recycling Center Task Force member. Miller organized the open house, which will run from 9 a.m. to noon, to help create more public awareness for the center. InfoSafe Shredding will be on site as well for safe document disposal.
"I've always been interested in reducing garbage and increasing recycling. About five years ago, I was presenting a program at my church and describing how easy it was to recycle with Carson's new curbside recycling program," Miller said in a release from the county. "That's when I realized that with many cities changing to curbside recycling, the rural residents lost access to community located recycling trailers."
Miller approached Pottawattamie County Board of Supervisors Lynn Grobe and Tom Hanafan and eventually became part of the task force in 2016.
"Our mission was to improve the environmental quality of our community by partnering with area businesses, community leaders and neighbors to work together to create a clean and safe place to live and work for future generations. Helping to secure a sustainable future by providing a facility that meets and exceeds the demands of a changing market," Miller said.
Miller said she is working to promote reducing consumption, waste and pollution; reusing "everything we can" and recycling "everything we can."
"With the support of Iowa West Foundation and the guidance of the Recycling Task Force, the Pottawattamie County Recycling Center was built. The overarching objective of this facility is to encourage participation in recycling and waste minimizing efforts to conserve energy, recover resources, protect the environment and ensure our county is thriving for future generations," she said.
Sponsors of the open house include Great Western Bank and HomeTown Insurance of Oakland, Guyer Concrete & Wall Systems of Avoca and Amy's Attic of Carson, along with the Pottawattamie County Community Foundation and The Finish Line Car Wash of Carson.
Miller also lauded the Swap Shop located at the Recycling Center.
"This venue is designed for those household items too good to go into the landfill or into the burn pile. Modeled after Habitat for Humanity's ReStore, the intent was to reclaim items like decorative crown molding or doors from old houses, and a place for leftover paint. I suggest everyone go on a treasure hunt at the Swap Shop, especially if you enjoy craft projects," she said, noting the shop is a great place for unused bicycles.
Additionally, Raise Me To Read collects "gently read" books to distribute free of charge to children in Pottawattamie County. Bring your children's books to the Raise Me to Read collection table at the Open House, or contact raisemetoread@familyia.org or 712-256-9566 to coordinate pick up.
"Please take time to join us at the Pottawattamie County Recycling Center during the open house to learn how to become an active recycling participant. If you bring a book, bike, box of private papers to be shredded, or recyclables (plastic, paper, cardboard, and tin), we'll show you how easy it is to 'Reduce consumption, waste and pollution; Reuse everything we can; and Recycle everything we can,'" Miller said.
The Recycling Center is open from 8 a.m. to 4 p.m. Tuesday through Saturday (excluding holidays).
Get local news delivered to your inbox!
Subscribe to our Daily Headlines newsletter.