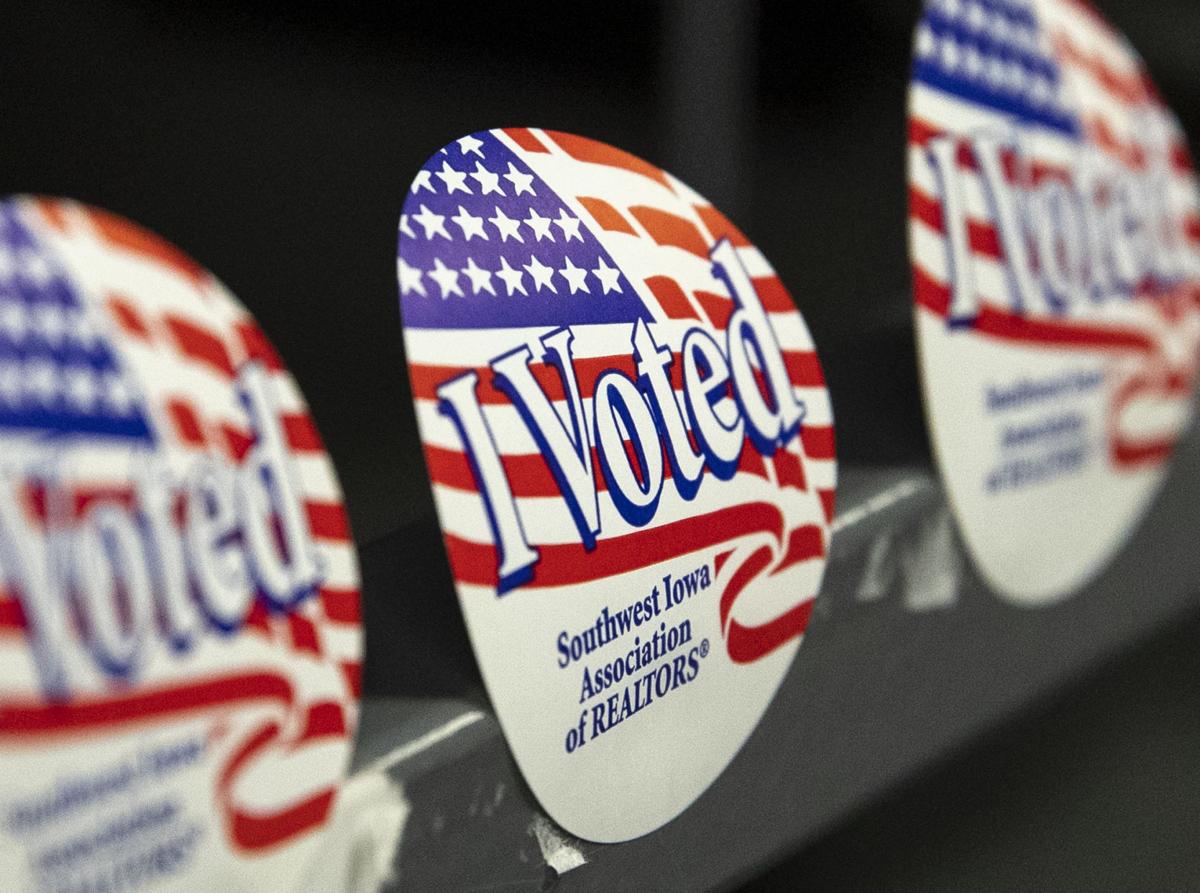 Republican state Sen. Zach Nunn is running for the U.S. House in Iowa's 16-county 3rd District, which extends from Polk County southwest to Council Bluffs.
The 3rd is represented by Democratic Rep. Cindy Axne, who has not announced whether she will seek a third term in Congress. Axne has indicated she's keeping all options open.
Nunn, 42, a business owner and lieutenant colonel in the Iowa Air National Guard, has flown more than 700 combat hours during three deployments to the Middle East. He was elected to the Iowa House in 2014 and then to the Senate in 2018 from Senate 15 in eastern Polk County and Jasper County.
Describing himself as a "proven fighter for you on the battlefield and in our state Capitol," Nunn said he will go to Washington to defend freedom.
"My next mission is to bring those Iowa values to Washington and defeat the far-left's socialist agenda in the process," he said in a campaign announcement.
As a sixth generation Iowa, Nunn said he takes it personally "when D.C. stops caring about the Heartland."
"You trusted me to fight at the Statehouse and we delivered time and again, passing the largest tax cut to help working class Iowans keep more of their hard earned dollars, protecting our constitutional rights and strengthening our family farms," Nunn said. "We've got a battle ahead of us" because "elites in D.C are bent on picking winners and losers in America."
The 3rd District has been competitive in recent elections. Axne defeated incumbent Republican David Young in 2018 and won a rematch in 2020, getting 48.9% of the vote to Young's 47.5%. Voter registration in the district is 35% Democratic and 33% GOP, according to the Iowa Secretary of State.
Nunn's background includes serving as a legislative staffer for Sen. Chuck Grassley and legislative affairs director for a general. He served on the White House's National Security Council combating cyber-attacks from Iran and Russia, and later commanded expeditionary forces under the Trump administration. He's also an adjunct professor at Drake University.
He and his wife, Kelly, own and operate a small-business focused on marketing and design. Nunn also consults on projects for financial institutions, universities and military industry businesses.
The Nunns, who live in Bondurant, have four children.