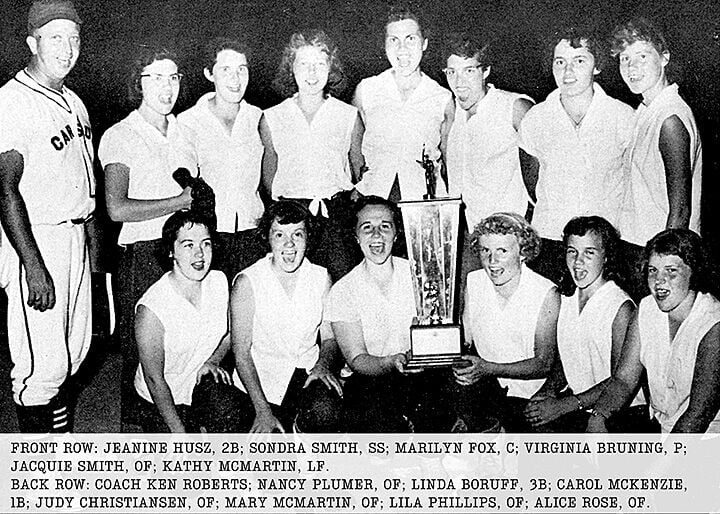 Riverside Community School District will add six alumni and a softball team to the Riverside Hall of Fame this week.
The induction ceremony for the Hall of Fame Class of 2021 will be held at 2:30 p.m. Thursday in the gymnasium at Riverside Middle-High School, 18997 Highway 59, Oakland.
Honorees will include Wylie Dewan Busse, Distinguished Graduate, Oakland Class of 1957; Delbert "Bert" Bailey, Distinguished Graduate, Oakland Class of 1979; David Weaver, Distinguished Graduate, Oakland Class of 1984; Mike Osborn, Distinguished Graduate, Carson-Macedonia Class of 1989; Maryann D'Angelo, Distinguished Graduate, Oakland Class of 1992; Stacey (Weaver) Cole, Distinguished Graduate, Oakland Class of 1992; and the 1958 Carson-Macedonia softball team, with Coach Ken Roberts.
Wylie Dewan BusseBusse was born Sept. 23, 1939 in Council Bluffs to Werner "Bud" and Martha "Edith" (Greer) Busse. He died Jan. 12, 2021, at age 81 at his home east of Oakland.
Throughout his high school career, he was a multisport athlete playing football, basketball, track and baseball. He participated in Glee Club, Mixed Chorus, was class Vice President and President of FFA. During his football career in Oakland, he was honored by selection as an Allstate Football Player (One Class) in 1956 playing at the Center position. He also received 1st Team Honors through The Daily Nonpareil, 1st Team Honors through The Omaha World-Herald, 1st Team Honors S.W. Iowa Conference, and Academic Honor Roll.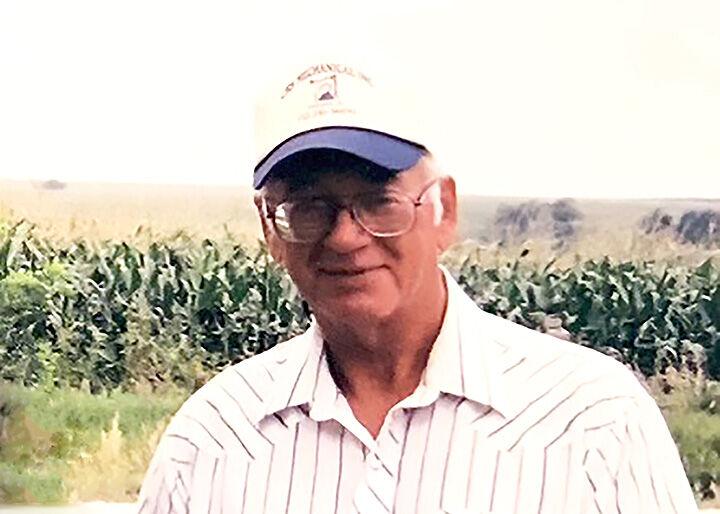 Busse was offered a full ride scholarship to the University of Nebraska, which he declined to enlist in the service. He enlisted in the Army and served in Washington, D.C. at the Pentagon. After being honorably discharged, he returned to Oakland and worked with his father raising hogs, showing horses and farming.
On March 9, 1973, he married Connie Beckendorf. They had two children, Rachel and Rebecca. The family lived near Hancock until 1979 and then built a house and moved east of Oakland. He retired from farming in 2018. He was a member of the Oakland United Methodist Church. He served multiple years on the Oakland Community School Board, served as a member of the Pottawattamie County Pork Producers and sold Hoegemeyer Seed Corn. He was a proud follower of Riverside Sports.
After graduating from Oakland High School, Bailey went on to earn a Bachelor of Science Degree in mechanical engineering from Iowa State University, graduating in 1983. He then had a long career with The Boeing Company (1983-2015), where he worked on multiple airplane projects supporting both commercial and military programs. He held positions as design engineer, senior engineer, lead engineer, first line manager, senior manager, associate technical fellow and technical fellow. As associate technical fellow and technical fellow, he was responsible for establishing performance expectations and standards for technical personnel and for guiding and mentoring upcoming engineers.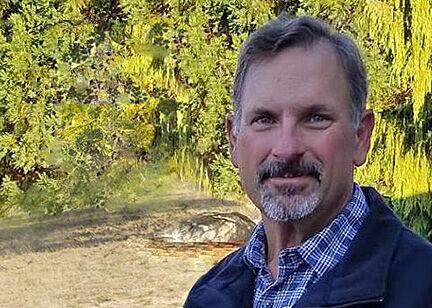 During his career, he was awarded five U.S. patents and three international patents. He was recognized as Boeing Commercial Airplane Systems Engineer of the year, was a member and chairman for the International Aerospace Association A-10 Oxygen Systems Standards and Rulemaking body. He has been involved in his community by serving as a science docent, Little League umpire and church confirmation class guide. He has served as a technical advisor to three different Homeowners Associations for building structural remediations, president and water chairman for a private water system. He has also supported the Guide Dogs of America organization.
Weaver is an advertising agency veteran, strategic planner, relentless self-experimenter, provocateur, longtime TEDster and, according to many, "a darn nice guy." He has over 30 years of experience directing marketing strategy for some of the most respected and innovative companies in the world. He has led and created award-winning advertising campaigns for Nissan, Hershey, T-Mobile, Clif Bar, American Airlines, Nestle, Adidas, Nationwide Insurance and many others.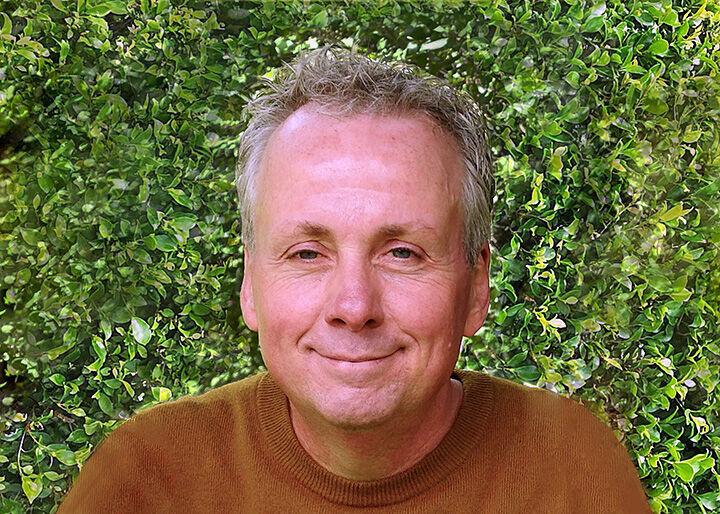 He spoke on the TED (originally Technology, Entertainment and Design) mainstage in 2021, TEDActive in 2011, and TEDxPhoenix and TEDxOmaha in 2020 and TEDxSMU in 2021. He is the founder of Outsiderism, a coaching and training service designed to help leaders increase their creativity and creative thinking to be more innovative and more successful. After living in major metropolitan markets (Seattle, Kansas City, Los Angeles, San Francisco and Brooklyn) he now lives in Underhill, Vermont with his wife, Misuk, and their wire fox. His sister, Stacey (Weaver) Cole, is also being inducted into the Riverside School Community District Hall of Fame Class of 2021.
After graduating from Carson-Macedonia, Osborn attended Creighton University with the intention of going to medical school. After 2 ½ years of undergraduate work, he decided to change course and pursue business. He left college and, over the course of the next 15 years, built and sold two technology-related businesses (Website Results co-founder and COO 1995-2001 and Awareness Technology co-founder and CFO 2002-09). He then saw an opportunity to revolutionize healthy eating and co-founded Quest Nutrition in January 2010. He served as CFO January 2010-January 2016 and COO January 2016-April 2017, when it was acquired by Simple Good Foods.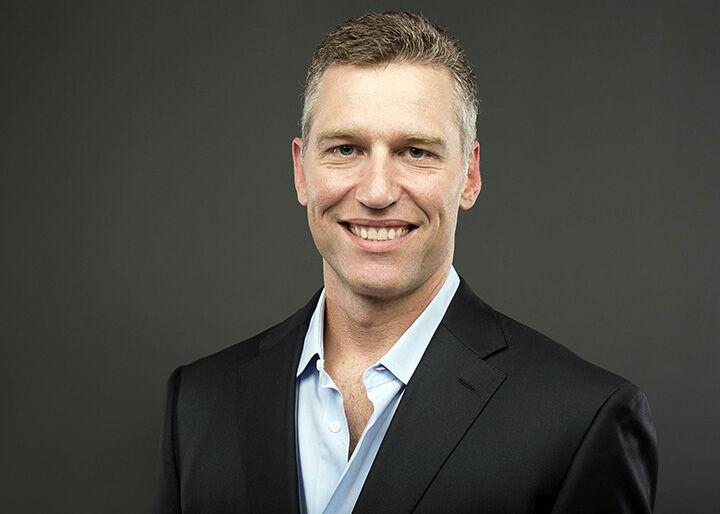 He and his partners built the company into a globally recognized nutrition company that sold products in nearly 70 countries worldwide. He has spearheaded the donation of hundreds of thousands of dollars of product to various food banks and homeless shelters. He is an active coach and sponsor of local youth sports and has mentored numerous young adults. His philanthropy includes: Epigenix Foundation, Red Cross, National Wildlife Federation, Feeding America, Los Angeles Mission, ASPCA and various other organizations.
D'Angelo graduated from Oakland High School in 1992 and received a bachelor's degree in accounting from Creighton University, J.D. from Creighton University School of Law and L.L.M. in Taxation from Georgetown University Law Center. She is a Certified Public Accountant and is a member of the Iowa Bar Association, the American Bar Association and the AICPA. She currently lives in Minneapolis. She is a transaction tax advisory executive director in Ernst & Young LLP's (EY) International Tax and Transaction Services Practice (ITTS). She has over 20 years of experience serving a wide variety of corporate and private equity clients, advising them on various tax matters.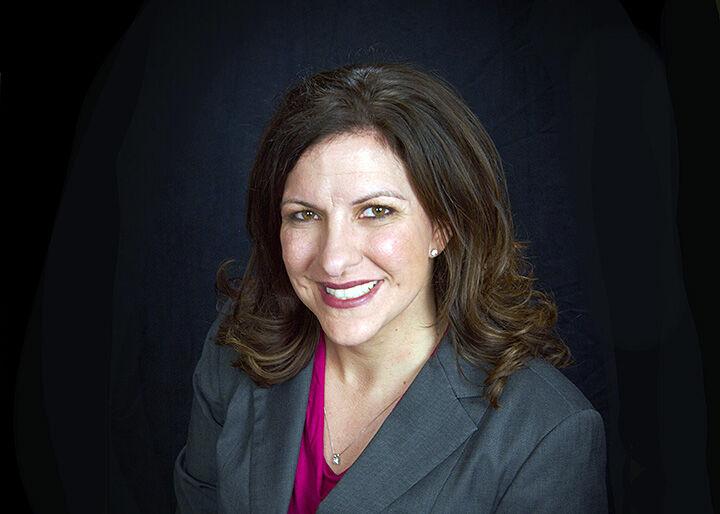 After law school, Maryann spent eight years in the Merger and Acquisition Group at Pricewaterhouse Cooper LLP in the Washington National Tax Service office. She subsequently spent two years as senior tax counsel at Cargill, Inc., a multinational privately held corporation located in Minneapolis. She has presented on M & A tax topics as part of the Tax Executive Institute and the Minnesota Bar Association Tax Institute, as well as published articles in the Journal of Corporate Taxation and Tax Adviser.
She is also a member of EY's ITTS Diversity Council and the Minneapolis Racial Equality Steering Committee and serves as a relationship advisor to the firm's Entrepreneur Access Network supporting Black and Latino businesses. She has been awarded with an Inclusiveness Award within the firm. She also serves on an advisory board for PACER Center, an organization that is a champion for children, youth and young adults with disabilities.
Another 1992 graduate of Oakland High School, Cole worked at Dairy Queen and the local golf course and was involved in numerous activities throughout her high school career. She is the youngest daughter of Mike and Sheryl Weaver and has an older brother, David, who is also being inducted into the Riverside Hall of Fame Class of 2021. She went to Buena Vista University, where she earned the ZZ White Leadership Scholarship, which challenged her to find leadership opportunities in every aspect of her life.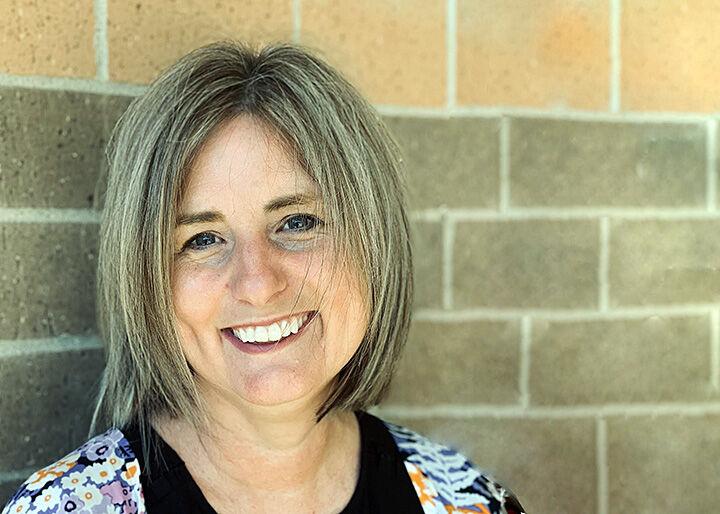 She has taken those leadership lessons with her, earning additional degrees from Southwest Minnesota State University, Morningside College, Iowa State University and the University of Florida. In 2018, she earned the Central Office Administrator of the Year Award, given by the School Administrators of Iowa, for her work in establishing a strong teacher leadership program in Storm Lake Community Schools. She is currently the superintendent of the Storm Lake Community School District, a diverse community in northwest Iowa. She serves more than 2,500 students and their families, focusing on overcoming barriers that affect marginalized populations.
She serves in the community on the Salud Community Group, as a Habitat for Humanity volunteer, Storm Lake Library Board Member and Storm Lake United Board Member. Her various volunteer activities include: working food pantry events, writing grants for community organizations, coaching numerous youth activities, Storm Lake Booster Club, Storm Lake Music Booster Club volunteer, volunteering with a local Thanksgiving meal and at numerous benefits for community members in need.
The 1958 Carson-Macedonia softball team
The 1958 Carson-Macedonia softball team placed second at the 1958 Iowa state softball tourney. This was the first merged sports venture of the two schools, and it was a successful one. The tourney was held at the Greenwood Electric Field in Des Moines. Argyle scored seven runs in the first three innings and went on to defeat Carson-Macedonia 13-5 for the championship.
Sandra Smith hit a homerun in the third inning for the second-place finishers. They beat Arispe in the semifinal by getting nine hits and scoring an 11-1 victory. Virginia Bruning pitched a three-hitter. Coach Roberts stated, "The entire lineup can hit — and usually does — but Virginia Bruning and Linda Boruff are the aces at the plate."