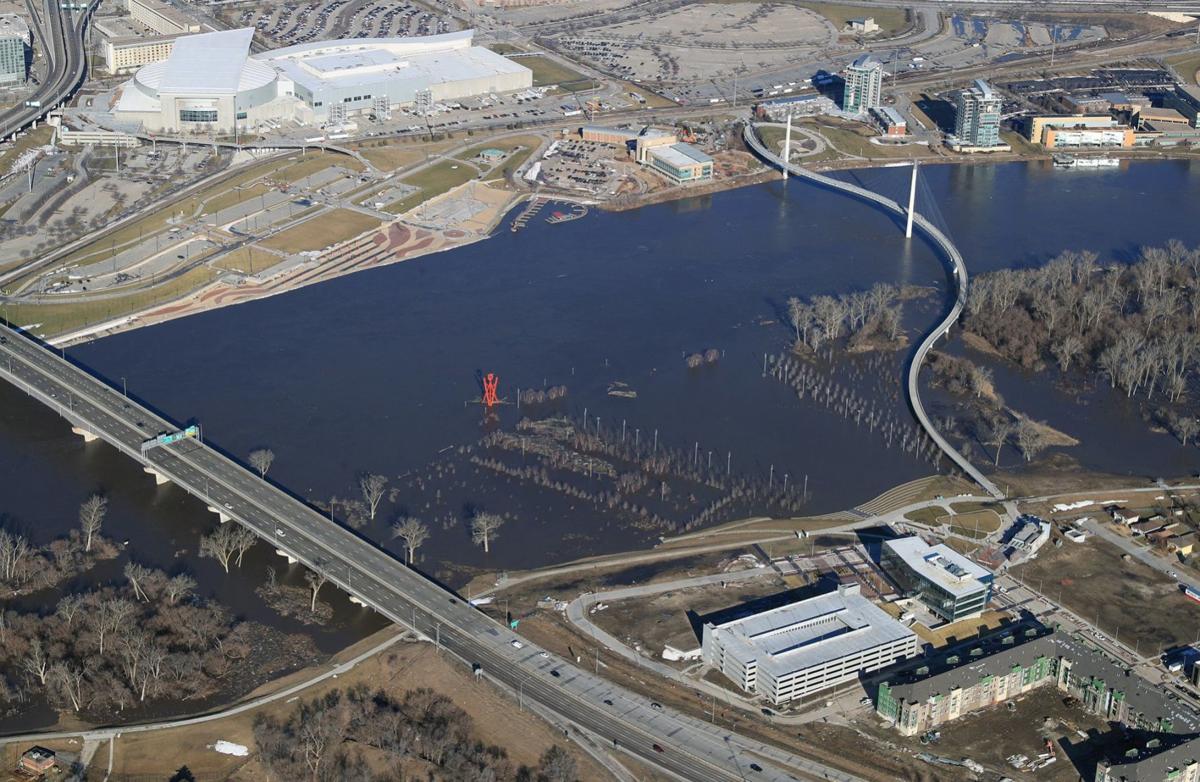 Council Bluffs city officials' plans for purchasing properties damaged by Missouri River flooding last year suffered a major setback Friday.
In October 2019, the Pottawattamie County Emergency Management Agency notified the city of a possible flood buyout program, funded by the state of Iowa, for Council Bluffs residents affected by the flooding.
Residents within the city submitted a total of 230 inquiries. The cost to purchase all 230 properties would have been over $30 million.
Because of the widespread interest in the possible buyout program, city staff identified key priorities for assessing properties for a buyout.
Priority areas were determined based on:
Units with foundation collapses;
Repeated impact by flash flooding annually causing continuous damage to properties;
Creating a buffer along the levee, allowing for easier access and maintenance.
City officials felt these three priority areas would ensure flood sustainability, mitigation, and continued resiliency for all residents of Council Bluffs.
On Feb. 5, the city submitted a request for State Flood Recovery Assistance for $9.8 million to buy out 68 properties that met at least one of the three priorities.
The application explained the decision to include all three priority areas, acknowledging the substantial impact it would have on the local tax base. Still, the benefit to the community would outweigh the cost.
The entire west portion of Council Bluffs benefits from a strong levee system that provides flood risk reduction to over 60% of our commercial and residential development.
The proposed buyout would also create the possibility of developing a new storm water detention area that would provide relief for the storm water system and reduce street flooding in areas closer to the river.
On Friday, Mayor Matt Walsh said the city learned that the State's Flood Mitigation Board only considered funding for projects identified as immediate need.
Immediate need for Council Bluffs is defined as units that suffered foundation collapses. The total amount of funding allocated for Council Bluffs is $342,540, which Walsh said covers only three of the 230 properties that initially expressed interest in the buyout.
"It is an unfortunate position for the Flood Mitigation Board to have to choose between so many projects in need, but we understand the levee system is the priority," Walsh said. "We remain hopeful that we can assist other residents through additional future allocations."
An additional funding source may be available in the future. In December 2019, the US Department of Housing and Urban Development (HUD) allocated $96.7 million in Community Development Block Grant Disaster Recovery (CDBG-DR) funding to the State of Iowa.
Walsh said Friday afternoon there have been indications that as much as 80% of that funding might be allocated for flood damage in Mills and Fremont counties.
"A timeline for availability to the City of Council Bluffs is not yet available," he said, "but we're hoping for additional opportunities ahead."
Get local news delivered to your inbox!
Subscribe to our Daily Headlines newsletter.