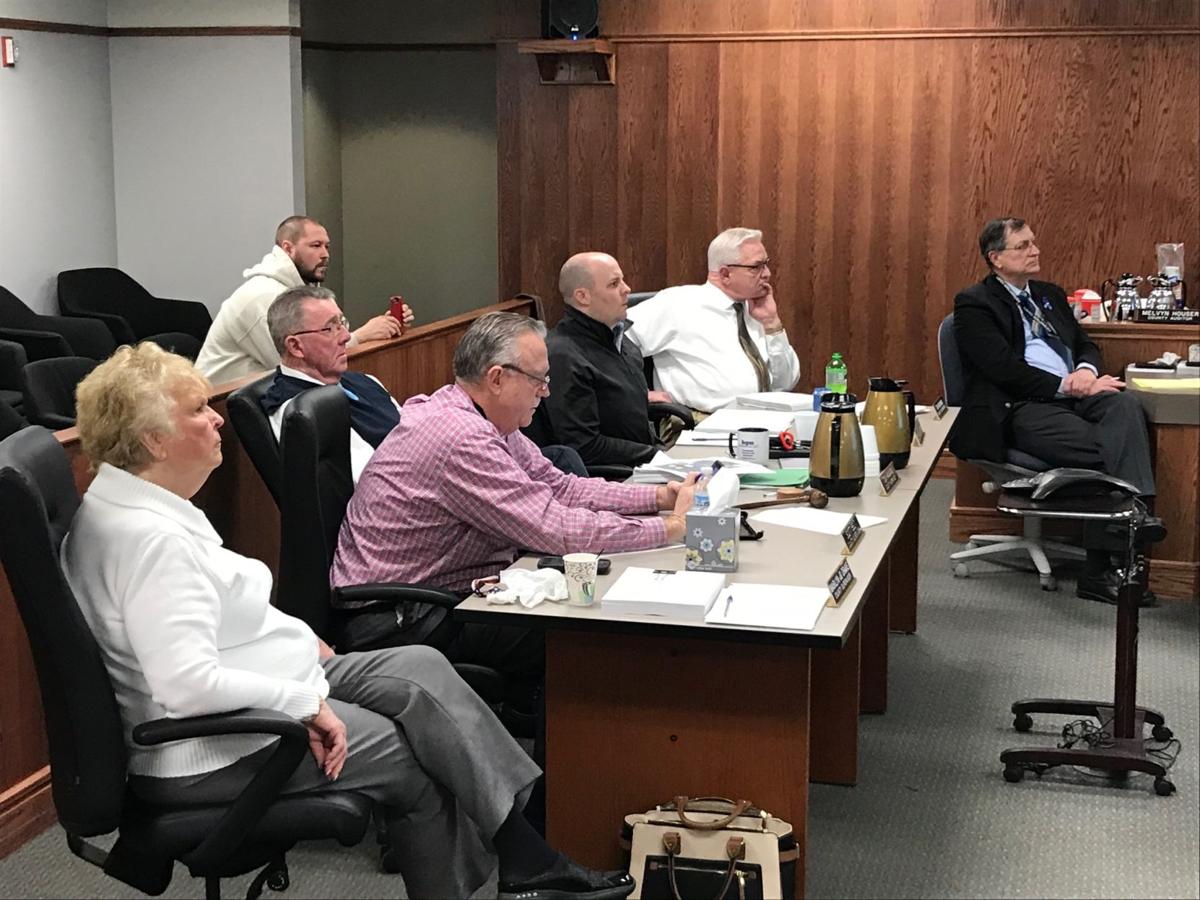 Pottawattamie County Supervisors on Tuesday authorized Board Chairman Tim Wichman to sign a contract for the remodeling of the 911 Communications Center in the basement of the courthouse.
Cost of renovation of the 911 Call Center has been estimated at approximately $750,000.
The same resolution, approved on a 4-0 vote, also approved the preliminary master plan for an expansive Courthouse renovation prepared by HGM Associates of Council Bluffs. Supervisor Scott Belt was not present for the vote.
The multi-million dollar renovation and expansion called for in the master plan includes extensive renovation of the courthouse basement in addition to the 911 call center as well as renovation of the so-called "B Wing" that formerly housed the Council Bluffs Police Department.
Also included as part of the master plan is construction of an addition at the northeast corner of the courthouse that will provide additional storage in the basement and first-floor office space for the county's Planning and Buildings and Grounds departments.
The basement of the former police department would be remodeled to provide additional space for the deputies assigned to court and courthouse security as well as an expanded number of holding cells for prisoners awaiting trial after being transported to the courthouse from the jail.
The first floor of the remodeled B Wing would provide office space for community services, now located in the former National Guard Armory across the street from the Courthouse; shared conference rooms, training space and break rooms for first-floor employees; office space for the county's medical examiner; and office space for Court-Appointed Special Advocate director and volunteers.
The second floor of the remodeled Police Department wing would house offices for the county's IT Department, the county Conservation Department and the Human Resources/Risk Management Department.
During a study session Tuesday, supervisors indicated completion of the various renovations and expansions called for in the master plan could cost in the vicinity of $12 million.
HGM is currently in the process of finalizing plans for the remodeling of the 911 call center. HGM will also come back to the board with options for completing the renovation and expansion in phases.
Get local news delivered to your inbox!
Subscribe to our Daily Headlines newsletter.