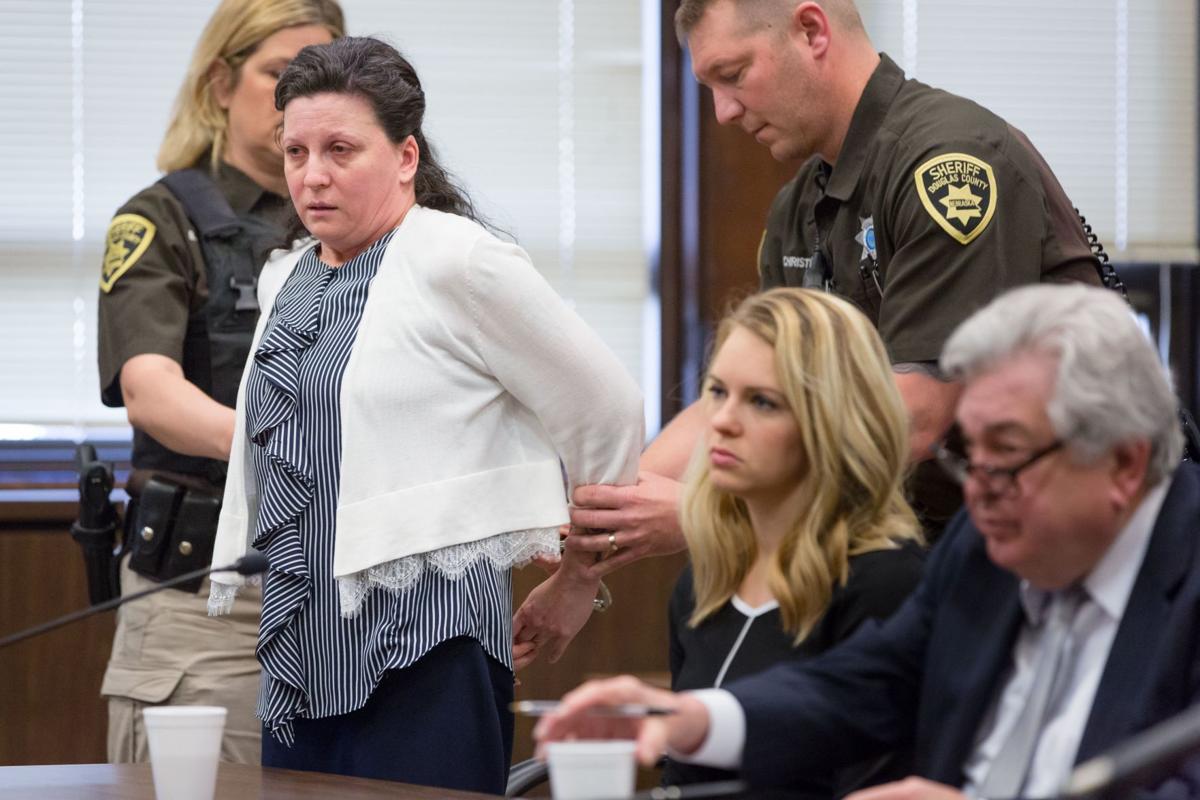 LINCOLN, Neb. — The lack of a body, a weapon or even eyewitnesses didn't allow Shanna Golyar of Persia to escape conviction in one of Nebraska's strangest homicide cases.
Instead, the 43-year-old Iowa woman is doing life in prison for murder and arson because she wrote dozens of text messages posing as her romantic rival, who disappeared in 2012, never to be seen again.
On Wednesday, an attorney for Golyar urged the Nebraska Supreme Court to erase a guilty verdict and order a new trial in the case.
"The state presented a decent amount of evidence. However, the problem is the vast majority of that evidence had nothing to do with murder or arson," said Lori Hoetger, an assistant Douglas County public defender.
Assistant Attorney General Sarah Marfisi conceded that most of the evidence presented at Golyar's 2017 trial was circumstantial. And it's true that the body of Cari Farver has never been found.
But to suggest that the state failed to prove first-degree murder just isn't credible, she said.
"This case contained overwhelming circumstantial evidence that Shanna Golyar stabbed Cari Farver to death in Cari's car and then spent years impersonating Cari in order to remove a romantic rival, cover up the death and secure Dave Kroupa's affections," she argued Wednesday.
The Supreme Court is now tasked with reviewing records from a 10-day trial to decide whether Golyar's convictions should stand. Rulings in such appeals typically take months to complete.
When the Douglas County Attorney's Office prosecuted the case in 2017, it convinced District Judge Timothy Burns beyond a reasonable doubt that Golyar was guilty.
Farver disappeared on Nov. 13, 2012, while on her way to work from the home of the man whom Golyar had been desperately trying to date. Farver failed to pick up her son that day and has never surfaced.
But right away, some of her friends and family started receiving odd text messages from Farver's phone. They also received erratic, threatening emails and social media messages supposedly written by the missing woman.
Investigators were able to link the emails and messages to Golyar's computer and other devices. The prosecution contended that Golyar kept up the subterfuge for years to throw investigators off her trail and to continue to harass the man who mostly refused her advances. She even set fire to her own home to portray herself as a victim.
On Wednesday, Golyar's attorney did not dispute that her client wrote the messages. But she told the high court that a close examination of their contents reveals important inconsistencies suggesting that they were fiction, not factual. The public defender also said they hardly met the high threshold necessary to prove premeditation.
"There wasn't enough evidence in those emails to show any intent or malice," she said.
Hoetger argued that the investigation failed to produce the solid physical evidence used to secure murder convictions in other cases lacking a victim's remains. State Supreme Courts in California and Florida have overturned murder convictions when such evidence is lacking.
Finally, she said Golyar's trial attorney, James Martin Davis of Omaha, was so ineffective in his defense that Golyar deserves a new trial.
But the state's attorney argued that the evidence against Golyar wasn't just circumstantial. Marfisi said investigators found Farver's blood soaked into a seat cushion of her car. They also established a link between Golyar and a photo of a partially decomposed foot tattooed with the same Chinese symbol that Farver had on her left foot.
Most incriminating were the series of impersonation emails that contained descriptions of the victim's violent death. Called "confessions" by prosecutors, the emails were intended to frame another woman with the murder.
"These are her own words," Marfisi said. "They describe murder, and it's premeditated."
Be the first to know
Get local news delivered to your inbox!